November 14, 2018
5 Ways to Add the Circle Trend to Your Home
Integrating this design trend is easy if you're willing to be creative in your approach to the circle style. Here are some suggestions:
Circular bathroom style
Adding circles to your bathroom is a terrific option if you want to incorporate this design trend but don't want to makeover a major room like a living room or kitchen. You can place a circular mirror above your bathroom sink, cover a feature wall with wallpaper embossed with circles and, to complete the look, you can add a circular shaped bath mat.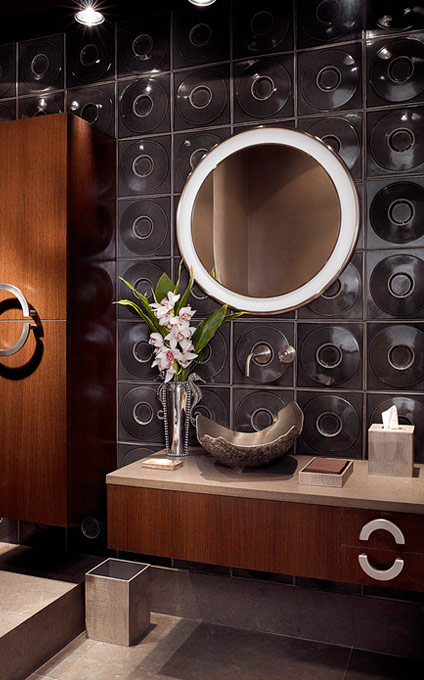 Source: Photo by K2 Design Group, Inc. - More bathroom photos
Backsplash beauty
Backsplashes are another excellent way to bring the circular style into your home. Whether you update the backsplash in your kitchen or simply tweak the backsplash behind your basement bar, adding circular tiles or wallpaper will always be an eye-catching and stylish option.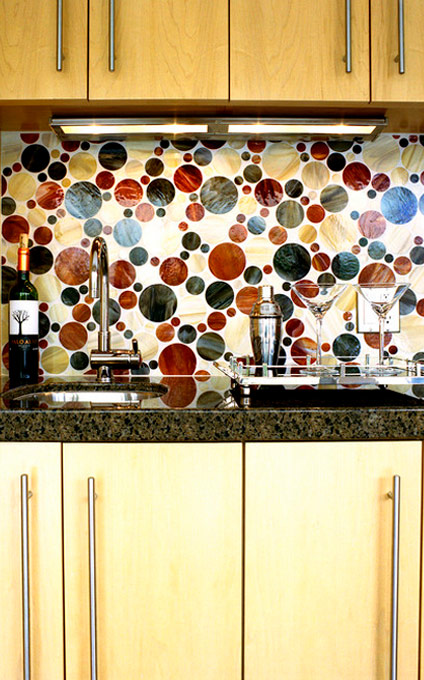 Source: Photo by Alicia Friedmann Interior Design—Discover kitchen design ideas
Circular furniture
Placing a few select pieces of circle-themed furniture is a great feature in any room. Add a fun circular bookcase to your child's bedroom or a round ottoman in your living room. You can even add round adhesive stickers to a feature wall for an extra pop of fun.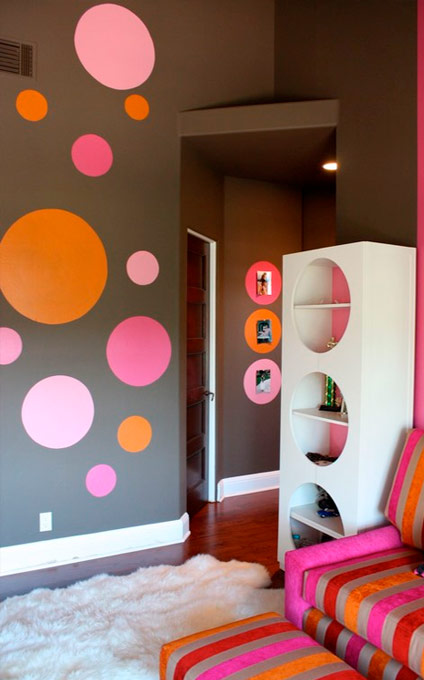 Source: Photo by Grace Blu Designs, Inc. - More kids' room photos
Repeating patterns and pillows
To make the most of the circle trend, consider repeating circular patterns throughout a specific room. Add circular pillows. Add a throw blanket with bright circles. Spice up your walls with circular artwork or add a circular pattern to your ceiling around your light fixture. The possibilities are endless!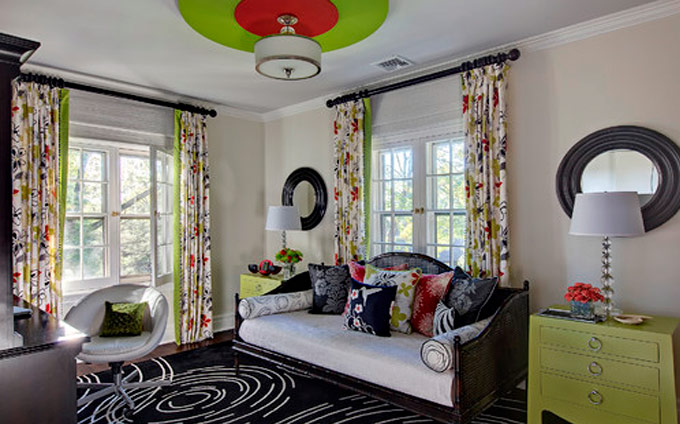 Source: Photo by B Fein Interiors LLC—More bedroom ideas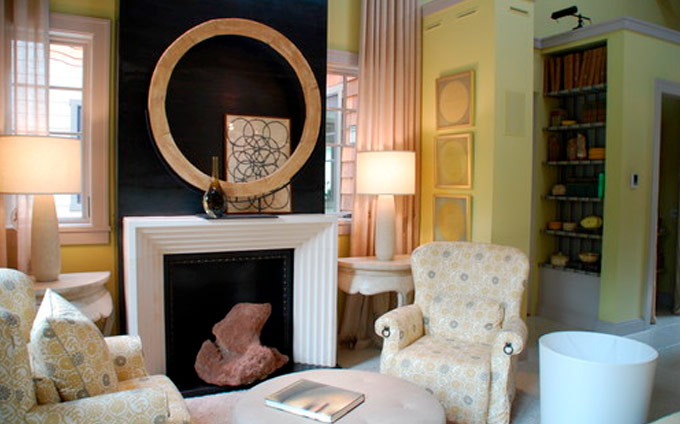 Source: Photo by GreenSpur Inc. - Discover family room design inspiration
Lawn circles
Don't assume the circle style applies only to your home's interior. You can also integrate circles into the exterior of your home and your landscape if you're feeling daring and bold. Think about adding circle patterns to your lawn or creating circular flower beds. You can top it off by hanging circular wind chimes.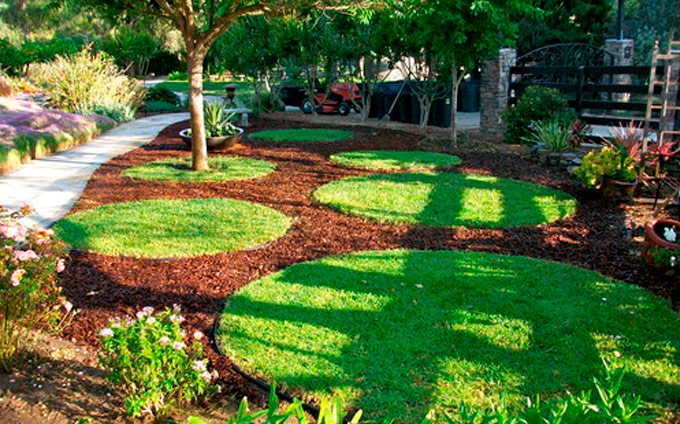 Source : Photo by Tere Trout — More landscaping ideas
Try them out!
See also:
Inspirational Ideas for a Home Office
How to Integrate Colour into Your Home