April 23, 2018
5 Ways to Add Vivacious Violet to Your Deco
In case you missed the news, Pantone has declared 2018 the year for Ultra Violet. While this might be great news for those Prince fans hoping to drag their purple paraphernalia out of their wardrobe, it can be disconcerting for some homeowners wondering how to integrate such a deep, dark, and delicious color into their home's interior.
Fortunately for today's color-conscious homeowners (and renters!), there is a myriad of ways to hop aboard the vibrant violet train without having your home's interior look Barney the dinosaur exploded in your living room. Check out the following five fabulous ways to rock the violet color trend, but don't be surprised if your friends are slightly envious of your design choices. Ready? Here goes…
1. Ottoman Accents
If you want to nail the violet vibe but don't want to spring for a purple sofa or feature wall, why not add a violet ottoman to your living room or family room? Updating your ottoman can give your home's interior a fresh look, without completely committing to a new color. Should you ever grow tired of your new violet ottoman, simply purchase an ottoman cover and voila, the previous color is gone.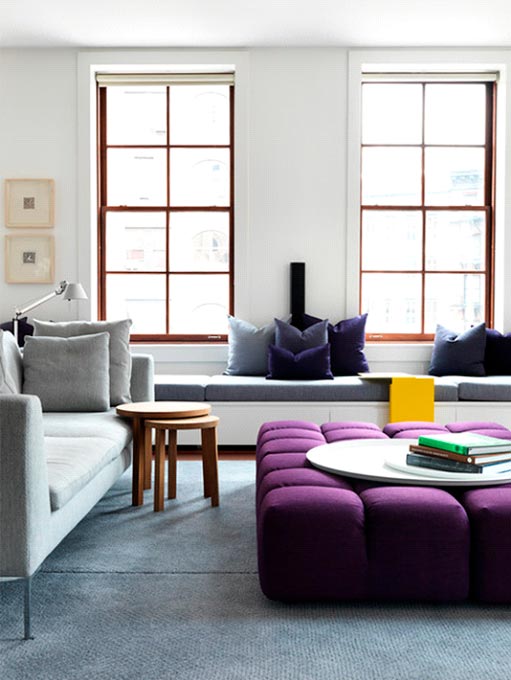 Source: https://www.houzz.com/photos/living-room
2. Violet Artwork
Adding violet artwork is another awesome way to spice up your home's interior with this hot purple trend. Opting for custom art is a wonderful way to turn a photograph of your child or spouse into a creative piece that can light up a room. Layer violet, mauve, or purple over one of your photos and your custom artwork can rival that of Andy Warhol.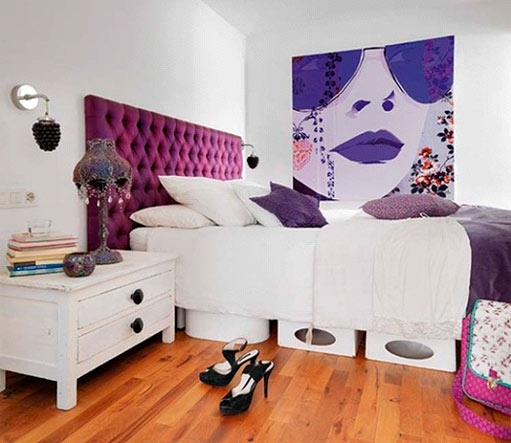 Source: https://www.houzz.com/photos/bedroom
3. Vivacious Violet Feature Wall
If you really want to knock your violet decorating out of the park, consider painting a feature wall in your home with a luscious shade of purple. Create a feature wall in your bathroom or boudoir. Opt for a solitary pop of purple or add multiple accents around the room to tie the look together. If you are going to try this look, the adage "go big or go home" definitely applies. Wowza!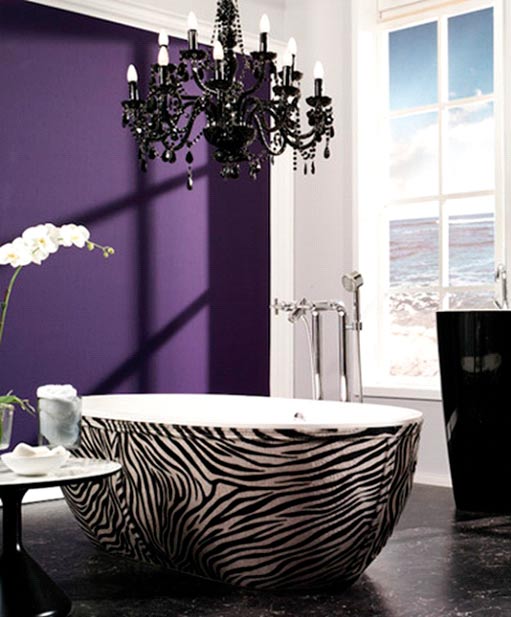 Source: https://www.houzz.com/photos/bathroom
4. Decadently Delicious Dining
Dining rooms are one area where the violet trend works especially well. Update your home's interior with stunning dining room chairs in dark violet and watch your guests fall all over themselves to shower you with praise for your purple passion.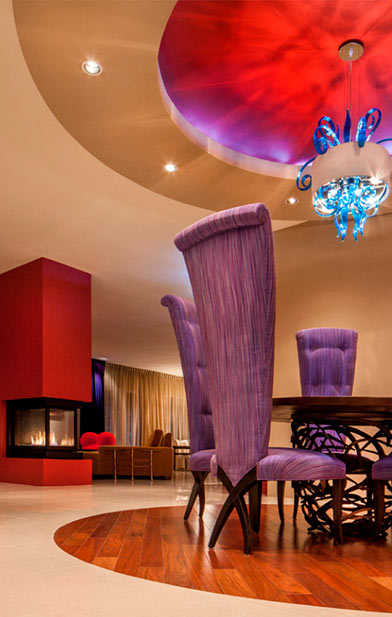 Source: https://www.houzz.com/photos/dining
5. Purple Powder Room
Speaking of showering, why not update the ceiling of your shower with violet tiles or paint the walls of your powder room with petunia-perfect purple? Updating your bathroom with the hot violet color trend is easy and can easily be changed should you grow tired of purple. If you don't want to go all out on a renovation, you can opt for a purple bath mat and purple towels instead. Easy, right?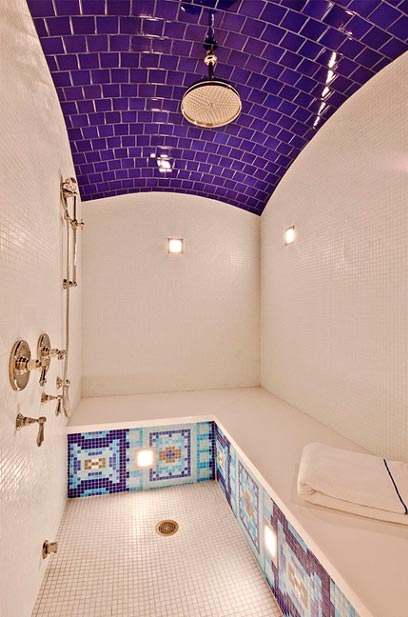 Source: https://www.houzz.com/photos/bathroom
These are just five of many ways you can integrate 2018 fun-and-fabulous violet color trend into your home's interior. Making your real estate look marvelous is easy with just a few fabulous tweaks to your current design. Will you be adding dashes of purple to your home this year?
See also:
Interior Design Trends for 2018
Does the Colour Blue Increase a Home's Value?