May 25, 2022
6 fresh decor ideas for the garden
With the long winter months coming to an end and the days heating up, we're glad to re-embrace spending time outdoors. April is the perfect time of year to start thinking about doing something special for the garden or balcony. Let our 6 garden decor ideas inspire you!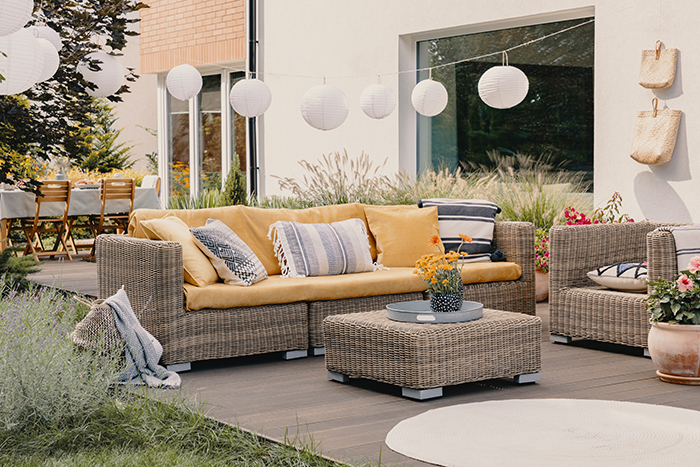 Patio lanterns
Summer evenings call for soft lighting to create an inviting atmosphere in the garden. For a touch of whimsy, try lanterns to lend a soft glow to your outdoor space. You can put them on the ground, on a table or hang them from above.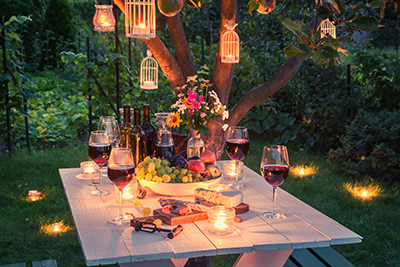 Bird feeders
Make your garden a bird-friendly haven while adding a touch of your own personality. Choose your feeder for style, of course, but also according to which bird species you would like to attract. Thistle, hopper, platform or hummingbird feeder—so many feathered friends to choose from!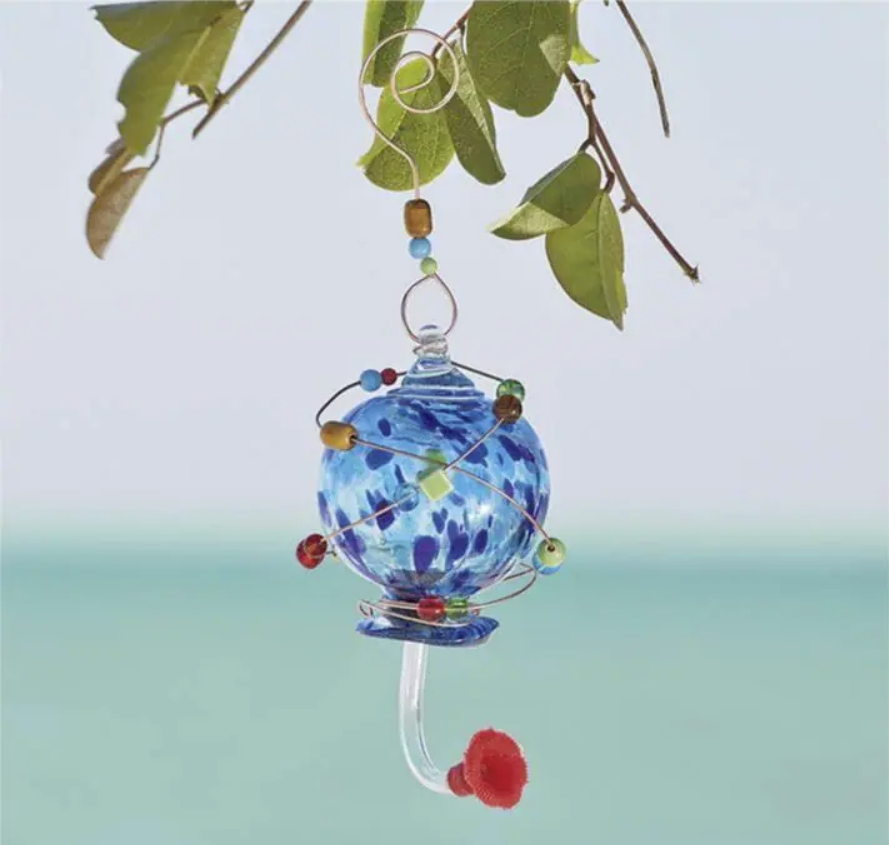 Additional options include butterfly water feeders, decorative bird baths, and nesting boxes: Inviting wildlife into your yard
Fanciful outdoor furniture
Adding outdoor furniture that allows you to lounge in style can make your garden a true oasis. Look for sturdy materials, thick, comfortable cushions, and well-positioned side tables for your snacks and decorative objects.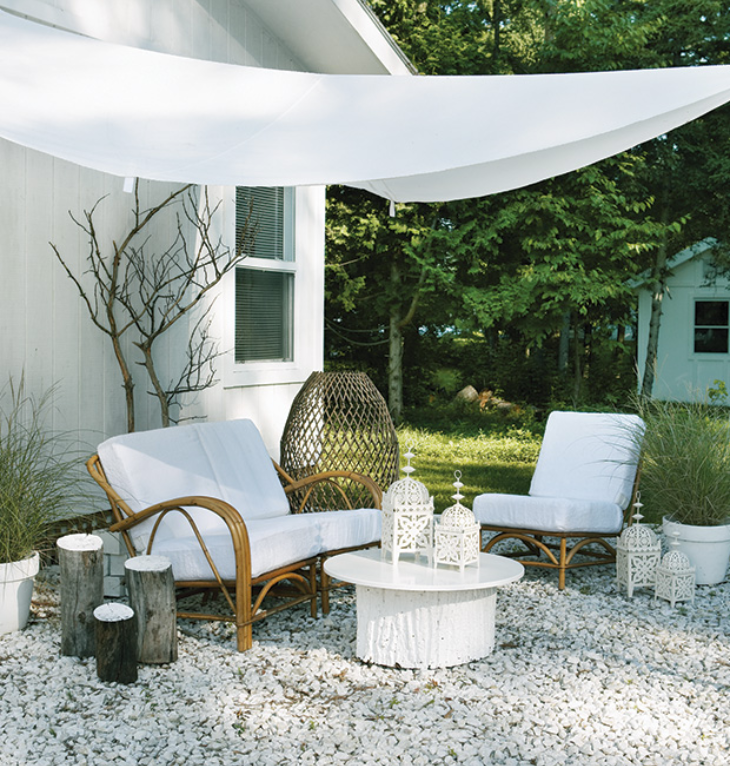 Colourful planters
Beautiful pottery items are ideal for sprucing up a garden or balcony. They're practical, too! Consider planting flowers, plants, herbs, or even vegetables in a planter adorned with your favourite summer colours.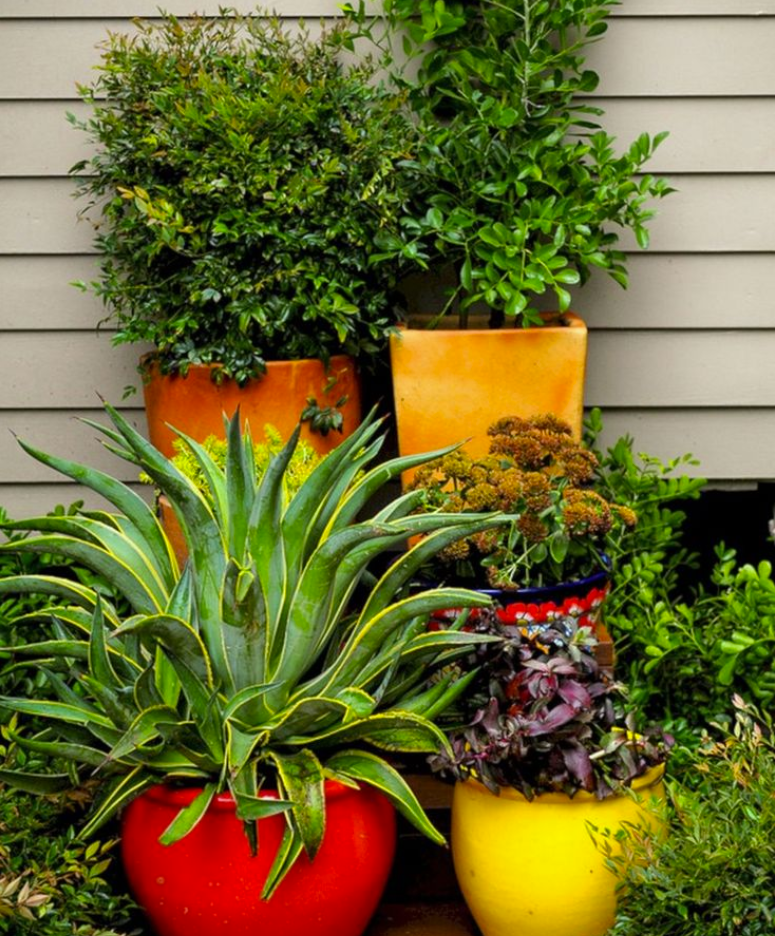 Be your own landscape designer
You can make your outside space your own, just as you decorate your interiors. Opt for the type of decor you enjoy the most, whether minimalist, hygge, maximalist, colourful or tonal. Complement your favourite design flavour with furniture, plants, or decorative elements.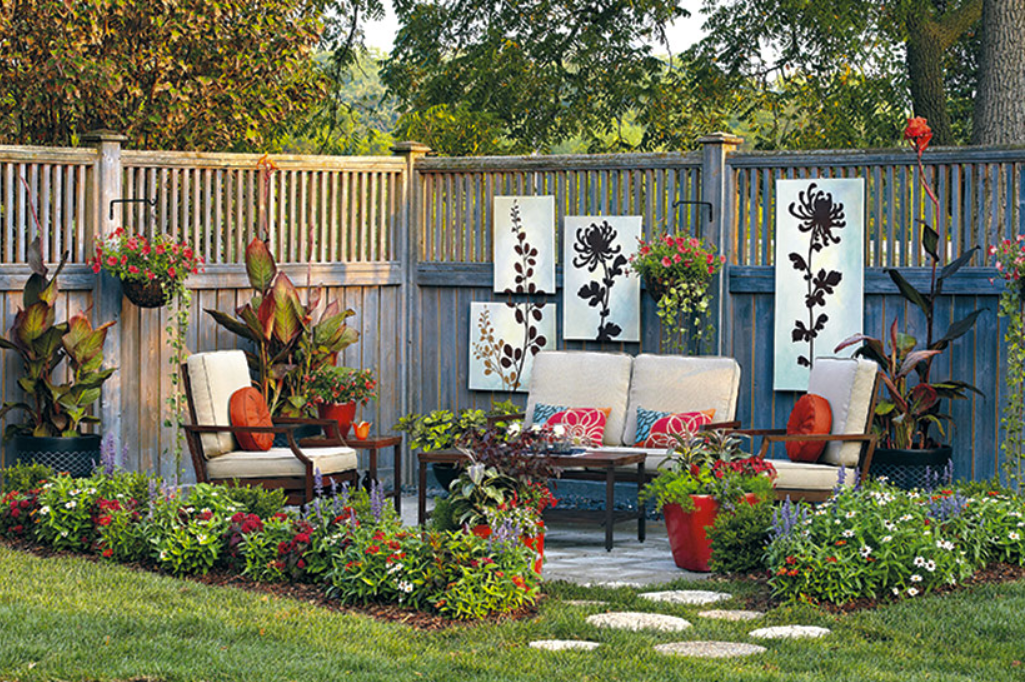 For a full outdoor garden redesign, take your cues from nature and choose eco-friendly materials. Check out our blog post Eco-Landscaping, A Great Option.
Decorative outdoor structures
Arbors, pergolas, trellises and other decorative outdoor structures add dimension and beauty to exterior spaces. Plant flowers around them and let climbing plants wend their way up the sides. Maybe this is the year for a grape vine! Add lights to enjoy their elegance after sunset.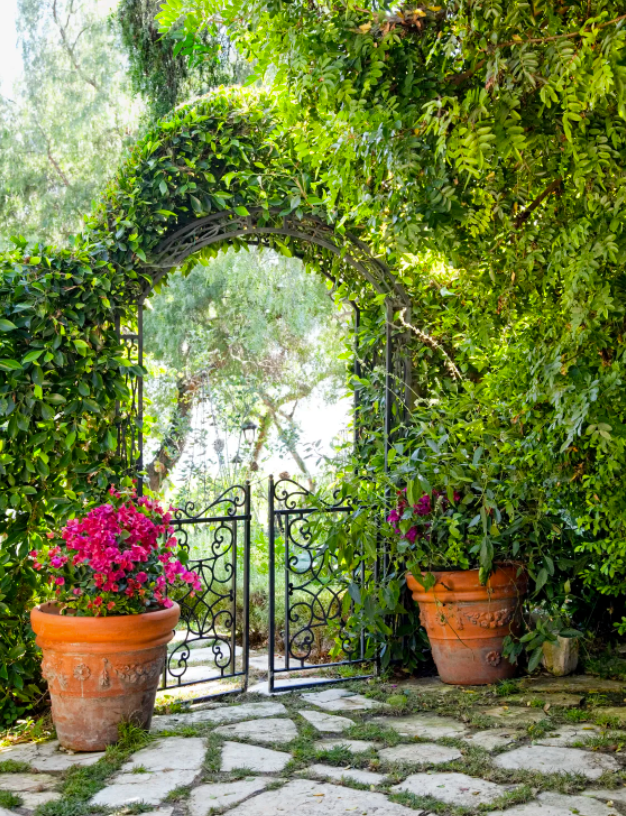 From extensive grounds to apartment balconies: beauty tips for exterior spaces.
---
Are you passionate about real estate? Subscribe to the Centris.ca newsletter now.
See also:
How to make a raised bed vegetable garden with pallet planters
Setting up your backyard BBQ area