September 6, 2022
7 Baby Boomer Washroom Renovation Ideas
The kids have flown the coop, and the washroom is all yours.Time to renovate!

Let your imagination run wild. Here are seven simple, budget-friendly bathroom renovation ideas.
1. A coat of paint
Transform your bathroom with a simple coat of paint. It's an easy change that makes a huge difference. You could even replace the mouldings while you're at it for a subtle style reboot. Find your hue cue in colour trends for the bathroom !

2. Replace wall or floor tile
Dated patterns and worn spots on the tile scream, "Replace"!Choose a classic design for new tiles on the wall, floor or both!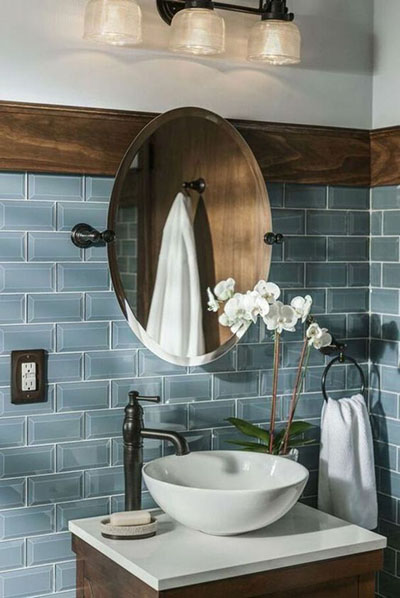 3. Replace the bowl
Toilet bowls tend to collect dust easily. The knobs, nooks and crannies make them difficult to clean, too. Install a uniform design toilet for style and easy maintenance. Some models come with flush volume option settings.

4. A new tub and shower
It can be costly to replace a built-in tub if you start from scratch. Consider installing a new modular tub and shower combination on top of the old one instead. Or thinking ahead, you might want to install a tub that can adapt to your needs as the years go by.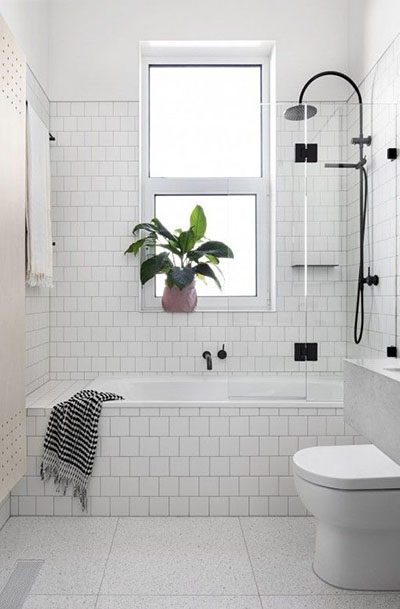 5. New furnishings
A new vanity or medicine cabinet is another great way to give your washroom a new look. It's easy on the wallet, too.

6. Storage
Does your washroom have enough shelf and storage space? A renovation is the perfect opportunity to address any storage limitations. Rearrange your bathroom storage to keep essentials such as towels and toilet tissue within easy reach and not in the hallway closet or basement shelves.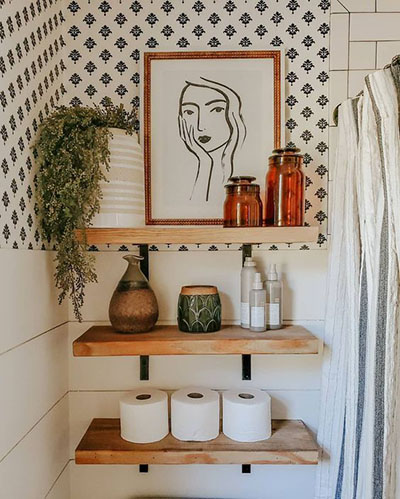 7. New accessories
A tiny tweak can bring big returns in terms of style. Freshen up your decor with new towel racks, shelves, mirrors or other touches. Finding a new place for them in the room could also be a good idea.
Safety first
What sort of things might be helpful long-term? Grab bars in the shower, bath or near the toilet are never a bad idea. Need ideas? Browse Pinterest !