August 9, 2022
7 bedroom wallpaper ideas
There are a number of imaginative ways to use wallpaper in your bedroom. Forget about yesteryear's four matching walls and drab prints—today's wallpaper designs offer far more options. To create your perfect decor, draw inspiration from these 7 bedroom wallpaper ideas.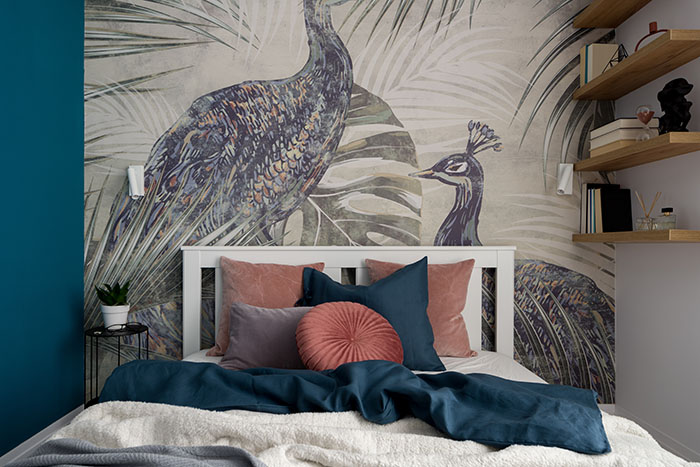 The wallpaper accent wall
Create a focal point by adding some wallpaper behind your headboard. Wallpaper is great for making small bedrooms seem larger. If your bedroom has colourful furniture, use monochrome wallpaper to create a more balanced palette.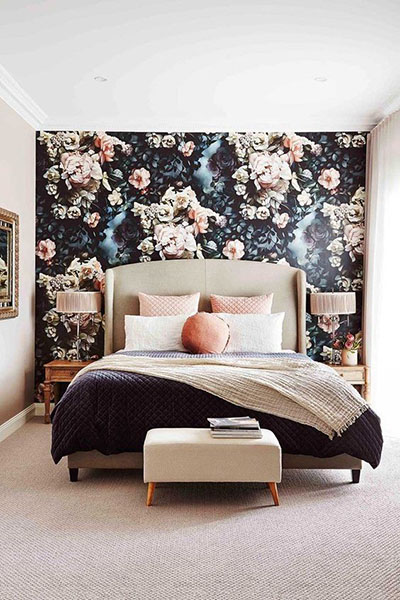 The wallpaper headboard
Create a faux headboard with bold-print wallpaper. Place it about one foot wider than the width of the bed to perfectly frame it. Wooden slats make for a beautiful frame. For more wallpaper ideas, check out the wallpaper trends for 2022.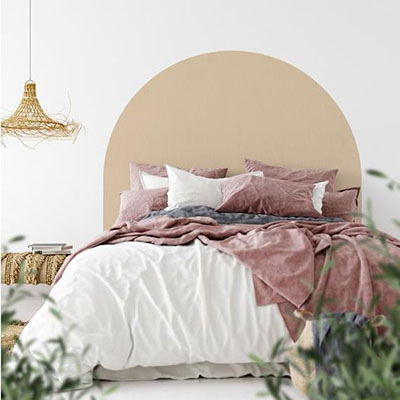 Get your bedroom into shapes
For a bedroom decor that says: "look at me," try wallpaper with a geometric pattern in bright tones. This style of wallpaper generally works best on an accent wall due to the busy patterns. It's the perfect choice for a modern bedroom and will instantly create a dynamic focal point.
Small patterns for 4 walls
Bedrooms are ideal for using bold, fun wallpaper to create impact. But if you're looking for a softer approach that works well on all four walls, try a more low-key, consistent pattern.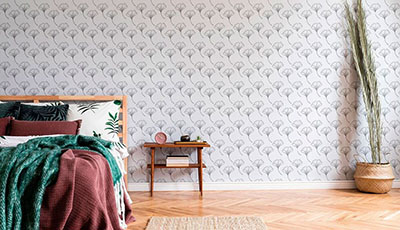 Add an exotic touch
For those looking to add an exotic touch to their bedroom, wallpapers with palm prints, deep blue and lush green colours are ideal. They may also go great in the kitchen!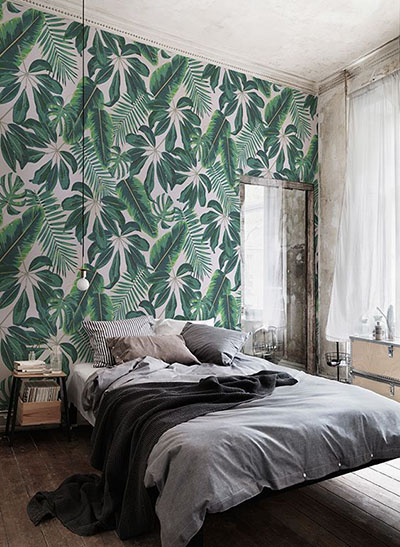 Try black wallpaper for dramatic effect
A wall in black wallpaper is perfect for bringing some enchantment into your bedroom. It gives a dramatic effect to the room while adding a touch of elegance. Also, a black wall at the back of the bedroom can make it seem bigger.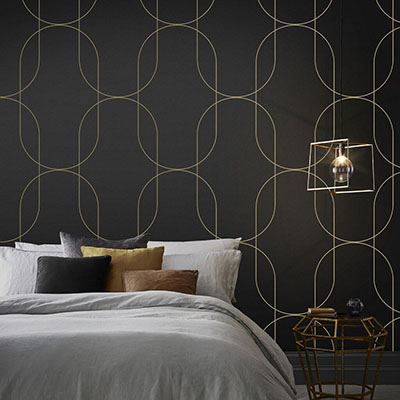 Wallpaper the nursery
Nurseries and kids' rooms are also great spaces for wallpaper. Many parents strategically apply wallpaper in their child's bedroom as an accent wall and paint the other walls in a complementary tone. But with the right wallpaper, all four walls of a nursery can look amazing. Check out these handy tips for decorating your nursery: Decor Tips for a Nursery.
---
Are you passionate about real estate? Subscribe to the Centris.ca newsletter now.
Best decor ideas for a stunning bedroom
15 amazing ideas for your teen daughter's bedroom