May 22, 2017
7 Tips for a Great Laundry Room
New and improved laundry rooms are here! Whether it's in the basement or next to the kitchen, a laundry room is a small space that generally contains a washer and dryer, a folding table, an ironing board and a laundry basket. To make your chores more tolerable, here are seven tips for creating a simple and practical space.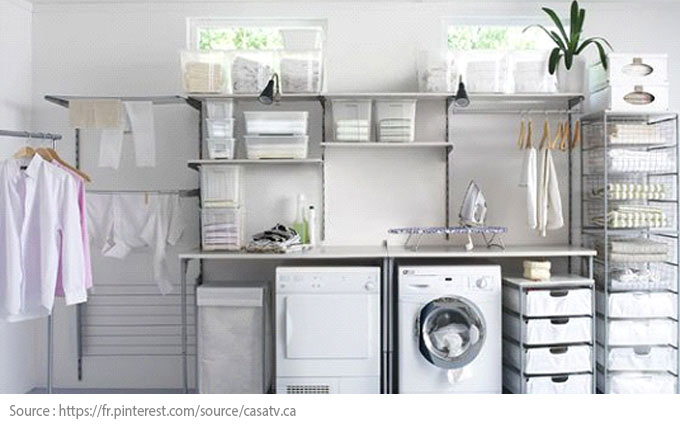 1. Choose a functional location
The first step is to properly position your laundry room: do you want it to take up a whole room, or do you want to integrate it into a large washroom or even a garage? The room must have an electrical installation, a water inlet and a drain for waste water. There must also be proper ventilation. You can decorate your "work space" in a way that makes you feel comfortable and happy. Finally, in a bathroom or garage, you can conceal the laundry space by hanging a curtain, putting up a room divider or installing a sliding door.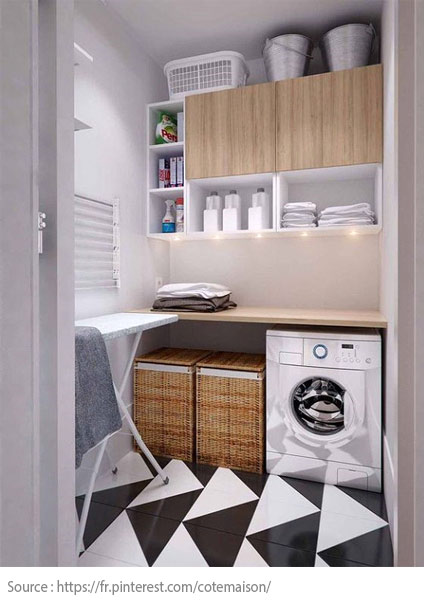 2. Start by placing your appliances
Choose a front loading or top loading model in accordance with the amount of space you have. If space is tight, it's best to have compact or stackable appliances. In any case, do not hesitate to raise your appliances so that you don't strain your back. Also, make sure the feet are properly adjusted so that they are perfectly balanced. Consider setting up a worktop or installing a small piece of furniture to have all your laundry products on hand.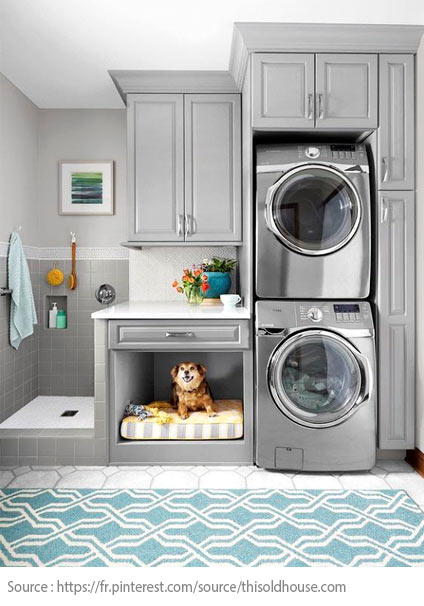 3. Prepare your laundry
To save time and avoid damaging your clothing, use several sorting baskets: whites, colours, darks, as well as wool and delicates. Teach your kids the difference between them and, if necessary, post washing and drying instructions so that the whole family is on the same page. Finally, leave a small box or bin near the washing machine where you can keep the treasures you find while rummaging through pockets.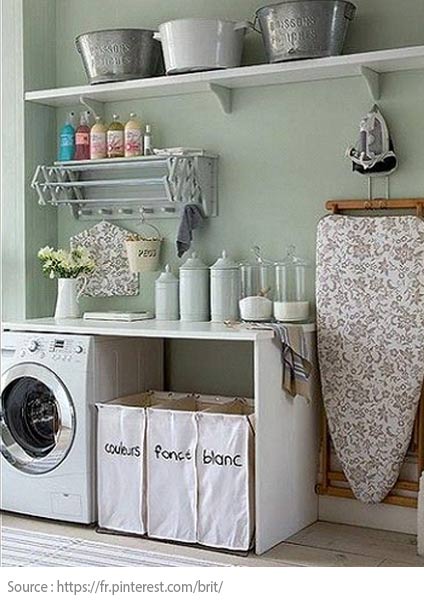 4. A clothes line or drying rack
For all your clothes that can't be put into the dryer, use a clothesline, a stand-up drying rack or a wall-mounted drying rack. There are many options available for drying your clothes. If your laundry room is cramped, try using a solution that plays on the ceiling height. You can also have a decorative cord for hanging orphan socks; it's funny and it allows you to find the missing half!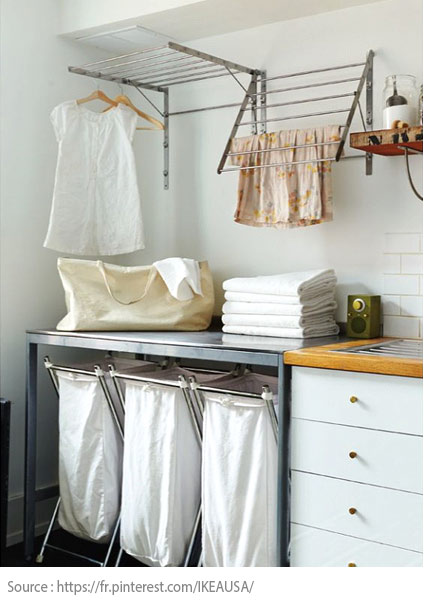 5. Create a space to fold your clothes
There's nothing like having a folding table nearby where you can quickly fold your dry clothes as soon as they come out of the dryer. Depending on the size and configuration of your laundry room, you can set up your work space on top of both appliances. Another solution is to install a small table or a foldable table on the wall.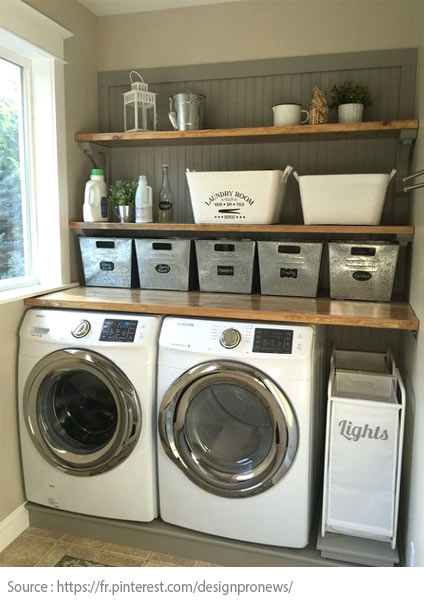 6. Carefully select your ironing board
Ironing boards come in a variety of models, but make sure the one you choose is the right height for you, so that you are not constantly hunched over. Choose a heavier model, as they provide better balance. Some models have wheels, while others have a removable shelf or a metal tray for hangers.
7. Have lots of storage
To make your laundry chores less depressing, opt for smart storage and organizational solutions. There are options for each type of product: shelves, baskets, bins, cabinets, etc. Have your laundry detergents easily accessible, but hidden from children. Use every corner of the room; for example, stack shelves up a wall that can be accessed with a step stool or small ladder.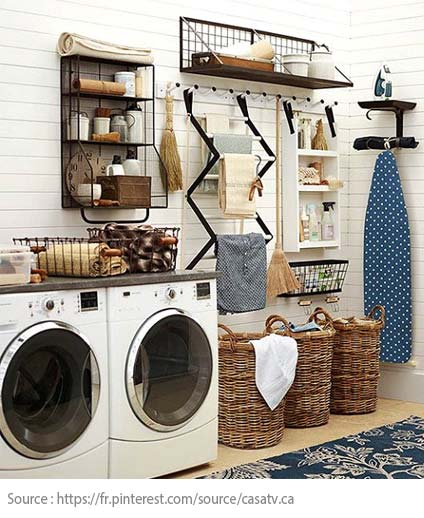 Setting up a laundry space that is convenient and pleasant for you will help make your chores more bearable!
See also: