April 13, 2017
8 Tips for Creating a Modern Country Style
Country décor adds grace and warmth to our homes. With a few small or even large rustic touches mixed with modern furnishings, the resulting cozy look will have personality. Here are some tips to create a perfect mix of rustic and modern styles.
1. Create a Feeling of Space
The large farms of yesteryear were known for their spacious rooms. If your rooms are medium-sized, use optical illusions. Choose light colours and hang mirrors. The reflected light will give an impression of space. Removing separations between rooms and choosing one single floor covering for the entire space will give an illusion of continuity. Place low-profile furniture and play with contrasts to find a balance.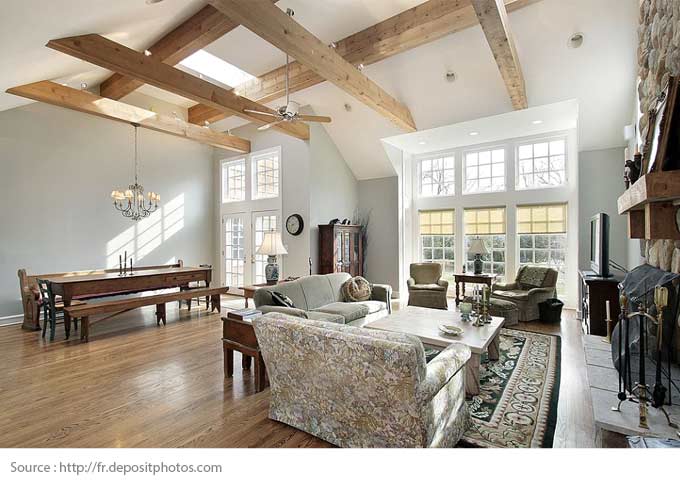 2. Choose Raw Materials
The charm of the old-fashioned materials is back! Distressed furniture as well as natural and raw materials adds depth and personality to your décor. Use natural stone, wood or even concrete for walls and floors. Feel free to place glass furniture in every room of the house. Why not a slate-top sideboard or wood countertops? Mixing styles is in right now, and the result is often surprising.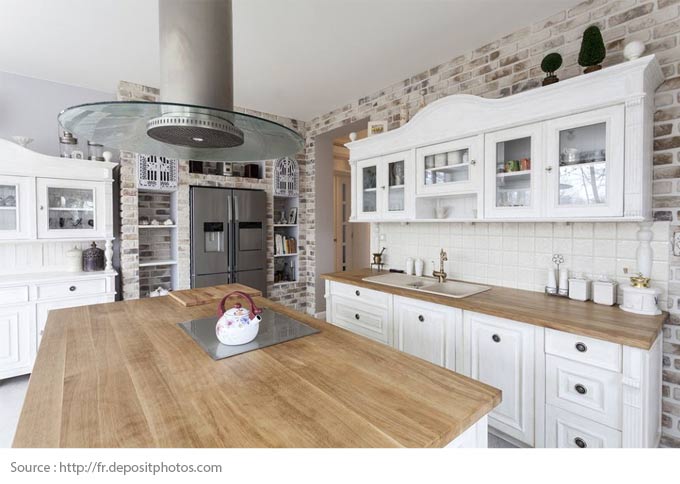 3. Mix with Contemporary Furniture
To create a contrast, mix a rustic country style with a more contemporary urban one. For dynamic results, opt for stainless-steel modern appliances. Play with unique shapes, place comfortable and ergonomic furniture with simple lines on a warm floor. Add unique original elements to the décor, such as lights, paintings or rugs.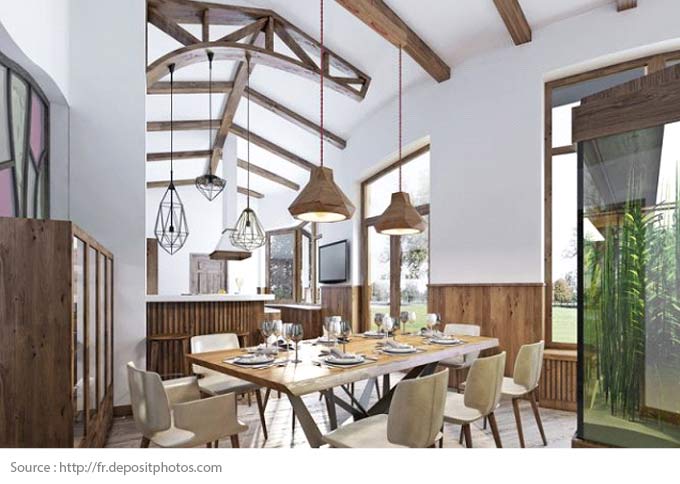 4. Add a Splash of Colour to Your Space
The country style features a more neutral atmosphere with soft, faded colours, such as white, pastel colours or attractive shades of brown. To enhance your décor, add a more contemporary note by using touches of colour throughout the room: cushions, throws, rugs and maybe some old dishes. These decorative elements add character and an original touch to your room.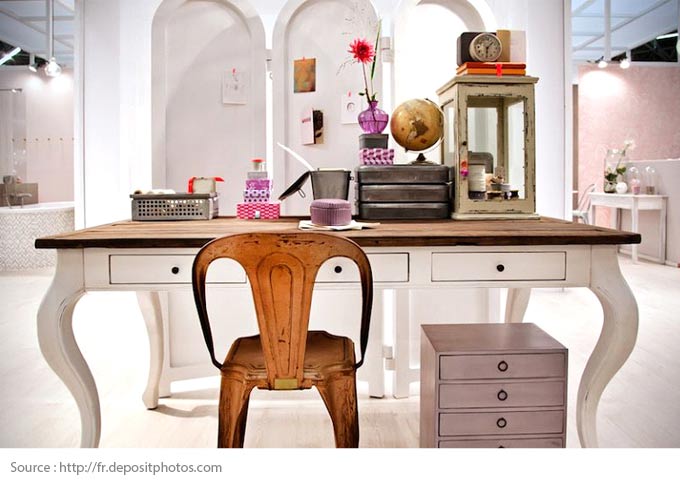 5. Play with Accessories
The country style has become popular due to the desire to return to simple and authentic things, such as family values. However, the modern spirit has also contributed to this return to simplicity. Choose elements from times past and recycle and repurpose them. Don't forget that the details and colours will make all the difference. Use items that are found in the country, such as flowers, fruit baskets or baskets full of dried herbs. The idea is to create a world close to nature. You can use objects to create an ambiance in an entrance, hallway or any room.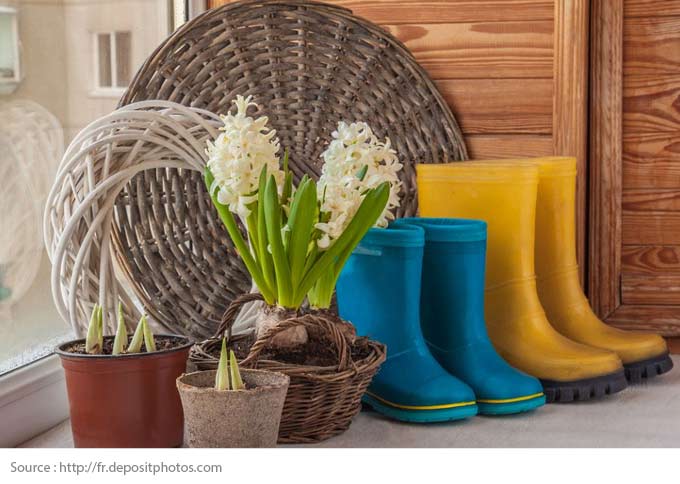 6. Opt for Simplicity
The art of a modern country design is finding the right mix of genres and playing with the balance between the two. Nothing is gained by too much clutter, on the contrary, you need to purge and declutter. Focus on simplicity so that each element stands out. Be open to introducing nature into your décor. Mix natural materials to be more eco-responsible and mix them with more aesthetic elements. Create a sober, chic and casual look for your interior.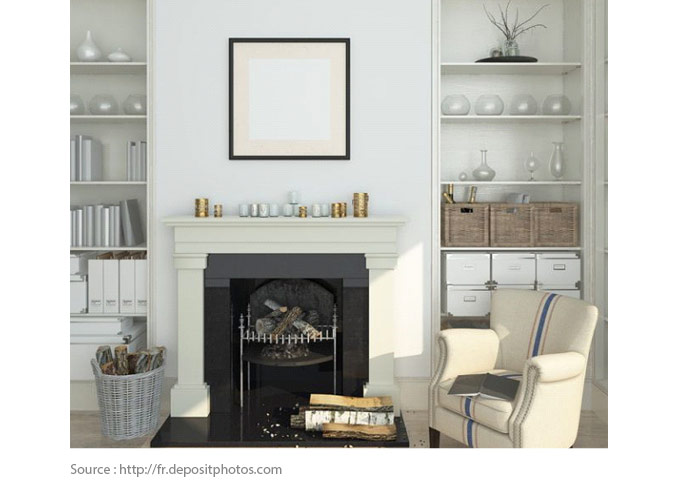 7. Use the Art of Patina
The attraction of modern country décor is that every item has a story to tell. Restore old furniture that's worn by time or simply paint an antique contemporary furniture. Wood such as beech, oak or pine is preferred. Light or bleached wood or driftwood will add a pleasant touch to your home. And for a more contemporary look, accessorize with a unique-looking lamp or vase.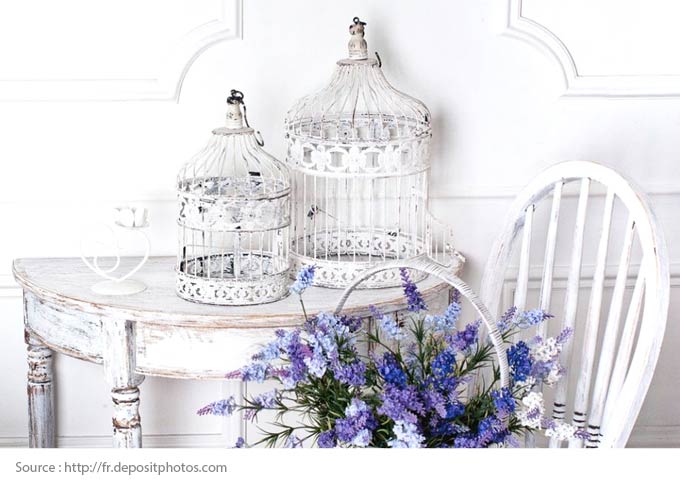 8. Let the Light In
The country design is improved by windows and doors with a view of the outside that evokes memories of past summer vacations. Natural light enhances the colours and textures. Choose light colours that naturally reflect light. Use minimalist window treatments and opt for warm lighting in the evenings. With more indirect lighting and a few candles, a warm atmosphere is guaranteed.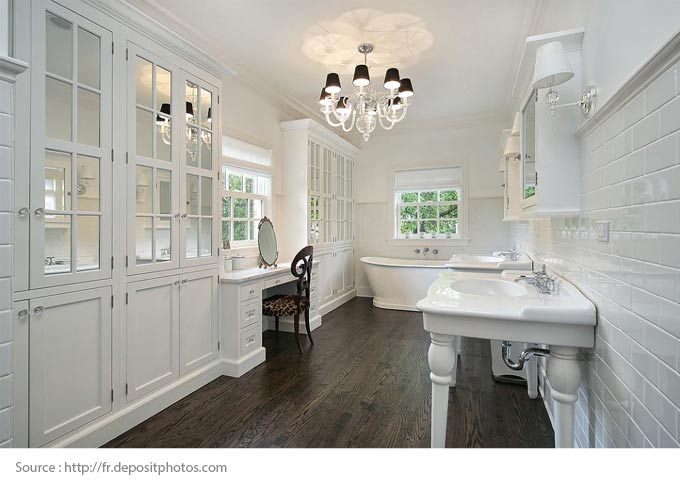 In every room of the house, the addition of a country touch that is both chic and warm will create a comfortable and cozy place to live.
See also:
5 Decorating Rules that can Easily be Broken