December 10, 2020
A Breath of Fresh Air for Your Laundry Room
Let's be honest, when it comes to home improvement projects, the laundry room is rarely at the top of the list. But making this room ergonomic and peaceful will provide a little "extra" when showing the property to potential buyers. Even if you're not planning to sell your home in the short term, an organized laundry room will make the task much more enjoyable!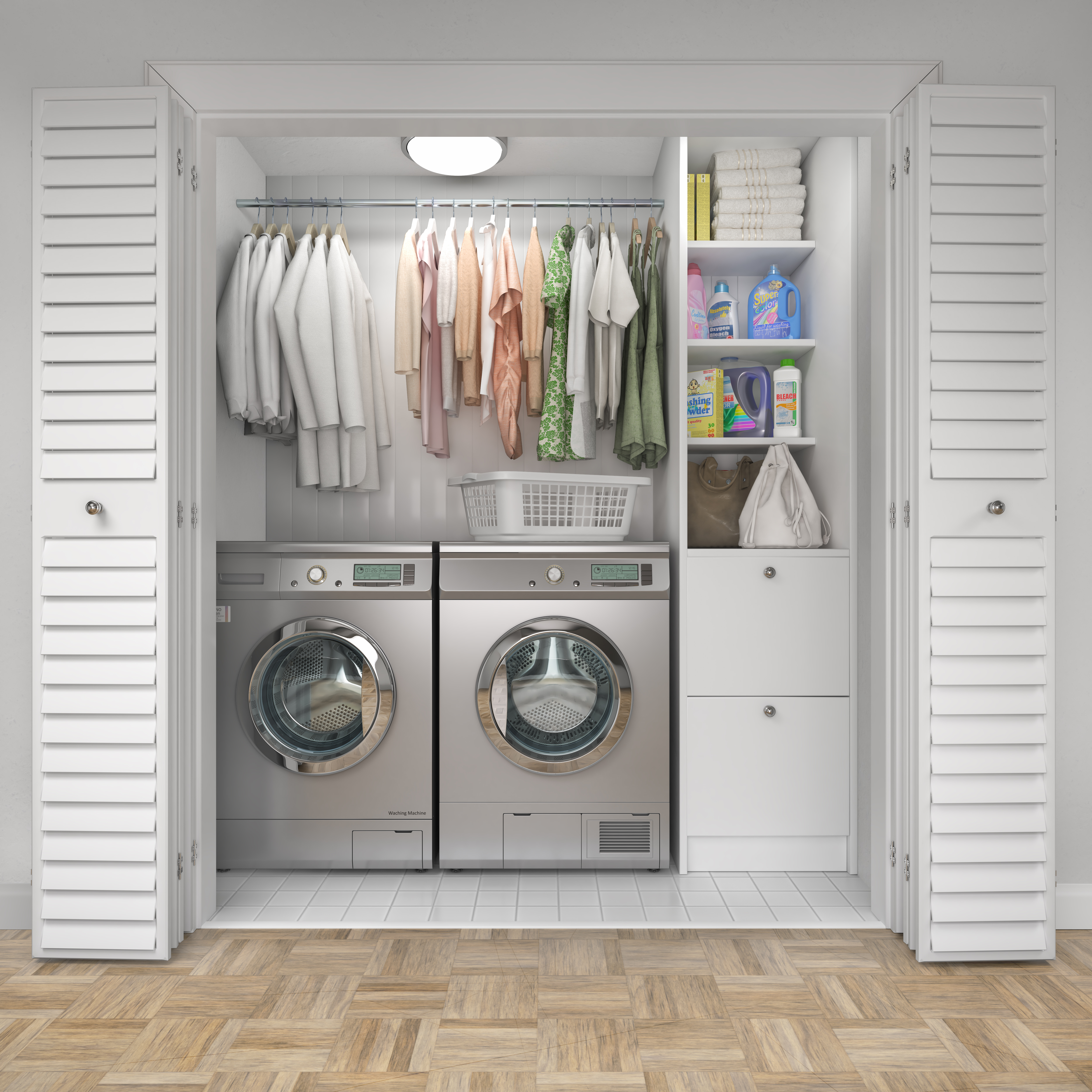 Planning the project
Whether it's a space behind folding doors in the hallway or a room dedicated entirely to laundry, it's essential that you start by analyzing your available space and your needs. Maybe the addition of shelves and a good paint job will suffice, or maybe you want to reconfigure the entire space to make it easier to use. This planning step is also necessary to properly define your budget. Need inspiration? Pinterest and other websites have plenty of laundry room photos. Just do a search and you'll find plenty of ideas!
Floors and walls
To bring a laundry room up to date, you may want to change the flooring. A light-coloured ceramic tile or vinyl floor can create a very chic effect. Walls can simply be repainted, depending on the scale of your home improvement project. Tiles can be installed behind laundry appliances and the sink to create a backsplash that will be both practical and beautiful. If you want to be more daring, wallpaper offers several options, from classic tiles to playful patterns.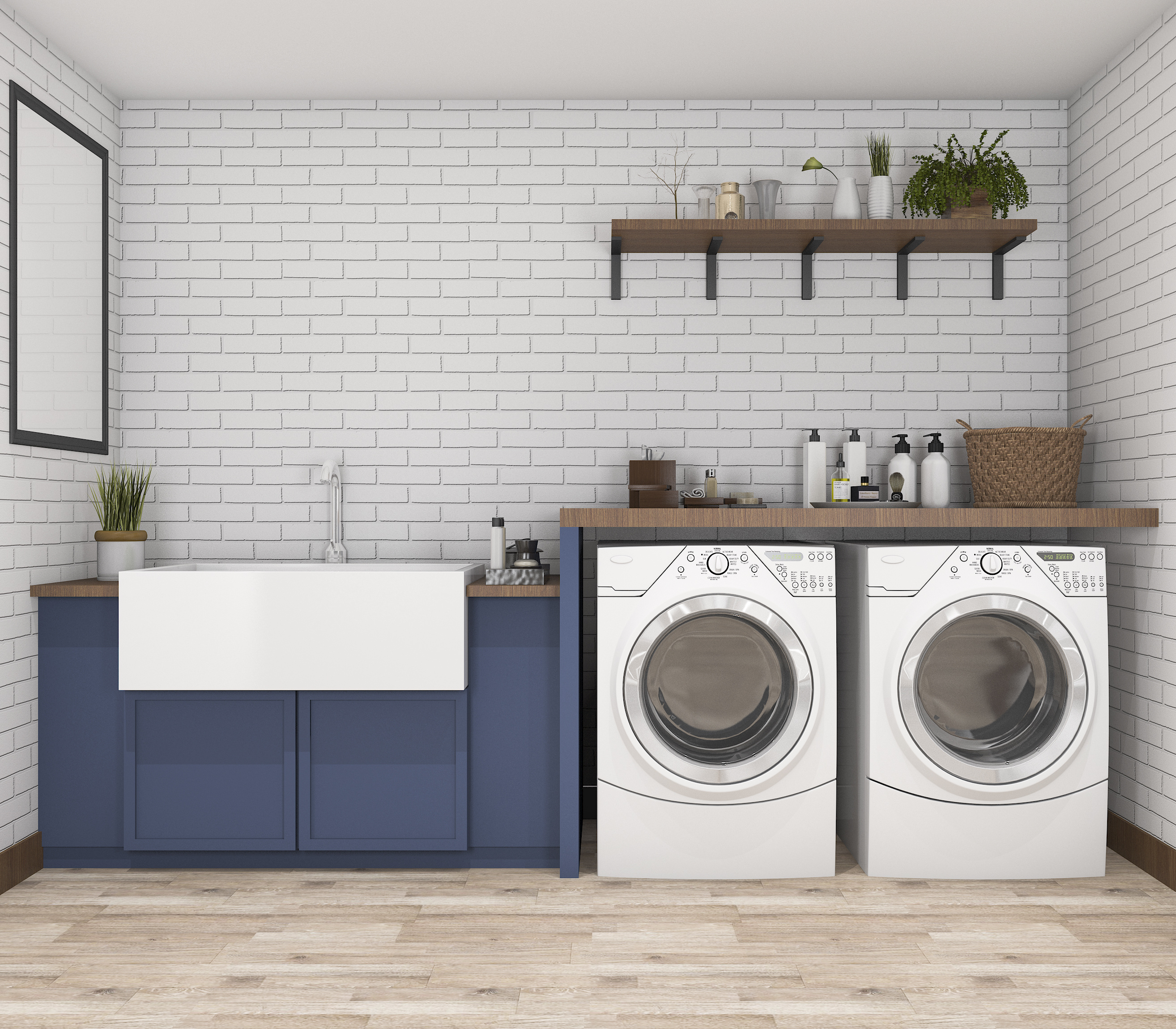 Increase your storage space tenfold
The laundry room is all about storage! Whether it's for your different laundry detergents, for sorting the clothes that need to be washed or for storing cleaning rags, baskets are a great option. Identical baskets that are neatly arranged on shelves, paired with fabric laundry baskets, also neatly stored under a counter or work island, will create a well-organized laundry room. If space permits, closed drawers and cabinets can also be used to store slightly less aesthetic products so that you can avoid displaying them on open shelves.
Decor
Ideally, your laundry room should match the rest of the decor. If the house is modern or contemporary in style, the laundry sink and faucet should also follow this style. In a house with country or rustic accents, why not incorporate a few objects from the past, such as an older sink or a vintage cart on wheels? Changing the handles on cabinet doors and drawers can also freshen up the room.
Lighting is another important part of a laundry room, but is often overlooked. Say goodbye to those fluorescent lights and say hello to a trendy or old-fashioned light fixture, depending on your style.
See also: