May 28, 2018
Adding Touches of Metal to Your Home
From the resurgence of brass to decadent coppers and chrome, metals are everywhere. But how do you integrate them into your home's interior without going overboard? Check out these wonderful ideas.
Metal backsplash or range hood
Adding a metal backsplash or range hood to your kitchen is a great way to integrate metal into your home. Metal in a kitchen adds to the room's flair, especially in today's open concept living spaces.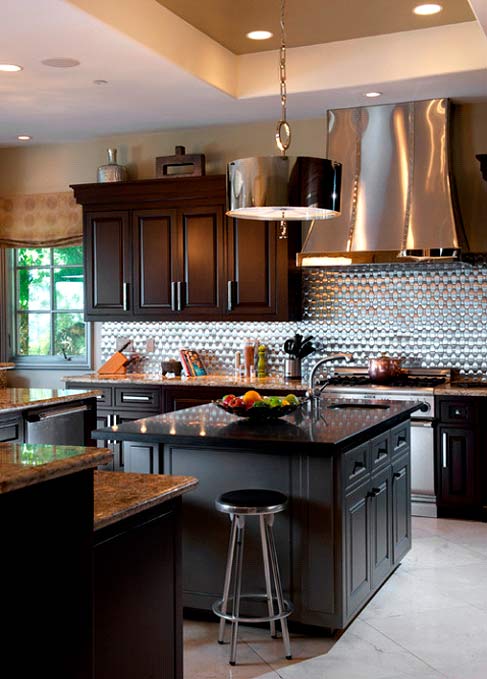 Source: https://www.houzz.com
Metal island
Adding metal siding to a kitchen island is another option. Pick an industrial design or go for something sleek and sophisticated that adds a decorative touch. Be sure to pick metal siding that won't show bumps, scrapes or scratches.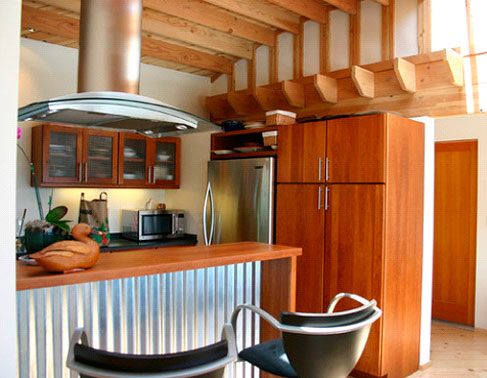 Source: https://www.houzz.com
Metal railings and banisters
Converting your existing banisters and railings to metal is a great way to incorporate metals into your home. Whether you opt for classic metal railings or a more ornate pattern, your staircases and banisters will look lovely.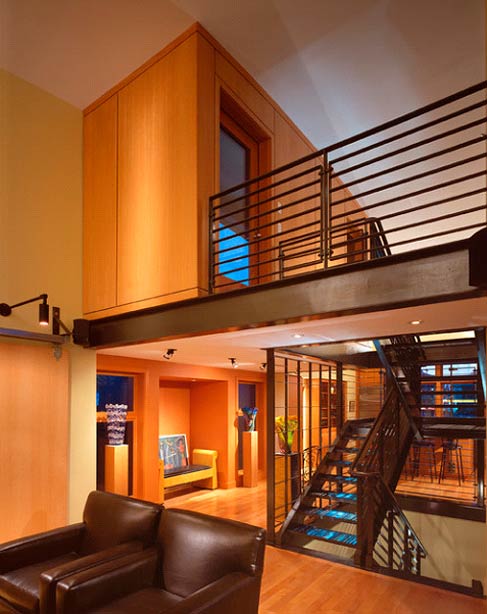 Source: https://www.houzz.com
Large scale bathroom tiles
Large tiles are a popular trend, so why not strike a new look by adding a feature wall of large metal tiles to your bathroom? Just be sure to pick a tile that is moisture resistant.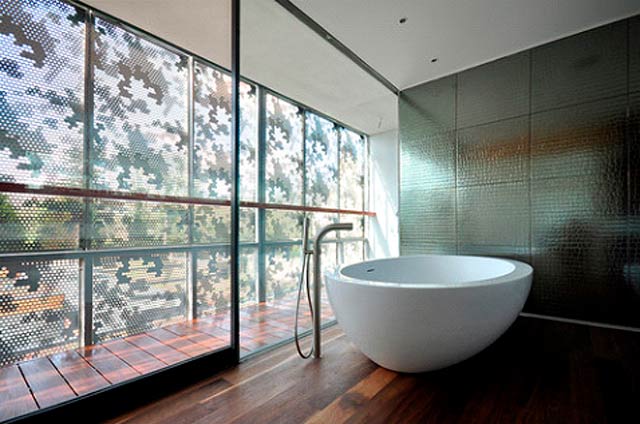 Source: https://www.houzz.com
Metal walls and roof
If you want to go all-out, consider cladding one wall and your ceiling in metal. Opting for a metal ceiling and feature wall will definitely add a touch of flair to any room.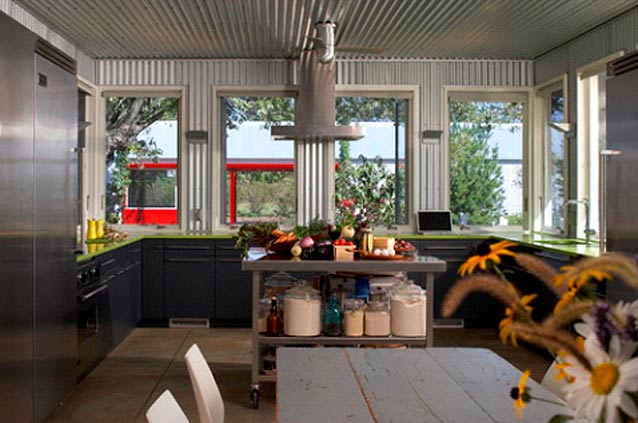 Source: https://www.houzz.com
Integrating metal into your home's interior is easy if you are creative in your approach. Why not give one of these ideas a try!
See also:
Loft Style: A Revolution in Decoration!
Understanding the Industrial Style