July 27, 2017
Buying a Hot Tub: The Expected Costs
Buying a hot tub requires an initial investment for some basic items, as well as recurring costs in the following years. Here's an overview of what you can expect to pay in addition to the cost of your hot tub.
The different costs
During the first year, you may have to pay up to $4,500 for the following items (not including the cost of buying the hot tub):
An additional filter (which you will use when cleaning the other filter): between $50 and $120.
The hiring of an electrician to connect your hot tub: between $500 and $1,500.
Preparation and installation of a sturdy foundation (solidifying the terrace, etc.): $1,500.
Electricity: can climb up to $500 a year. Choosing a hot tub that is well insulated will help you save energy and money.
Maintenance products (for four seasons): approximately $400, including the purchase of an electronic pH tester (weekly upkeep will help avoid breakdowns that can cost a lot of money!).
Insurance: It is possible to insure your hot tub under your home insurance policy. However, in most cases, only breaks related to environmental conditions are covered.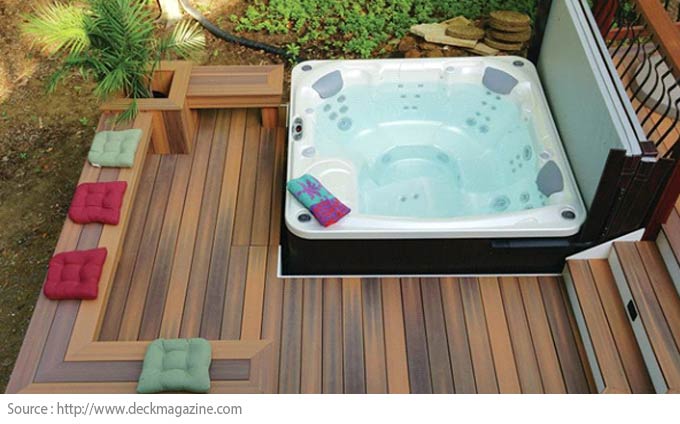 In the following years, depending on how often it's used, the electricity and maintenance costs will amount to approximately $600.
Having a hot tub at home certainly involves several expenses, but it also adds to your well-being. The ideal solution is to become informed of the different costs involved and ask your specialist all the questions you have before making your purchase.
Enjoy!
See also:
Pool Lighting: Go For the "Wow"!
Tips for a Green Lawn and Beautiful Flower Beds