September 4, 2017
Buying the Perfect Sofa
Furnishing your living room with the best sofa, loveseat and armchair is no small task. It's better to invest in quality pieces so that you can keep your furniture for years to come. Here are some tips for buying the perfect sofa.
Sofa, loveseat, armchair: what are my options?
Generally speaking a sofa is a long seat with a backrest and armrests, on which two, three and even four people can sit, while a loveseat is essentially a sofa but for only two people. When buying furniture for your living room, be sure to consult with an expert, as it's easy to get lost among all the options! Reclining sofas, chesterfield sofas, corner or sectional sofas, chaise lounge sofas… and these are only a few examples!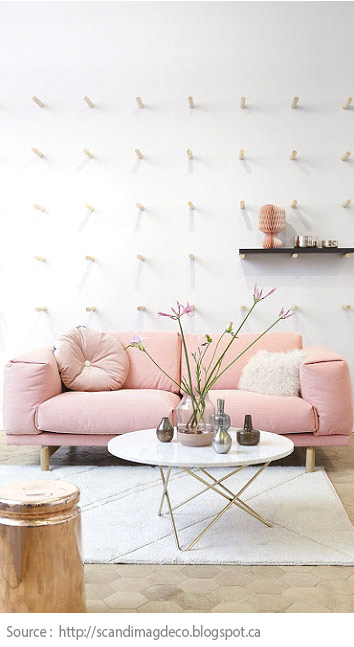 A matter of style... and price!
The world of interior design is full of trends that did not stand the test of time. Keep in mind that your sofa will be part of your decor for a long time, so it's important to choose something you like. It's best to opt for a classic or timeless design that will not fall out of style too quickly. Also, it's important to remember that in most cases, the price of a sofa is a good indicator of its quality.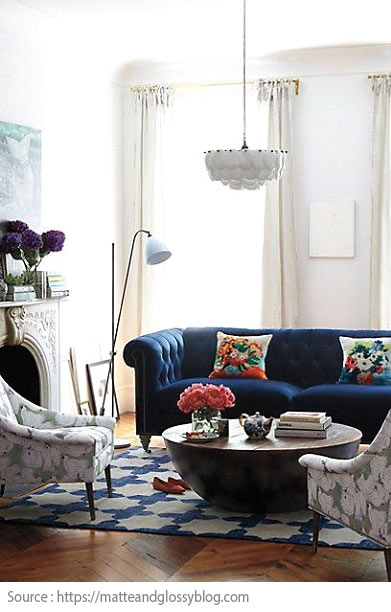 The perfect sofa for your needs...
Choosing your ideal sofa also depends on its function. If you plan on using it only a few times a year to host guests, a more formal and elegant design is preferred, as comfort is not the most important aspect. If you plan on using the sofa in your family room or in a relaxing corner, your sofa should provide optimal comfort. A corner sofa with lots of soft cushions is a great choice for family movie nights!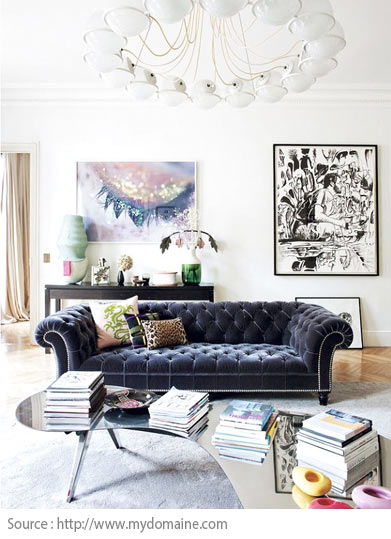 Available space
Of course, the amount of space you have must be taken into account in order to avoid unpleasant surprises. First, make sure your new sofa fits in your home... If you live in a second floor apartment that is accessible only by a small, spiral staircase, it's best to avoid an enormous one-piece corner sofa. Also, when choosing a sofa and armchairs, don't forget to measure the size of your living room entryway if it's narrow, as well as the size of your room. A large room can accommodate a sofa (three seats), a loveseat (two seats) and one or two armchairs, while a modular sofa and armchair are sufficient for a smaller room.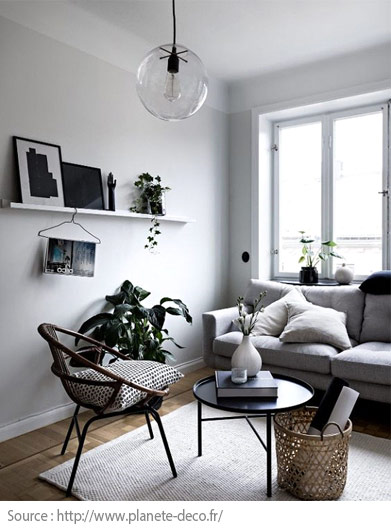 A colour that suits you
Eclectic, neutral, patterned ... anything is possible! The question to ask yourself is: what effect do you want to create with your sofa? Do you want it to be the focal point of the room, do you want it to complement the other decorative elements and predominant colours of the decor, or do you want it to bring a touch of neutrality to the room?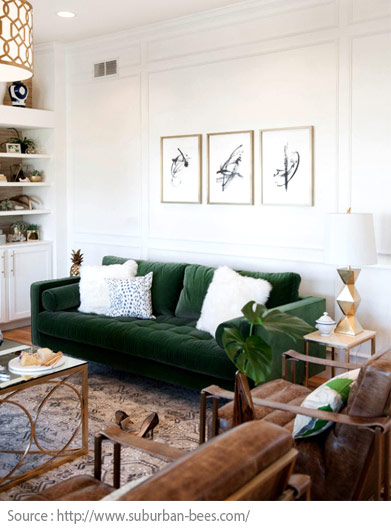 Asking the right questions
Here are some additional points that are important to verify with the salesperson when buying your sofa:
The "DR": DR stands for double-rub. To know if your sofa is abrasion resistant, look at the back of the fabric sample; if the DR rating is 200,000, this means that you can sit in the same spot 200,000 times before your sofa starts to become worn. Fabric with a rating of 100,000 DR will hold up for many years.
The frame: A frame in a hard wood, such as maple, is preferred. Plywood or particle board is less durable, while metal and plastic frames should be avoided. As for the joints, make sure they are fitted with wood corner blocks that are glued and screwed into place, not just stapled.
High resilience: A foam filling that bears the HR (high resilient) logo is synonymous with ideal comfort, regardless of whether you choose a firm or soft filling. If the filling is HR, it is more durable and has a better ability to return to its initial form.
Maintenance: Do you have young children? If so, it's best to stay away from a sofa with white linen or cotton upholstery. However, there are different ways to get rid of stains. A vinyl upholstery is easily cleaned with a bit of water and a sponge. If you opt for another fabric, ask if it is protected with a product such as Teflon or Scotchgard so that liquids do not penetrate the fibers.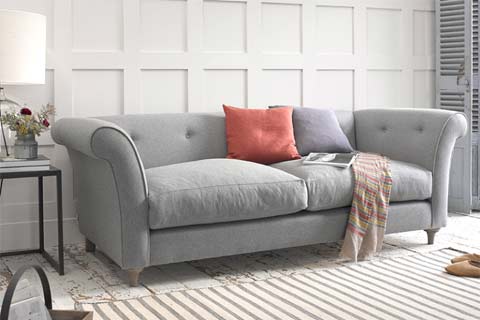 See also:
10 Examples of Innovative Living Rooms!