September 25, 2017
Carpets are Making a Comeback!
Now that carpets have shed their reputation as dust traps, they are back in full force in our homes. Because they have become such a crucial element in a room's design, choosing the right carpet is no easy feat. Which one is best for you?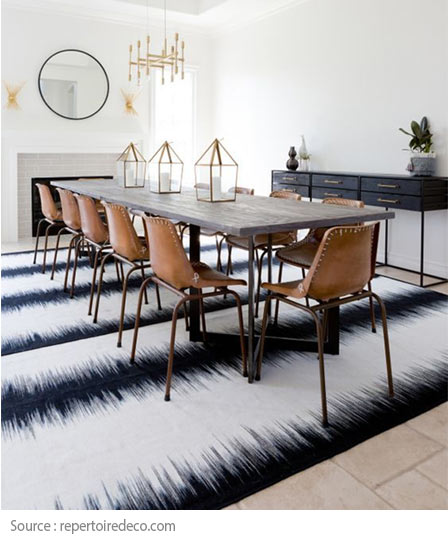 Not too big, not too small
People often make the mistake of buying a carpet that is too small. As a result, the room seems smaller too. Choosing a carpet that is too large is no better, as it may visually overwhelm the rest of the room.
When it comes to carpet size, there are two main rules that apply. You should leave a minimum of 45 centimetres of visible floor between the edge of the carpet and the walls. This margin can be reduced to 15 centimetres in smaller rooms. And a carpet should extend 60 centimetres past the dining room table and chairs.
Thus, a carpet measuring 5 feet by 8 feet will therefore only suit small living rooms. Most homes have medium or large living rooms. Thus, it's best to use a carpet measuring 8 feet by 11 feet for a medium-sized living room or a dining room that has a table for 4 to 6 people. If you have a large living room or a dining room table designed to accommodate 8 or 10 people, a 10 foot by 13 foot carpet would create a better effect.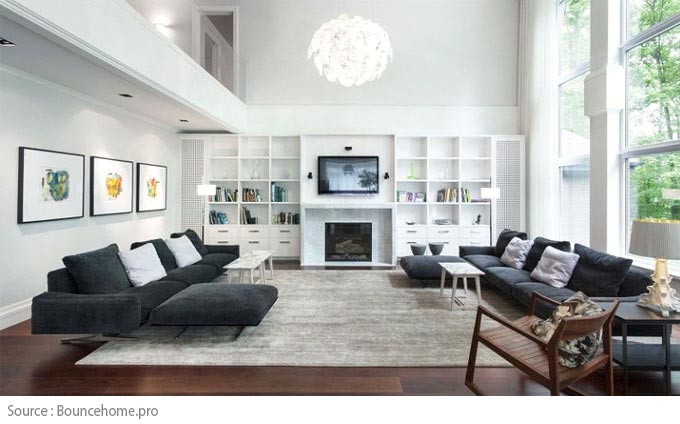 Layout
Opinions differ regarding the layout of armchairs and sofas in relation to the carpet. Some say that all four feet should be on the carpet, while others believe that only the two front feet need to sit on the carpet. But no expert will recommend having no feet resting on the carpet.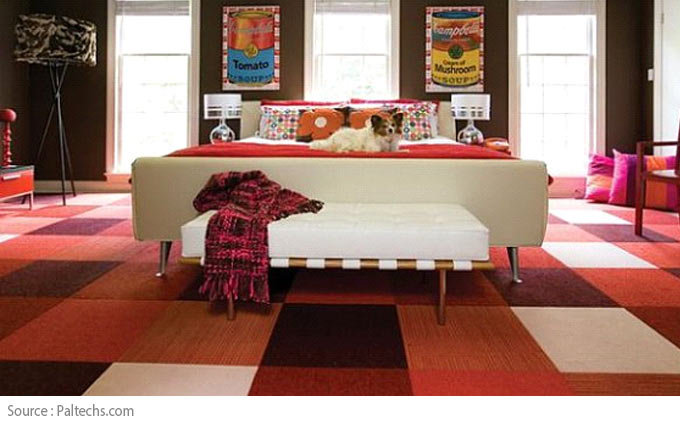 Colour
Another element that plays on the visual impact of a carpet is its colour. Of course, you need to choose a carpet in the colours and patterns that blend harmoniously with the rest of the room and the floor. For example, small rooms will be poorly enhanced by large carpets in a brightly coloured patchwork style; in this case, it would be best to use neutral colours and light patterns.
As for the thickness, the only thing to consider is whether it prevents the door from opening and closing properly. Long-haired rugs are both soft for the feet and very trendy!
Rugs are now an essential component in home decoration. They are useful for absorbing noise, delineating different spaces, walking barefoot without getting cold and brightening up a living room that is a bit too neutral.
See also:
Choosing the Right Carpet? It's Easy!