February 29, 2016
Chalkboard Paint is In!
Here are some decorating ideas that will transform any commonplace surface into a practical, eye-catching surface.
Decorative moulding
Instead of traditional middle-of-the-wall moulding, opt for a band where children and adults can indulge in drawings and sweet messages to their heart's content.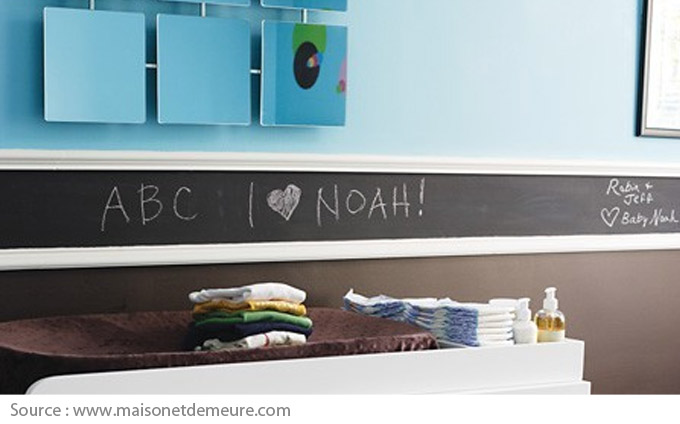 Like the restaurant
Ah, the local bistro's chalkboard with the handwritten menu... In a kitchen however, it becomes a convenient board for meal planning or inspirational messages to make your day! Children can also do their part with their artistic talents. The wall will add a warm and friendly atmosphere to any kitchen.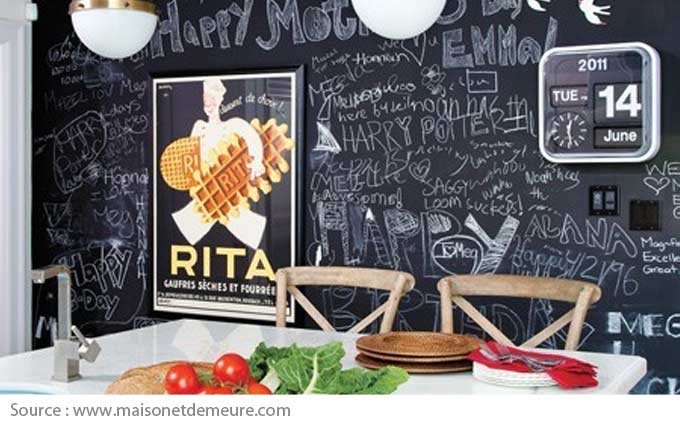 Message center for the front entrance
No more little notes left on the kitchen table: a board at the front entrance allows other household occupants never to miss important messages. And why not have a welcome message for guests?
A bedroom for future Picassos
A chalkboard wall in a child's room not only helps to stimulate their creativity, it also reinvents the decor in a very personal way each and every day. Don't like black for the little one's room? Chalkboard paint is now available in several colours.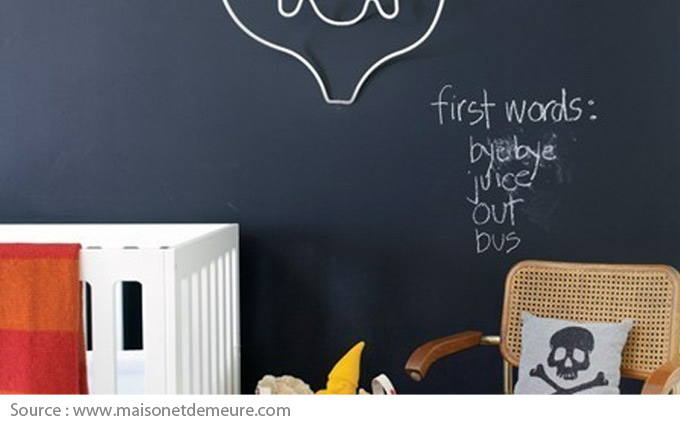 A door that's a "work of art"
Why not turn an ordinary door into a canvas? Chalkboard paint on a kitchen cabinet or pantry door is particularly useful for jotting down items that need to be picked up at the grocery store.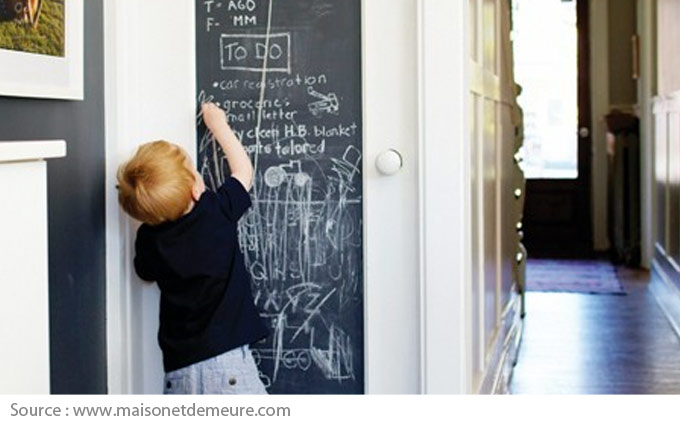 A hidden list
Crossing off items from your to-do list is surprisingly ... liberating! Paint a chalkboard on the inside of a kitchen cabinet door ... a great big list to cross off and yet remain out of sight!