April 24, 2017
Changing Your Space: 5 Magical Tips!
Would you like more space in your home, perhaps create a sense of openness so you feel like you can breathe? There are easy ways to visually enlarge a room and create more space. The trick is to open up rooms and clear out the clutter. Create an illusion of space with colours, mirrors and light. To help you, here are some tips!
1. Declutter
Like with home staging, the key is to clean up, clear out and put things away. Bring some order to the chaos! The principle is to lighten and simplify the room in order to redefine its key aspects. Don't hesitate to get rid of oversized furniture. Choose low-profile furniture with clean lines and give a new look to your tables and chairs. Finally, store items you do not need or want, while keeping only the essentials.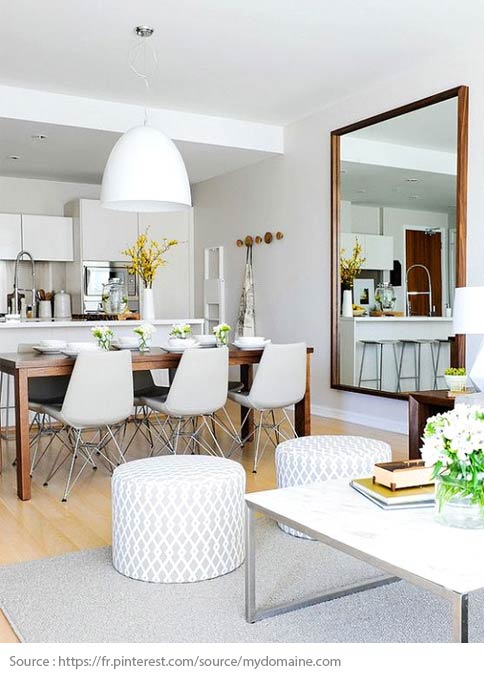 2. Open up!
To add more space to your home, arrange the room differently to create new living spaces. Feel free to remove walls to facilitate movement through the house – it's a good way to achieve a more practical layout and create a brighter space. Define living areas in a large open space with room dividers or plants. Merge the kitchen and dining room together or even the bedroom and bathroom and create multifunctional rooms. A trick is to separate the rooms with a rug.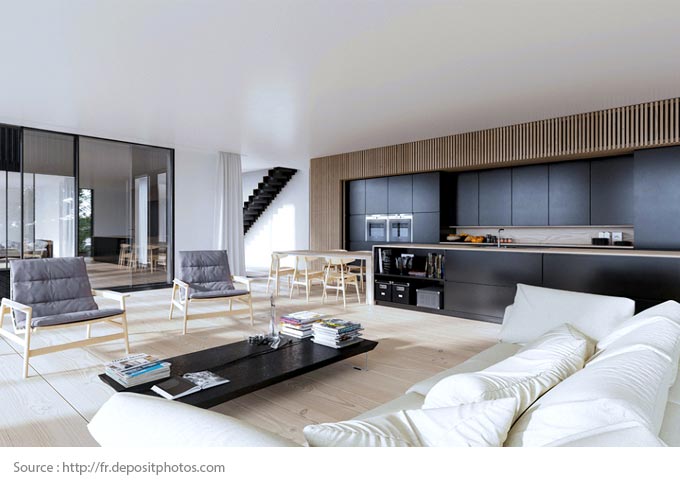 3. Choose light colours
On both floors and walls, use light colours and pastel shades such as cream, pale pink or pearl gray. Light colours reflect the light and enlarge the space. The idea is to alter the perception of the room's size and shape and give it depth. Plain walls have a better look than ones with patterns. Or, opt for thin stripes. On the floor, avoid wall-to-wall carpeting. Let yourself be tempted by ceramic tile or wood parquet flooring, or maybe waxed concrete or some other material.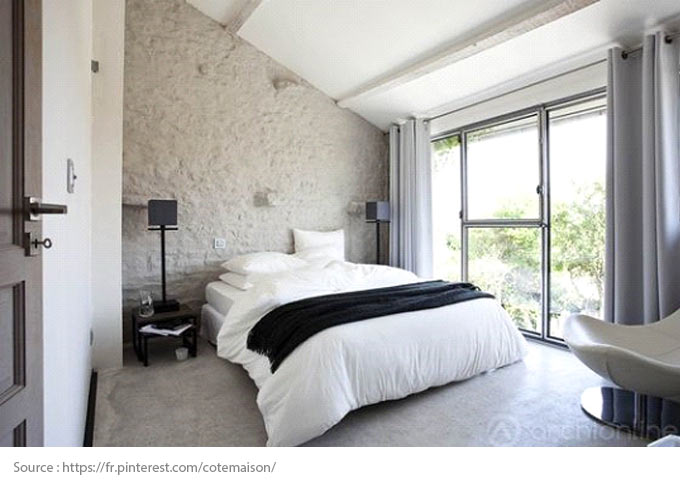 4. Mirror, Mirror
It is well known that mirrors visually enlarge a space. Coming in all shapes and sizes, you have the choice of placing a mirror on the ground or hanging it on the wall. Angled mirrors create an impression of movement. When placed on the floor, they reflect part of the room. A large hanging mirror opposite a window reflects the natural light. In all cases, place mirrors in prominent spots to add more reflective light to the room.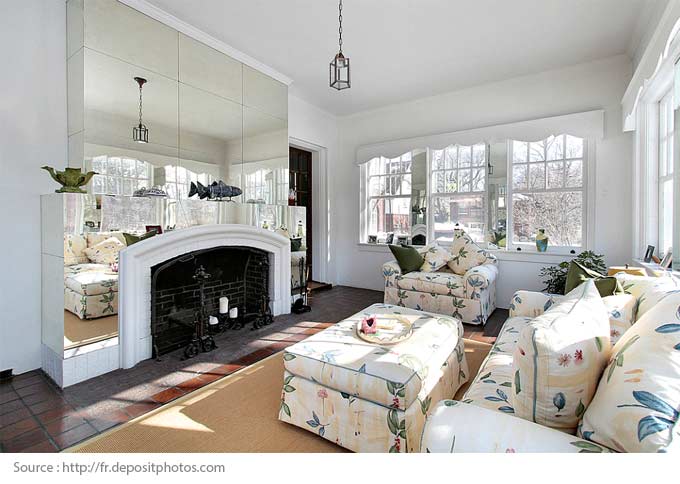 5. Play with light
Associated with colour, light plays a fundamental role in the perception of space. Free up the windows to let in the natural light and the room will feel open and airy. Remove heavy, dark curtains and use sheers or light-weight fabrics, or even blinds that can filter the light when it is too intense. Apart from natural light, choose multiple sources of lighting: wall-mounted, suspended or floor lamps. You can also play with contrasts to give the room character. Enhance a dark wall with a light-coloured one, or by using light effects. Indirect lighting is a must to create a warm and cozy atmosphere.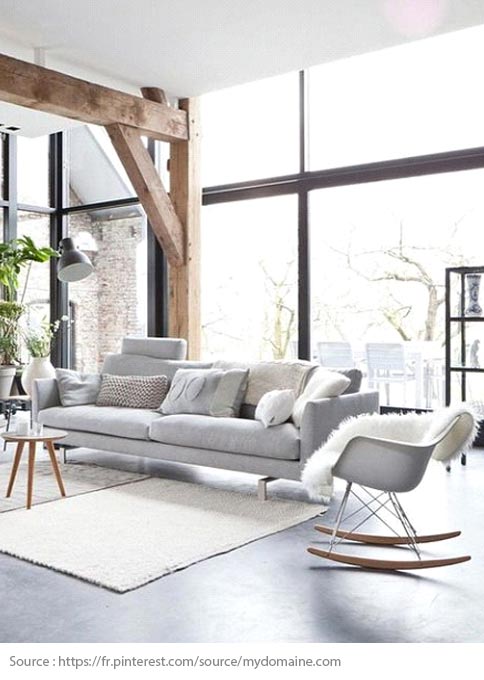 Optical illusions make it possible to play with space and depth … use these tips not only to improve the look, but also to create a room that you can feel good in!
See also:
5 Decorating Rules that can Easily be Broken