February 20, 2017
Choosing a Kitchen Island
Practical, stylish and efficient, an island is always helpful in the kitchen. Here are a few tips for choosing the right one.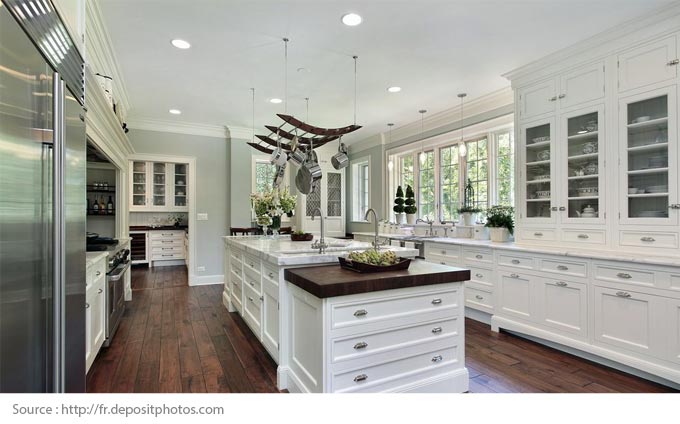 Why have a kitchen island?
A central island is multifunctional. It adapts to your needs and your preferences. It can be installed in a closed kitchen, but is more often seen in the centre of an open room. An island can be used to set up a dining area, a cooking space, a storage area, etc.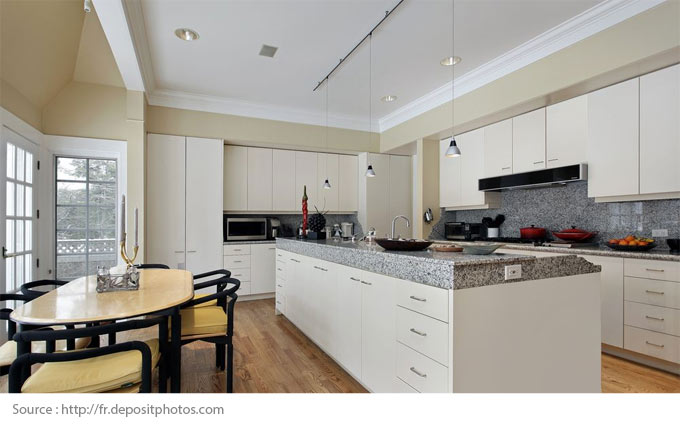 An island based on the size of your kitchen
A central island can be integrated into the original design of a kitchen's layout, or can be added as a separate element in its own right. The first element to consider is the size of the kitchen. If you're installing an island in a closed kitchen, the room should be no smaller than 15 m2 (approximately 161 square feet). With a height that usually varies between 33 and 35 inches, experts recommend leaving at least 39 inches on all sides of the island to accommodate traffic, or even a bit more if your island has a dishwasher.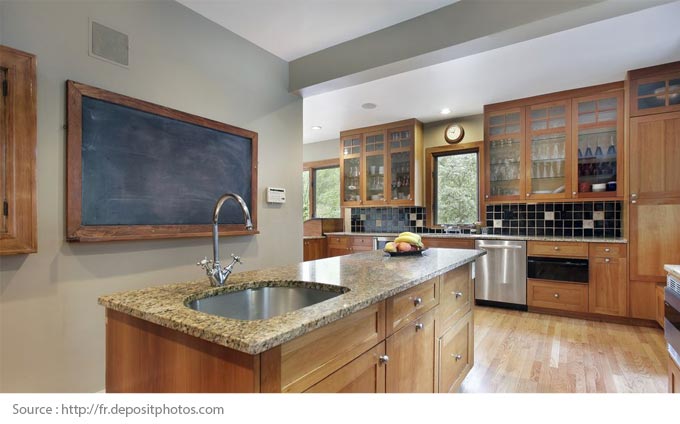 An island based on your needs
Choose your island based on what you want to use it for, and plan it according to a triangle of activity (cooking area, washing area and preparation area) in order to facilitate your movement in the kitchen. Whether it's a simple table, a storage area or a fully equipped working area, an island offers a variety of different solutions.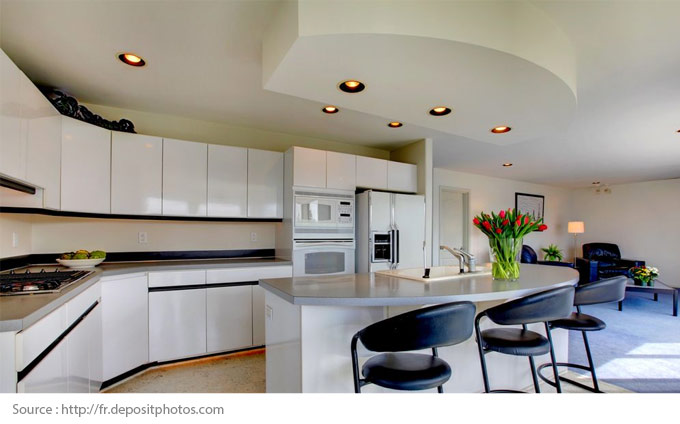 What kind of island for my kitchen?
For small kitchens, it's preferable to choose a semi-island, a great solution for optimizing space and facilitating movement throughout the kitchen. It can be placed against a wall. If the kitchen is more spacious and open, choose an island that integrates well with the kitchen or with the furniture of an adjacent room. A central island can be movable or stationary. There are many combinations of shapes (round, square, rectangular) and a variety of materials (wood, stainless steel, marble, stone, glass or laminate).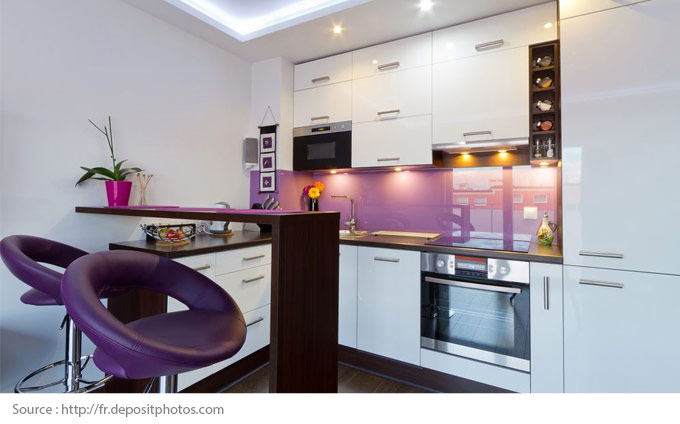 When choosing your kitchen island, be sure to examine your project carefully and get help from an experienced professional!
Read also:
The Simple Elegance of a White Kitchen
Kitchen Counters, Colours, Patterns, Materials, etc.
The Kitchen of the Future Has Arrived!