August 24, 2017
Choosing Between Different Roof Coverings
Each roof covering has its advantages and disadvantages, such as durability, aesthetic appearance, price, etc. The cost of a new roof depends on several factors (roof slope, surface area, complexity of installation, roof framing, etc.) in addition to the type of covering you choose. Among all the options available, here are a few:
Asphalt shingles
This roof covering is the cheapest on the market (between $3 and $4.50 a square foot) and its lifespan varies from one manufacturer to another but generally ranges between 15 and 20 years. There are endless colour and style possibilities, which allows you to bring a different touch to your property. A disadvantage of asphalt shingles is that they are not particularly resistant when exposed to cold winters and extremely hot summers.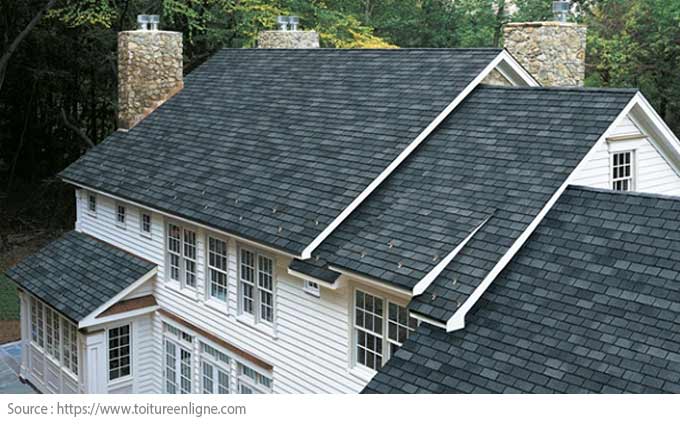 Slate
Slate (natural stone) stands out for its aesthetic qualities and is a top choice among architects, as it adds elegance to a property. Although slate roofs are very expensive (between $22 and $25 a square foot), their lifespan is the longest by far (between 75 and 100 years). Furthermore, slate does not require as much maintenance as other types of roof coverings. It is also water resistant and fire resistant. However, it's important to remember that a slate roof weighs much more than a roof in asphalt shingles.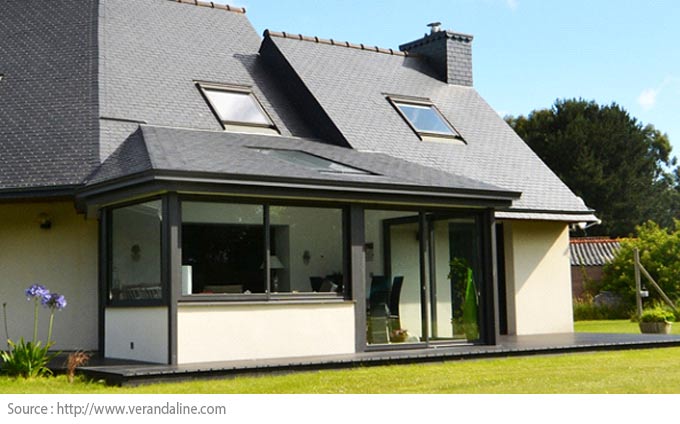 Metal
A sheet metal roof is extremely durable, as its lifespan varies between 45 and 50 years. Easy to maintain, a metal roof can easily change the style of a home, as it can be painted over the years. While it is recommended by many, sheet metal roofing has a relatively high cost (between $14 and $16 a square foot), but it's a worthwhile investment. If you have sensitive ears or are a light sleeper, know that it can be a bit noisy when it rains. This could be annoying for some people, while others say they like the sound.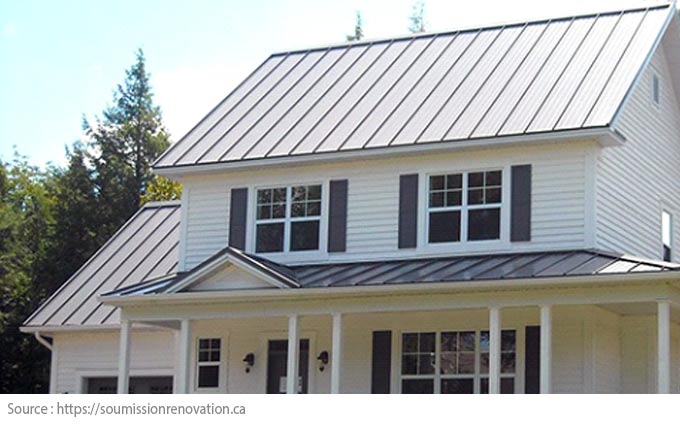 Green roof
Green roofs have been growing in popularity in recent years, but remain largely unknown. There are three types of green roofs: the extensive roof, the semi-intensive roof and the intensive roof. Before getting started, it's important to understand the challenges of a project of this scope. Several parameters must be taken into account at the very start of the project, meaning in the planning phase. These include the weight of the roof, the costs for its design, purchase, installation and maintenance, the applicable regulations that must be followed and the maintenance requirements.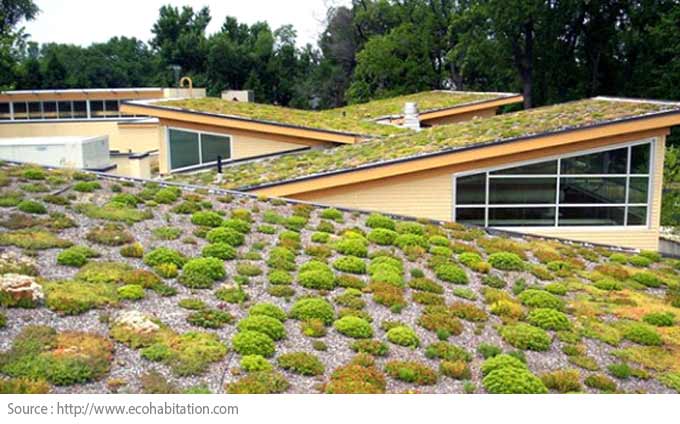 There are many benefits to a green roof, such as the reduced cost of air conditioning in summer and heating in the winter, the possibility of growing your own fruits and vegetables in the case of an intensive roof, its lifespan of about 30 years, etc. This type of project must be carried out according to specific rules and it is essential that you use the services of several professionals (engineer, architect, specialized horticulturist, etc.). The average cost of a green roof ranges from $15 to $25 per square foot (extensive) and $25 to $40 per square foot (intensive).
See also:
Windows: How to Make the Right Choice