December 26, 2016
Clever Tricks to Improve Your Home Decor
So you want your home's interior to look like those featured in the latest decor magazines and websites, but your reality is very different: your ceilings are not nine feet tall, your windows do not stretch from floor to ceiling and your living room is not the same size as the palatial rooms where the photos were taken.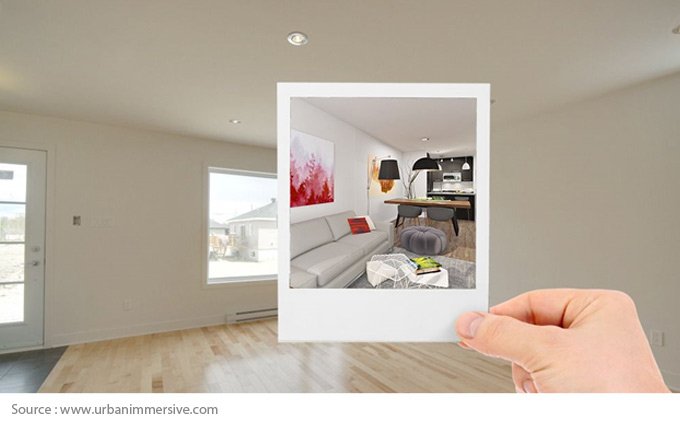 Don't despair! There are ways to highlight all of your home's positive aspects by using a few easy and practical design concepts. Here are some tips that you will find very useful.
Avoid mixing colours, fabrics and prints
By combining all of these different elements, your space visually becomes one single element, which makes the room appear a lot smaller than it really is. If you're fond of mixing and matching, it's best to do so with only one element, such as your furniture.
Stay away from dark wallpaper
Dark coloured wallpaper tends to absorb all the light in a room. If you have a small room, it's best to choose lighter colours that will make the room seem larger. If you prefer dark tones, one wall in a darker shade will suffice.
Decorative elements: sometimes less is more!
Overloading the surfaces in a room with knick-knacks is never a good idea, especially if the room is small. If you have a lot of decorative items, rotating them with the seasons may be a good option. This will enable you to clear up some space on your shelves and other surfaces, while changing your decor throughout the year.
Furniture layout
Placing your furniture against the wall creates a feeling of emptiness in the middle of the room, making it seem smaller than it actually is. You should therefore avoid placing your furniture up against the wall. However, if you prefer open spaces, be sure to always leave at least a few centimetres between the furniture and the wall. In both cases, your room will appear larger than it really is.
Curtains that are too short
Curtains that are several centimetres off the ground give the impression that the ceiling is lower. By choosing curtains that are the same height as wall, and not the height of the window, you will create an illusion of higher ceilings and larger windows.
Let there be light
Most rooms that have only a ceiling fixture to light the room appear smaller. One way to tackle this problem is to place lamps in three different locations, so that the light reflects off the walls and illuminates all of the room's dark corners.
By following these decorating tips, you can trick your eyes into believing that your rooms are larger than they really are!
Read more:
Gas Fireplaces: An Innovative Trend