September 24, 2021
Combining comfort and design for your pet
Living with a dog or cat can be messy. Your home becomes cluttered with objects that don't quite fit with the decor. Fortunately, you can fix this by choosing furniture that suits your style.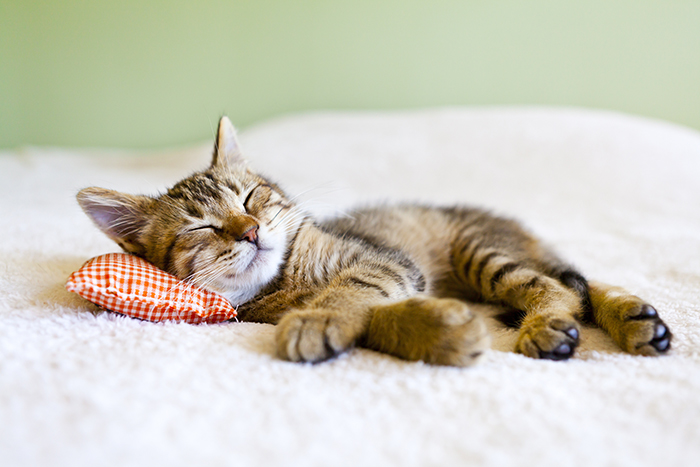 You can now find pet furniture and accessories in most large furniture stores and many other shops. You can even buy Quebec-made!
Here are some examples and ideas for providing a comfortable and stimulating environment for your dog or cat while keeping your decor to your liking.
A bed for your dog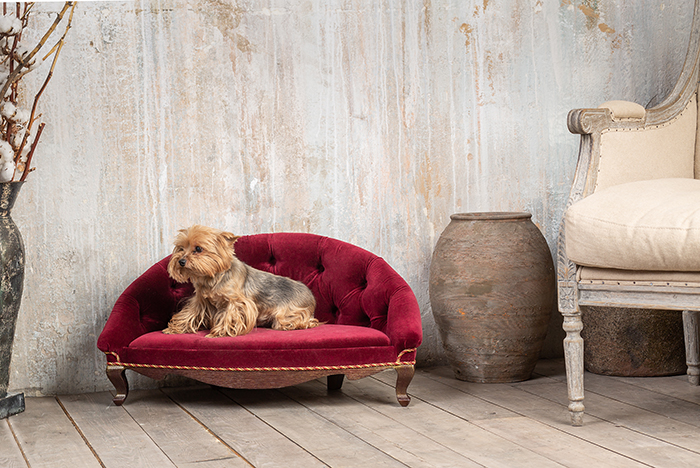 A bed should be the first piece of furniture you buy for your dog. The Quebec-based company BeOneBreed has many dog beds and pillows that come in a range of styles.
If you prefer a wooden bed base, visit the website of Quebec manufacturer Minipaws.ca. There are many styles to choose from and they're very cute.

A cage that serves as furniture (or vice versa)
While extremely useful, a cage takes up space and is often unsightly. The solution: cages disguised as furniture! Check out the amazing creations of Quebec cabinetmaker Denis Desjardins on his Facebook page.
You can find other furniture with built-in cages on popular online shopping sites, but these are not Quebec creations.
Stylish accessories
To add a designer touch, consider your pets' food and water bowls. Metal is practical and resistant, but pets like to drink in sandstone bowls, which often have an original look.
With a little effort, you'll easily find a unique and stylish bowl that fits perfectly with your decor. Metal bowls built into a wooden base and bowls made of bamboo are just a couple of the options available.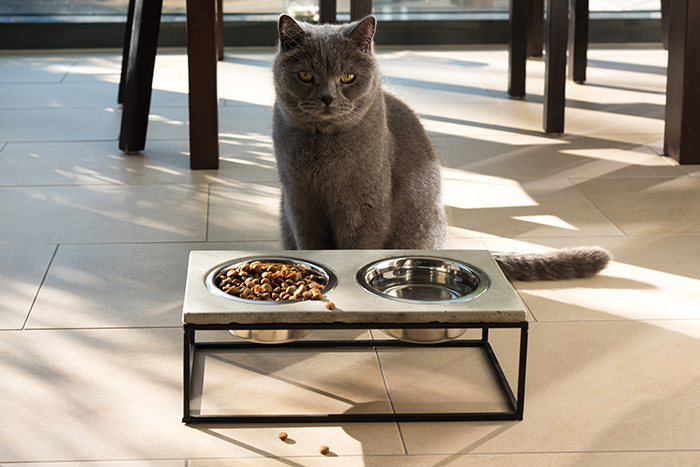 But where can you find them? Pet accessories are now offered by major furniture brands as well as in interior designer shops, and, of course, pet stores.
Looking for an outdoor dog house?
There don't seem to be any Quebec manufacturers that offer these products directly on the market. The easiest option is probably to build one yourself. You could turn to Pinterest for inspiration to come up with a design that suits your home. Otherwise, why not have a dog house custom-made?
And what about your cat?
If you have a cat or cats, there are endless possibilities for creating a stimulating environment that also gives your home a unique look.
It's important to remember that cats need to:
mark their territory

have places to hide

keep an eye on surroundings from up high, where they will feel safe and can escape stressful situations
To let them mark their territory, there's nothing better than a scratching post that's high and stable enough to let them stretch. It should also be located at the entrance of a room or doorway.
When they want to hide, cats seek out small spaces like cardboard boxes, which you can get at pet stores and many other shops.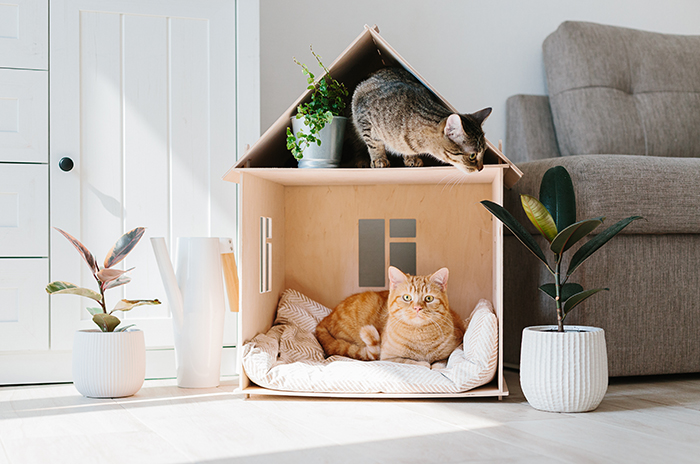 To help your cat take refuge high up, why not install structures on your walls or even a shelving unit?
For tips, visit the Educator feline behaviour site. To see what's available, visit the websites of Quebec manufacturers Arbrasha and HUVE Collection. Want to offer your cats a whole new world of fun? Check out these crazy ideas.
---
Are you passionate about real estate? Subscribe to the Centris.ca newsletter now.
See also:
Let your imagination run wild with custom furniture