November 10, 2020
Creating a Cozy Living Room
The living room is a central room in a home, whether you're living in a house, a chalet, an apartment or a condo. It's where we welcome guests for lively evenings or spend quiet time in front of the TV or with a good book.
If you're looking to optimize your home so that you can enjoy it more fully or to increase its resale value, making your living room even more welcoming is a decision that will pay off. How do you go about doing this? The choice of furniture is important, but it's not the only thing to consider.
Cushions
When it comes to ambiance, it's all about the cushions! Without going overboard, there should be a good amount of them and they should be soft. When arranging them, large, more functional cushions should sit alongside smaller decorative cushions, as this will add character to the room. The fabrics and colours chosen are also an integral part of creating a cozy atmosphere. Cushions made of woolly fabric in pale colours are ideal for fall and winter, adding both softness and warmth.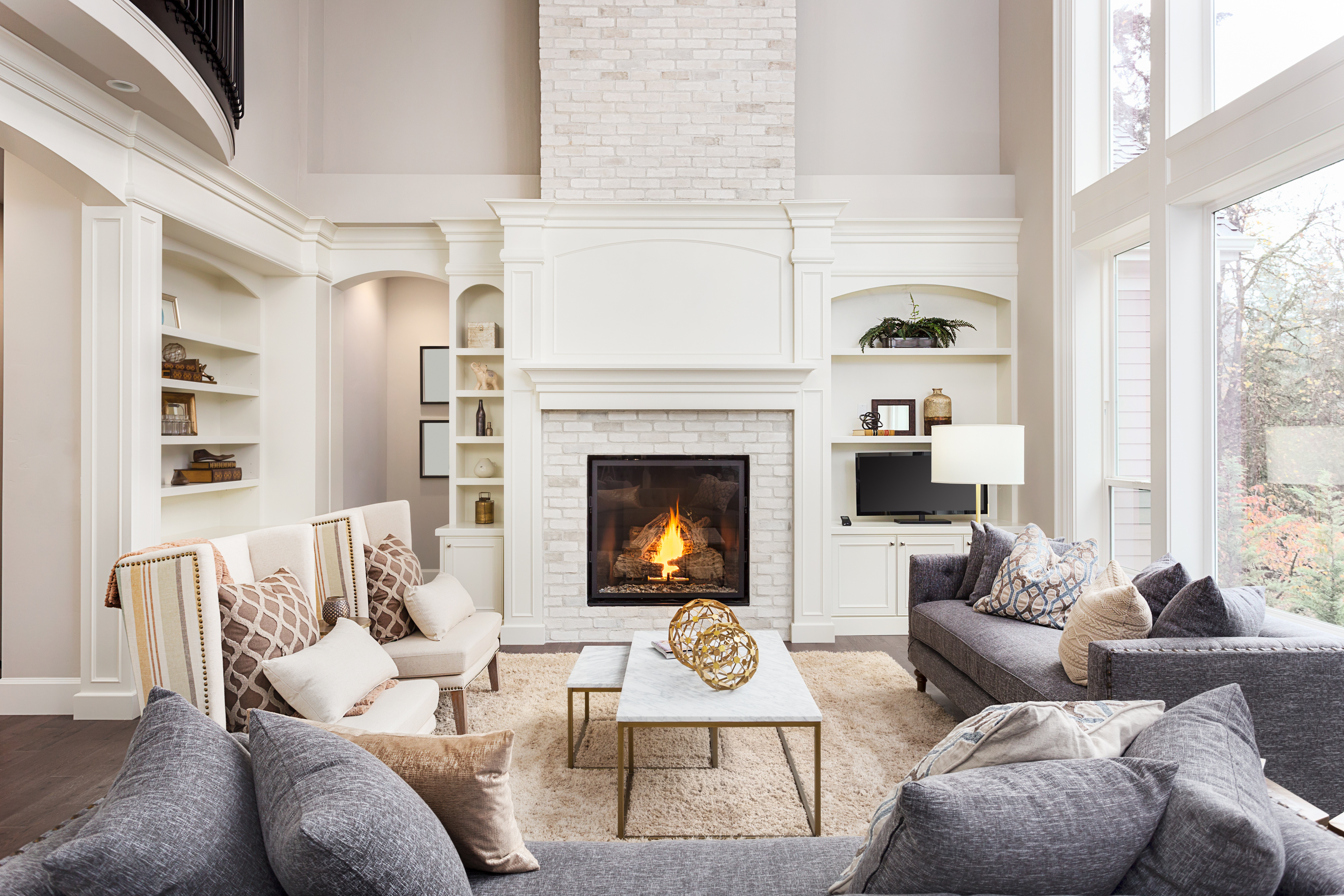 Throws
As pretty as they are practical, throws are a perfect decorative item for creating a warm living room. Whether it's for bundling up on cold evenings or simply placing them randomly on the sofa, throws definitely add a touch of style. By opting for colours and fabrics similar to the cushions, a uniformity will be created, adding to the enveloping character of the room. Wool and faux fur throws are popular choices.
A fireplace
Whether it's wood, propane or electric, the addition of a fireplace helps cement the warm appearance of a living room. Watching the flames dance and listening to the crackle, whether real or artificially created, is a calm and soothing activity. Buyers often look for a property that has a fireplace. The addition of this element will thus be a good argument when reselling.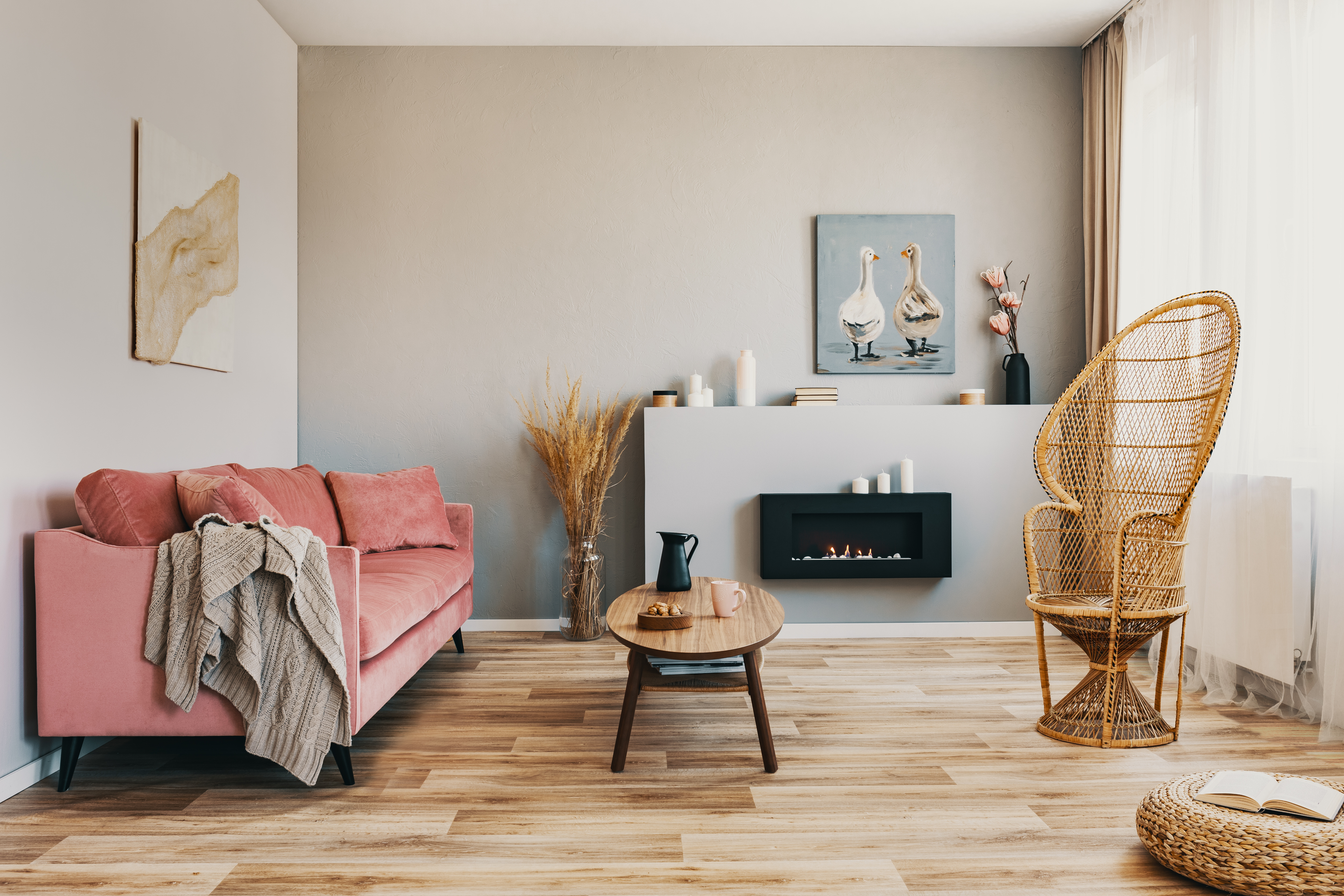 Lighting
For a cozy and relaxing atmosphere, having the right lighting is essential. A yellowish light instead of a pure white light will help create a look of intimacy and warmth. Placing a few candles on a coffee table or on the edge of a bay window is also an attractive option, as they are decorative during the day and practical in the evening. If children or animals have access to the room, LED candles are a safe alternative.
Carpet
Often overlooked, the floor also plays a role in the ambience of a room. Adding a rug helps create a cozy atmosphere, in addition to having the functional purpose of noise reduction. What's more, what could be nicer than sitting comfortably with cushions and throws on a nice soft rug in front of the fireplace, drinking a hot drink.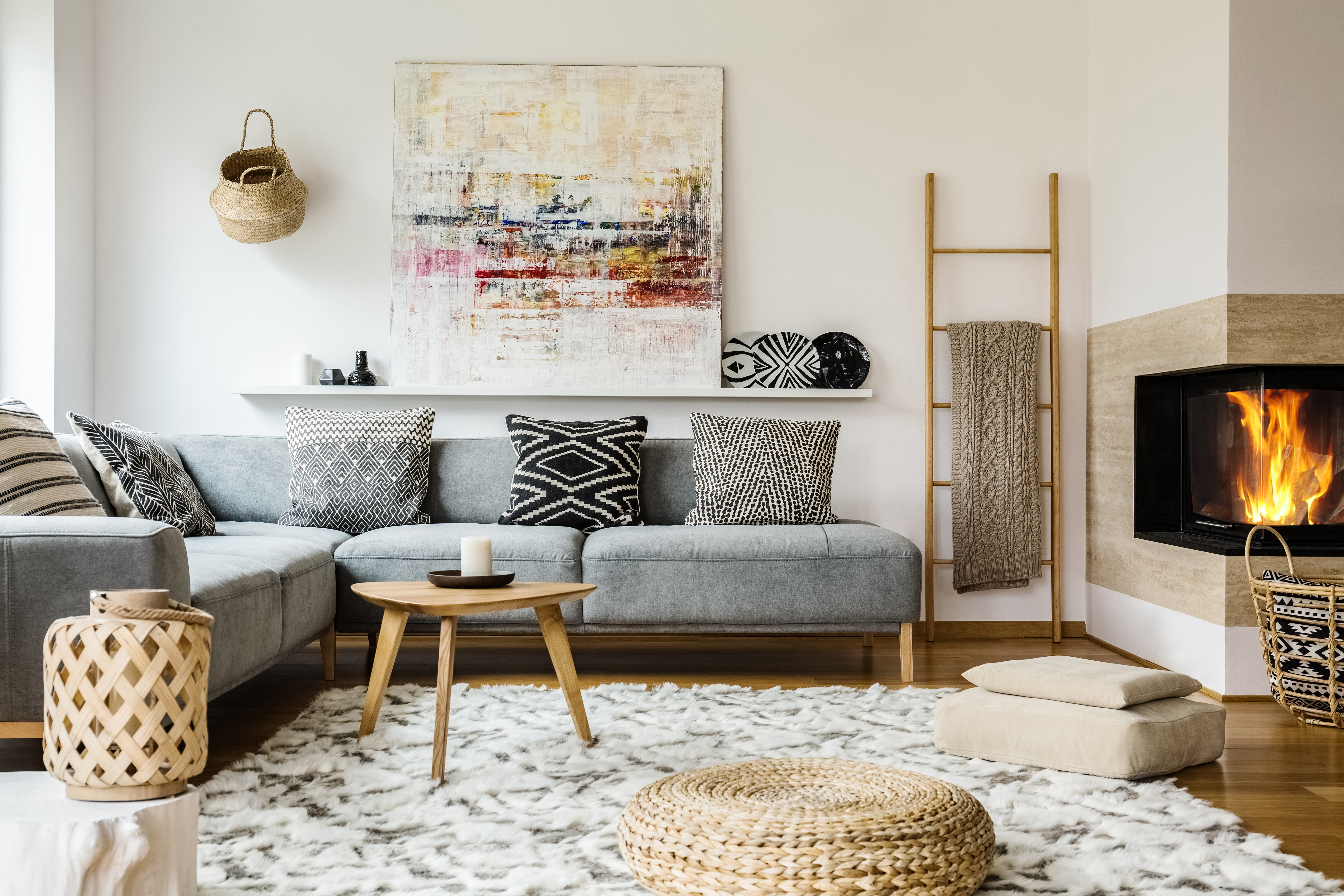 See also:
Choosing a Renovation Professional
How to Establish a Realistic Renovation Budget