July 30, 2019
Creating a Gallery Wall
Is there a wall in your house that needs sprucing up? Here are some ideas for a gallery wall.
1- Choose a theme
Choose your theme based on your wall – Does it lack colour? Does it look bland? Or maybe it's not lacking anything at all and you're simply looking for a place to display your beautiful travel memories. Possible themes can include black and white, a combination of photos and illustrations, or a dominant colour such as the blue of the sea or the sky that can be found on many of your photos. Be creative!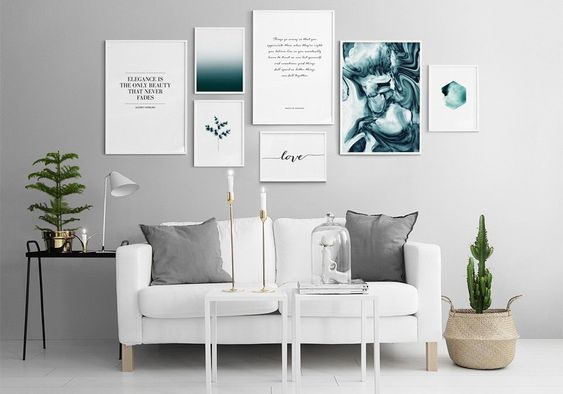 Source image : decoraiso.com
2- Select your photos
Once you've chosen a theme, it's time to select your photos. Don't think about the number of images right away, as you can refine your selection later. If you have a photo that does not fit with your theme but that you really want to include, try using a design software to modify its colours.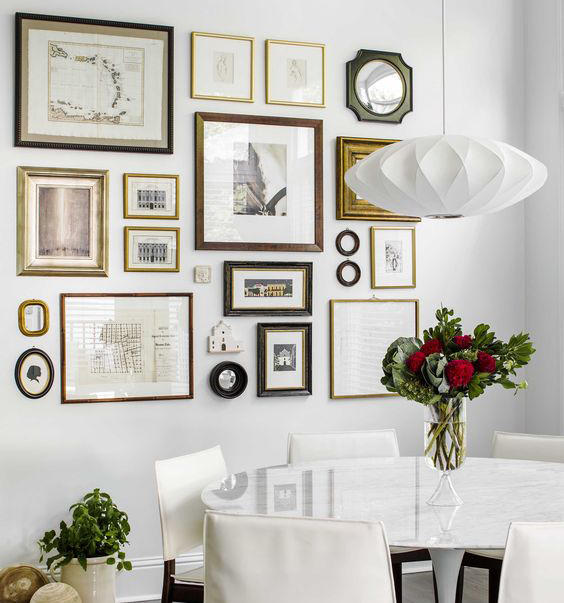 Source image : terracottadesignbuild.com
3- Create your gallery
Our preferred method is to cut out pieces of paper that are the same size as your frames and create an arrangement on the wall that gives your the results you're looking for.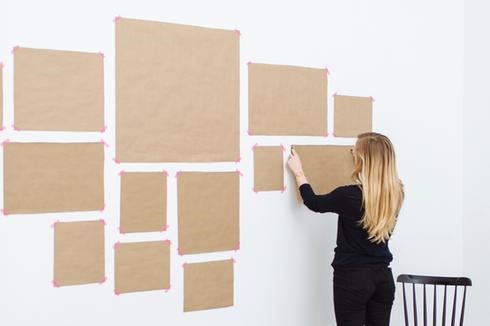 Source image : buzzfeed.com
4- Buy the frames
Whether they're new or recycled, be sure to select different sizes of frames. If you have colour images, try to find frames of the same colour. If you have black and white photos, have fun with the colours of the frames. If you have too many pictures, start eliminating.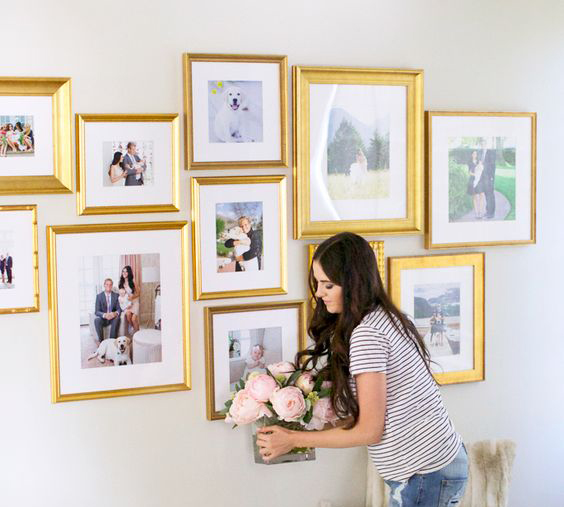 Source image : pinkpeonies.com
5- Change the size of your photos
The essence of a gallery wall is to have several different sizes of photos. You should therefore crop your pictures based on the frames you've selected.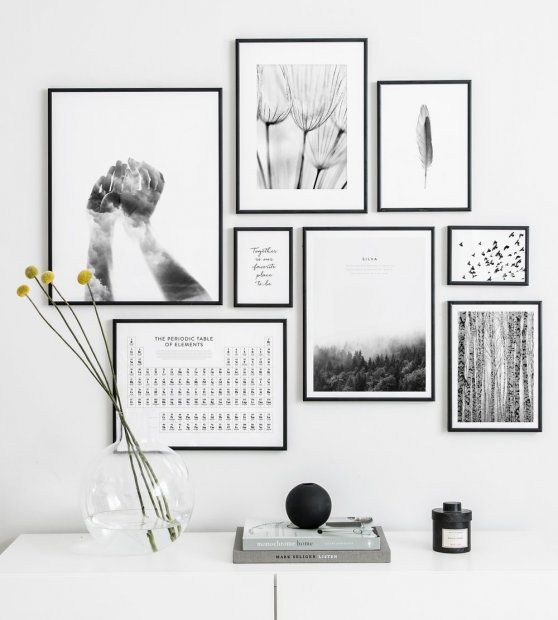 Source image : https://www.pinterest.ca/pin/264375440612835148/
6- Install your gallery
The final stage has finally arrived – put your photos into the frames and hang them on the wall!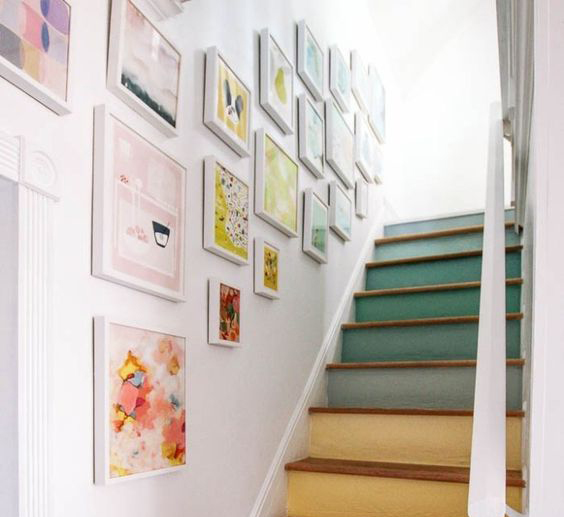 Source image : athomewithashley.com
See also :
15 Summer Palettes for Redecorating Your Home
Coordinating Your Drapery with Your Decor
5 Ways to Transform Your Ceiling