June 21, 2018
Creating an Attractive and Warm Interior
The charm of a warm and welcoming interior can be created with small touches – such as some extra cushions – or with bolder options, such as pastel tones and dim lights. Whatever you choose, it's hard to resist the timeless charm of an elegant and refined decor. Here are some tips to inspire you.
Opt for neutral colours
To make your house feel like a home, play with its colours. Opt for soft and soothing shades such as white, beige or grey. For a more Scandinavian style, choose more enveloping colours like anthracite grey or midnight blue. Or, add a sweet and joyful note by using pastel shades such as powder pink or almond green.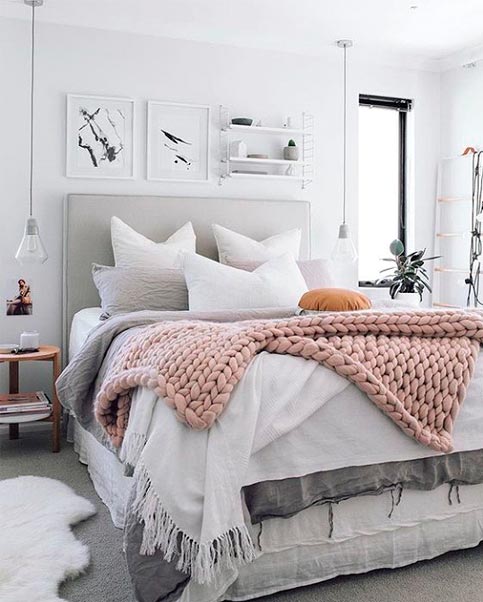 Source: https://www.pinterest.ca/source/instagram.com/
Choose "welcoming" materials
Want to warm up the atmosphere of your home? Nothing beats natural materials such as wood, cotton or wool for creating a warm and cozy environment. You can also use materials, such as natural fibers for carpets or velvet for curtains.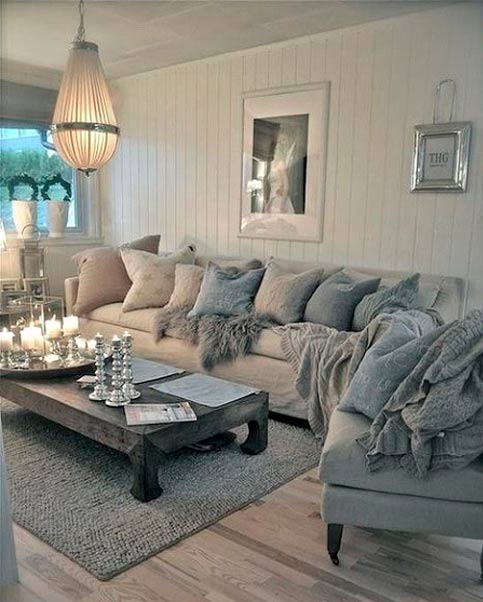 Source: https://www.pinterest.ca/source/bullesetbottillons.com/
Install dimming lights
Consider accent lamps or a floor lamp in order to light up each activity area, such as the eating area, reading nook or work space. Lamps offer cozy lighting while providing interesting shadow effects. You can also integrate strings of lights or place candles throughout the house.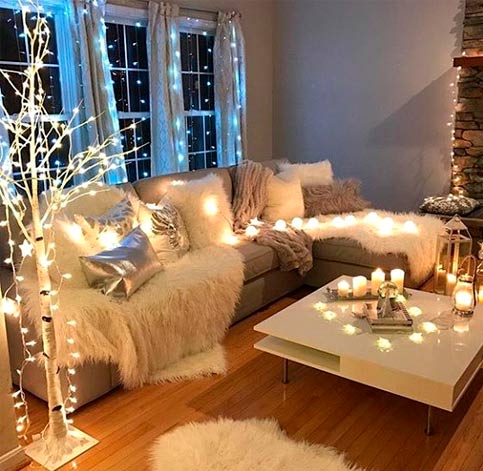 Source: https://www.pinterest.ca/tashgrant/
Highlight your fireplace
Whether you're in a condo in the city or a house out in the country, a fireplace is perfect for creating a warm interior. In fact, feel free to make the fireplace the centerpiece of your living room.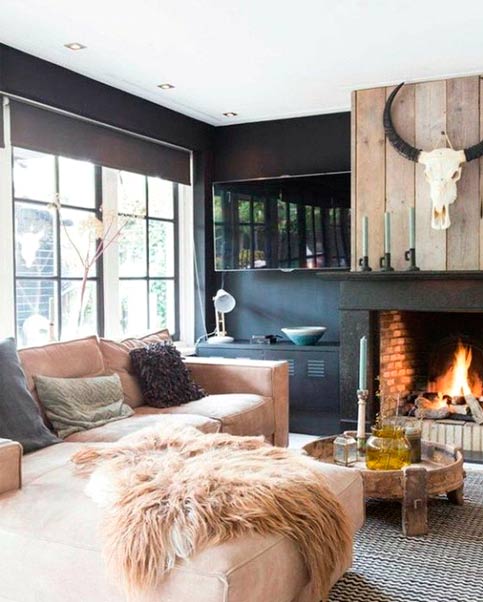 Source: https://www.pinterest.ca/archzinefr/
Don't forget the essentials
Find comfort items in every room in your home. These can include a fluffy wool carpet, additional cushions on the living room sofa, or oversized pillows on your bed. Thick curtains on windows and doors also provide a feeling of warmth. Finally, place some candles around that house that will make it feel even more homey and serene.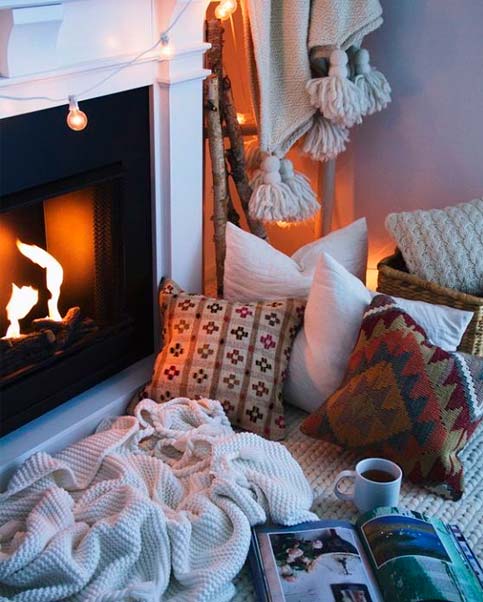 Source: https://www.pinterest.ca/marieclairefr/
Be sure to incorporate touches of warmth in every room, so that you enjoy the pleasure of being at home.
See also:
Interior Design Trends for 2018