September 4, 2018
Creating Privacy in an Open Living Space
If you live in a studio apartment or any other type of open living space where you only have one room, privacy becomes an issue. Having a way to section off your sleeping area from your living and dining areas becomes an important consideration. There are some excellent ways to do this, while still maintaining a stylish look.
Curtains
If the design of your space allows it, install a rod so that you can hang a curtain to separate your bedroom from the rest of your living space. Select decorative hangers and a stylish curtain that matches your decor. You can keep the curtain open to make the area appear spacious and close it when you want privacy. You could also open the curtain partially, just leaving room for entering and exiting, so the sleeping area looks more like an actual, separate bedroom.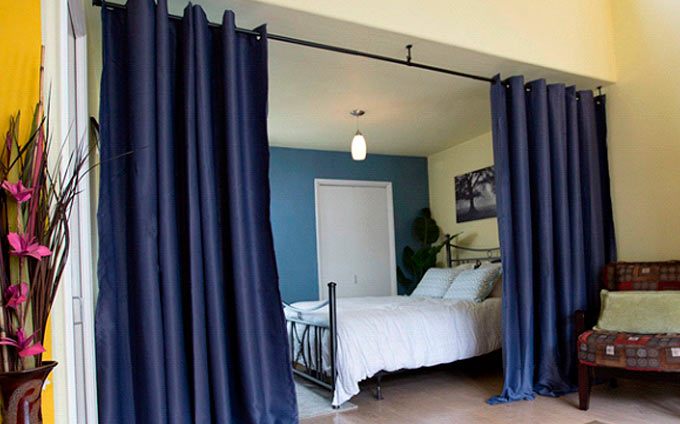 Source: https://www.pinterest.fr/pin/48061921027925057/
Bookcase or armoire
Another excellent way to divide your space is with furniture such as a tall, broad bookcase. Select a bookcase with a back panel for maximum privacy, or an open one to keep the area from feeling too claustrophobic. Place decorative items or baskets on the shelves to partially block the view from your living area to your bedroom. An armoire also works well as a separator.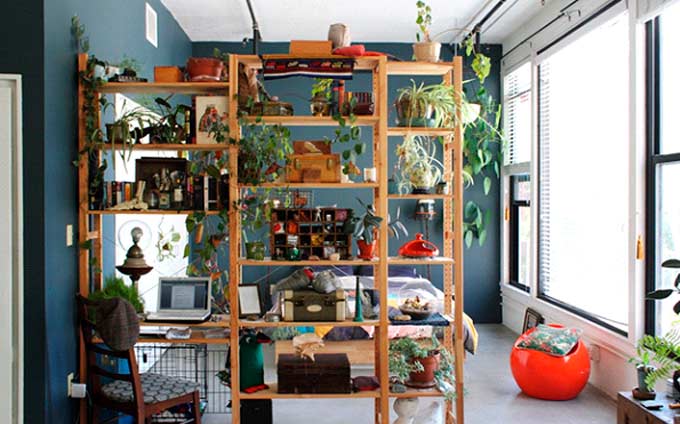 Source: https://www.pinterest.fr/pin/141019032054013962/
Room divider panels
A stylish way to separate your space and give you privacy is by using a room divider. You can use a small four-panel divider, a six-panel divider, or a large eight-panel one. They come in a variety of colours and designs such as Venetian wood slats, solid wood panels or stretched canvas. You can keep the divider folded during the day and then pull it open to give you privacy while asleep in bed at night.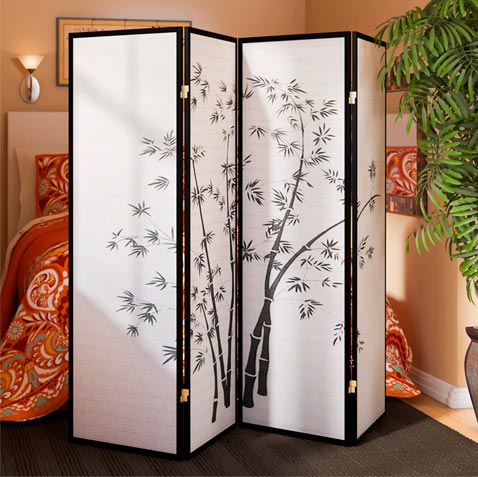 Source: https://www.pinterest.ca
Any divider that can be moved out of the way whenever you want makes a perfect choice for a small space. For a more structured look, a tall piece of furniture becomes an excellent option. With a little thought, you can always find an inexpensive way to create the privacy you need.
See also:
Solutions for a Small Bathroom