July 5, 2021
Curtains or blinds: How to make the right choice
Like paint colours, window treatments are a central part of decorating your home or apartment. What should you use—curtains or blinds?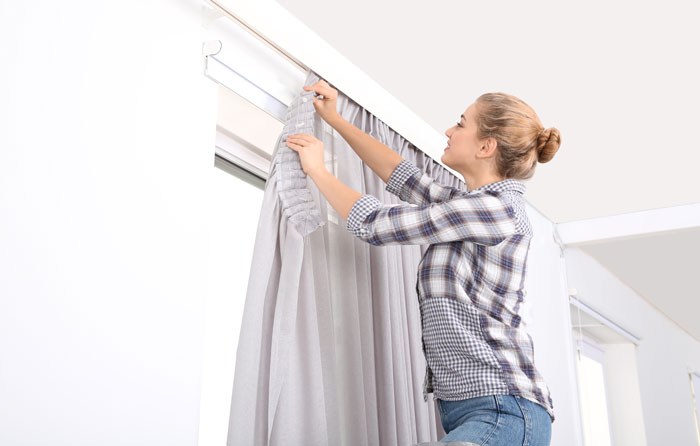 Choosing between curtains and blinds will depend on the room's decor, brightness, type and use, as well as your budget.
Here is a quick guide to provide you with more information on the subject and help you make the right choice.
What is the difference between curtains and blinds?
Curtains are essentially pieces of fabric attached to a horizontal bar. Depending on the fabric used, curtains may be opaque or transparent to varying degrees. When installing curtains, two different fabrics can be used: the first to completely block out the light and the second to let light in while ensuring that no one can see into the house.
When it comes to blinds, there are several different types: boat blinds (folded fabric), venetian blinds (horizontal slats), vertical blinds (vertical slats) and roller blinds (which can be unrolled by pulling on them).
Generally, curtains allow you to block out all light, while blinds are less opaque and let you vary the intensity of the light.
Decor
Window treatment choices can vary greatly depending on the style of the room and the colour of the walls.
Do you need to add warmth to a room? Curtains usually create a warmer atmosphere.
Looking for a cleaner, more modern look? Blinds may be a better fit.
Another thing to consider is that curtains come in all colours and textures, which makes them very versatile. In other words, you'll probably be able to find curtains that perfectly match your decor.
Brightness
If your room is dark, blinds can help bring in more light. Choosing the right colour can brighten up the room.
Another advantage of venetian or vertical blinds is that you can adjust the tilt of the slats and the brightness of the room based on the time of day.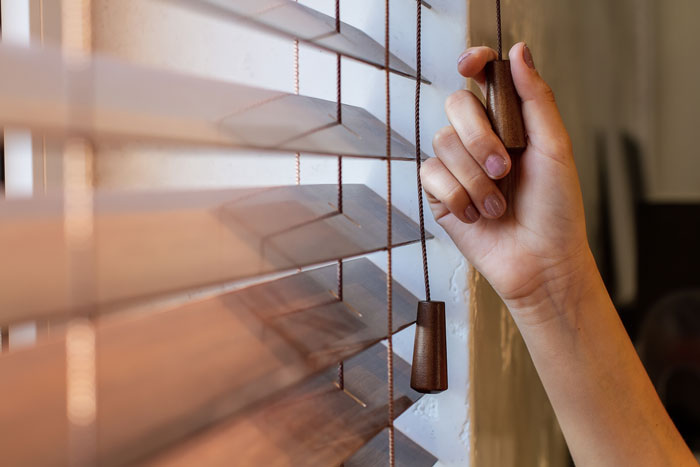 Type of room
If you are looking for a window treatment for a bathroom window, you'll probably make a different choice than you would for a living room window.
It is best to install blinds in a bathroom because of the humidity. They are easy to clean.
Curtains aren't a good idea in the kitchen either, because they will quickly become covered in cooking residue.
Looking for a window treatment for a small room? Blinds will take up less space and won't overpower the decor.
For a bedroom, on the other hand, curtains are a good option since they help keep the light out, so nights last longer!
Budget
As you may have suspected, your choice between curtains and blinds may come down to budget. Inexpensive blinds are easy to find. This can be the case for curtains as well, but it is important to keep in mind the cost of rods (poles).
You can find curtains and blinds for all budgets—expect to be amazed by the wide range of prices and possibilities!
---
See also:
Changing the Windows in Your Home: Make an Eco-Friendly Choice
How to make your rooms brighter