August 7, 2017
Decorating Trends: 10 Great Items to Discover!
To make your rooms look like those you see in home decorating magazines, try using one or more of these trendy items.
1. Glass doors
Whether they're used as a partition or as a decorative element, glass doors are a charming, stylish and elegant way to separate rooms. Their structure can be made of wood or metal and the glass can be clear or glazed. Glass walls help to create an open environment and allow you to define different spaces without obstructing the light. With its faux loft look, they add a contemporary touch and a lot of character to your rooms.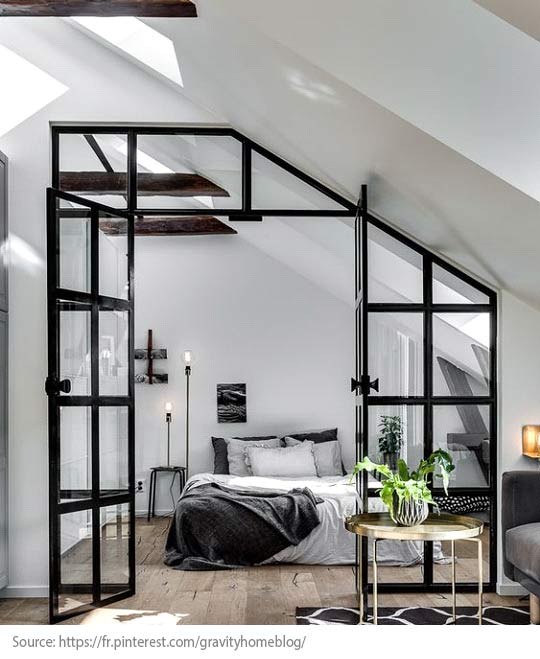 2. A suspended chair
Either indoors or out, a suspended armchair can be hung almost anywhere in your home. You can hang it directly from the ceiling or choose a model that comes with a base. They are ideal for reading or daydreaming, and they come in a variety of different colours and materials, such as rattan, acrylic, canvas or wrought iron.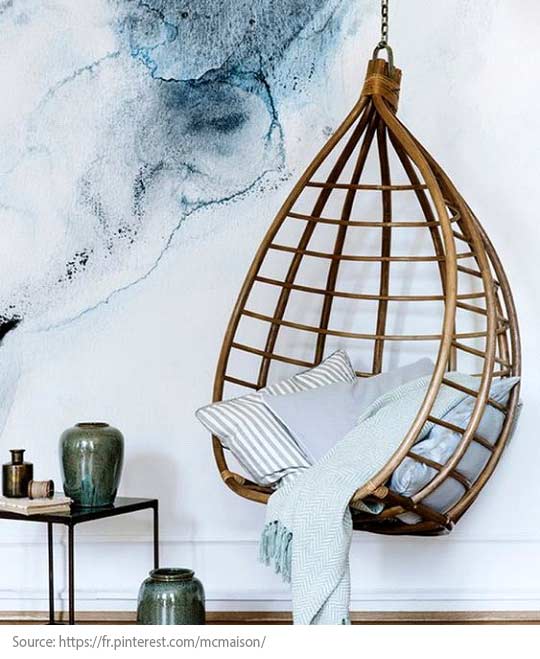 3. A graphic carpet
With their interesting patterns, textures and colours, graphic carpets will enhance and decorate the floor of any room. Easy to lay, they give free rein to your creativity. They can be placed in a bedroom, a living room or an office – wherever you choose, it is sure to create a warm and welcoming space. Have fun using multiple carpets with different geometric patterns.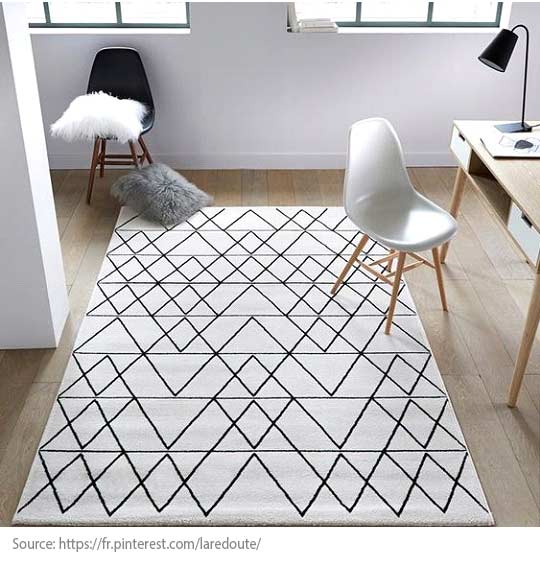 4. A ladder
If you're looking to create a loft or country style, a ladder can be transformed as you wish: it can hold plants, books or assorted knick-knacks. It can be used to hang clothes in a bedroom or as a place to store towels in a bathroom. An old-fashioned ladder will add a touch of charm and originality to every room in the house.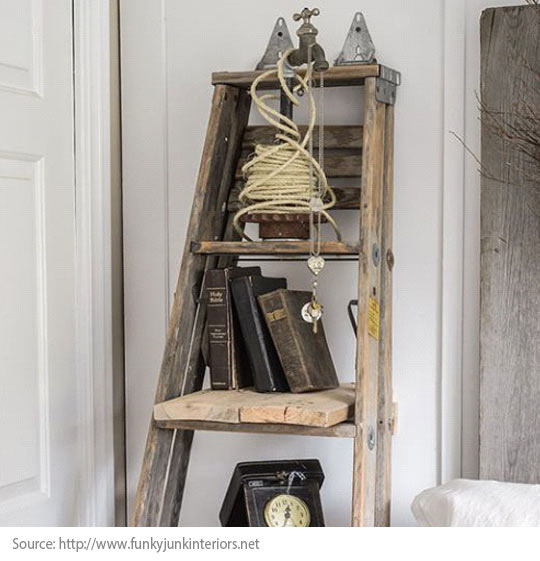 5. Subway tiles
Parisian-style subway tiles can be installed virtually anywhere. Do not hesitate to use them in the kitchen, the bathroom or even in the living room. They provide a striking, original effect in white, black or colour. Ideally, they should be paired with paint or another type of tile to avoid "overdoing" it. In any room of your house, they will provide an elegant, classic or retro look.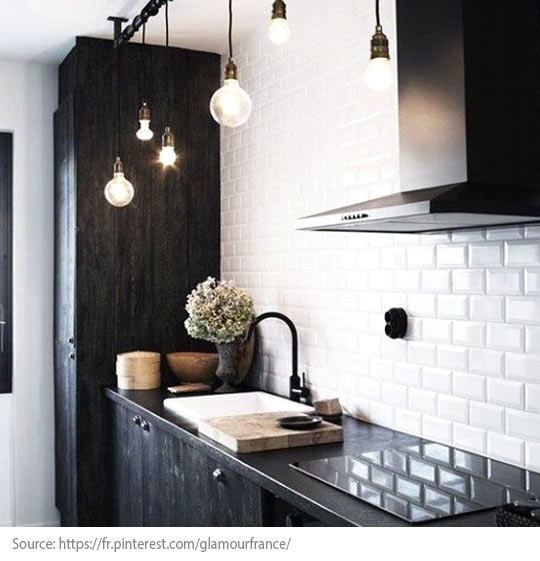 6. A tree branch
Have you ever considered finding a good size tree branch and hanging it in your home? This has become a trendy yet simple decorative item that can be used as a place to hang clothes, a lamp or picture frames. With the help of a simple rope or wire, you can be inspired by nature and create a simple yet stylish decorative item.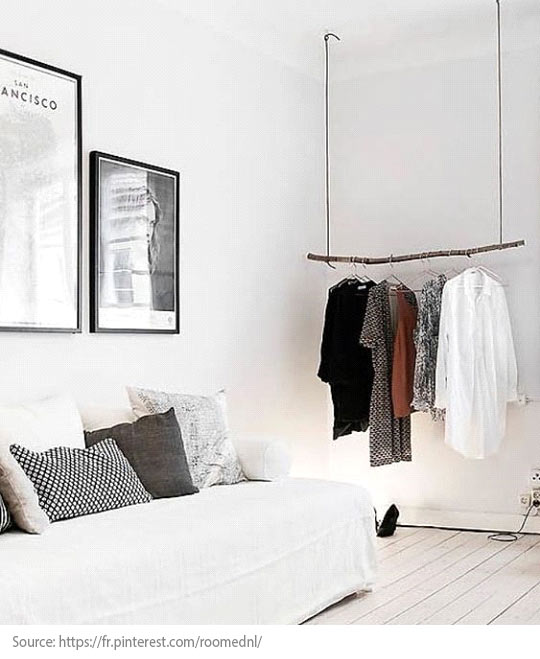 7. Lightbulbs
Throughout the house, light bulbs brighten a work surface, a bed, a desk or even a bathtub. Choose to hang a single bulb or use several bulbs to create an interesting, unique and airy style.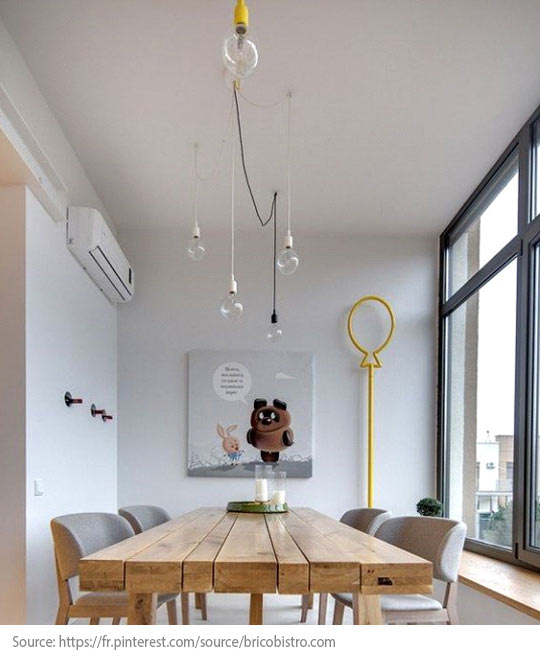 8. Plants
The phenomenon of using plants as decorative elements is everywhere, and they are taking over our interiors! Whether they're used in small doses or as part of an "urban jungle", don't be afraid to play with different colours, heights and species. Why not create a plant bar, hang them creatively on your walls or put them on pedestals. The trend is to have an interior garden space where you can relax and be close to nature.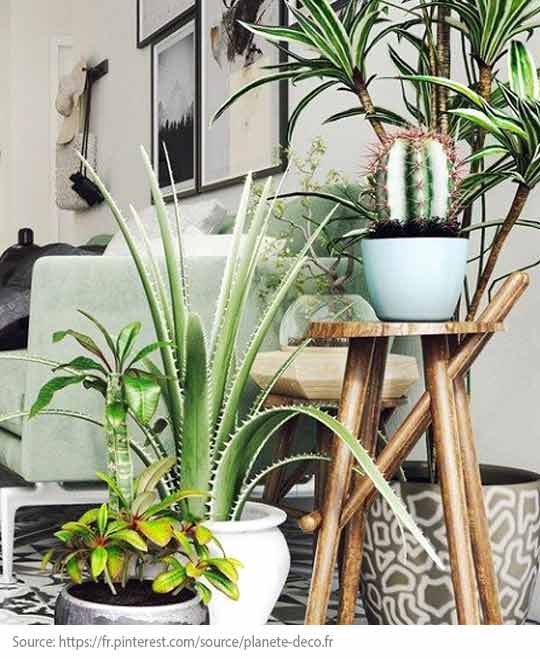 9. A blackboard
A blackboard, whether it's small or large, is an invitation for creativity and expression. It can be installed in a kitchen for jotting down dinner ideas, in a child's bedroom as a creative outlet or as temporary artwork in the living room. You can choose from multiple sizes and different shades of black gray, and they also come in paint or wallpaper format.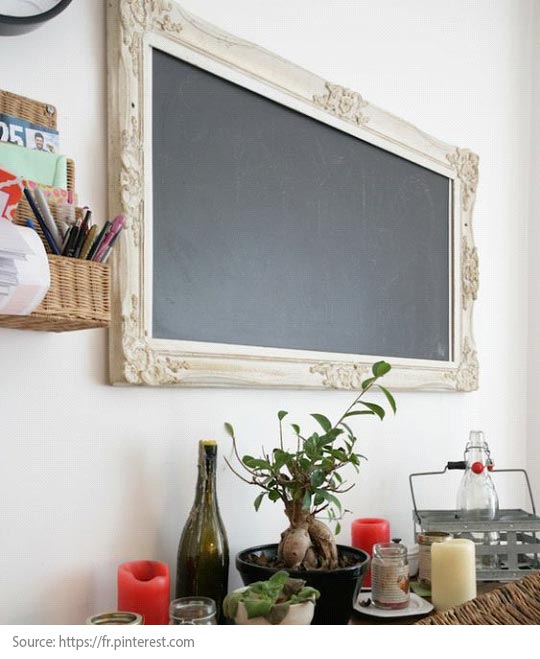 10. A wooden pallet
A wooden pallet can be used anywhere as a coffee table. Simply paint it any colour you choose, fix it up and adapt it to a style that suits your needs. Think of it as a trendy recycled item that is a good choice for the environment, as well as your wallet.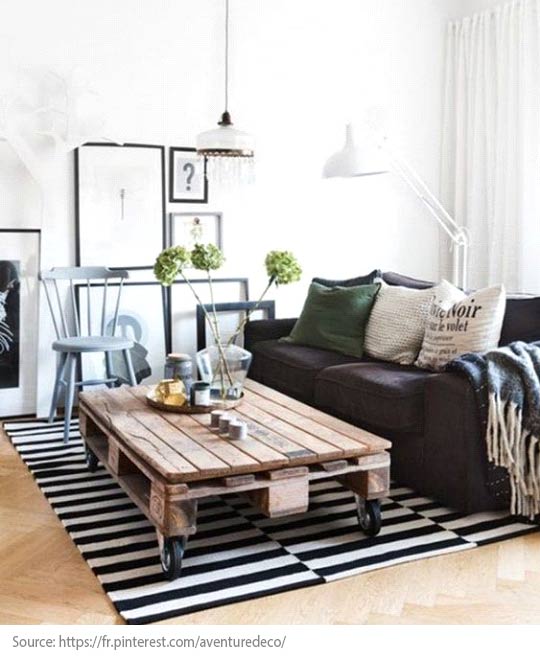 Impress your guests and integrate original design ideas into your home by trying one or more of these items!
See also:
5 Decorating Rules that can Easily be Broken