May 1, 2020
Depersonalizing Your Home to Sell It
The key to selling your home quickly is to make sure that potential buyers can imagine themselves living there. Because you don't know these people and their tastes, it's important to create a simple and refined decor.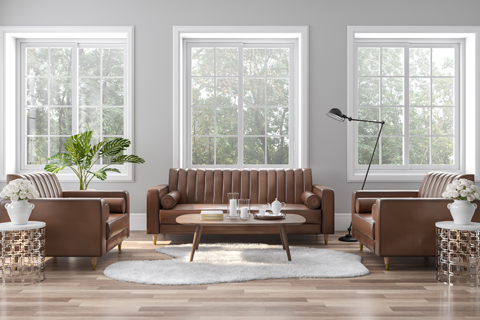 By depersonalizing your home, you will leave it up to potential buyers to visualize how they will decorate it and make it their own. There are three main steps you should follow:
Declutter
Above all, a clean house will highlight the available space and leave room for imagination. Remove everything that is superfluous, such as old decorations you no longer like or magazines you don't read.
If you don't want to get rid of certain items, simply put them away in the basement or rent a storage space for them. Out-of-season clothing, for example, should not remain in the front hall closet and non-essential furniture should be stored. Small appliances like the coffee maker or toaster should be hidden away during visits, as they make the kitchen appear smaller.
Depersonalize
The next step is to neutralize the decor. To make people feel comfortable visiting your home, they shouldn't feel like they are disturbing your privacy. Put away family photos, toys, paperwork, as well as cleaning and hygiene products.
Try to minimize the home's decorative elements, although you can leave some simple knick-knacks and plants.
Refresh
Refreshing your property can take many forms, but the idea is to make your rooms look like new. A good cleaning is therefore in order. The result will be a pleasant scent in the air, which you can accentuate with scented candles.
If your walls are either faded or too bright, it is recommended that you paint them with light colours, such as pale blue, to create an impression of grandeur.
Finally, look at the home objectively to notice the small details that need to be corrected: plug any holes, fix doors that don't close properly, replace lightbulbs that have burnt out in order to improve lighting, etc. These small repairs don't require much effort and make a big difference in the overall appreciation of a home.
Using these tips will help make your home more attractive to potential buyers.
See also:
Partnering with a broker to sell a property during COVID-19
Technology tools used during the sale of a property
Successful Home Staging in 5 Easy Steps