September 17, 2019
DIY Decorations for Your Yard
No matter the size of your yard, it's always possible to make it look great by adding some homemade decorations. For this fall, focus on comfort, utility and beauty with these DIY projects.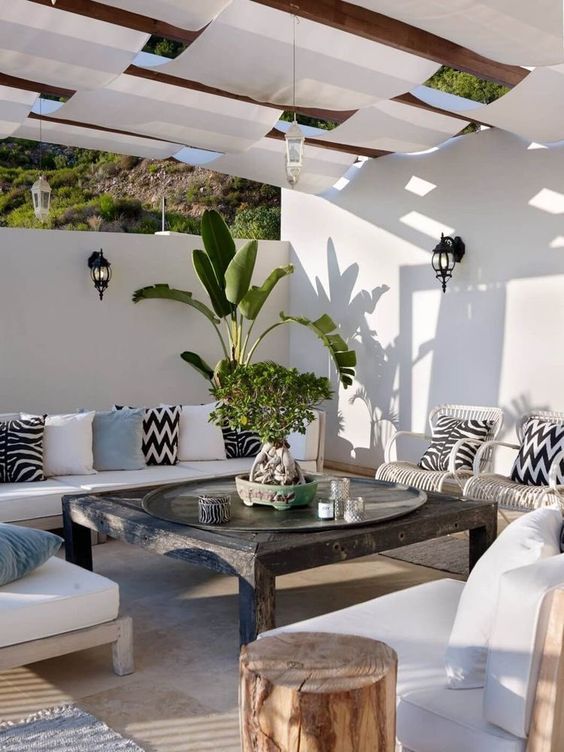 Source : https://www.pinterest.ca/pin/29203097571439167/
Greenery – with a touch of originality
A green wall is a good way to brighten up your outdoor space. When summer is over, choose plants that are resistant to the cold, such as holly, and bring the most fragile ones indoors. In hot weather, you can also bring in an additional touch of nature by making a vertical vegetable garden with cans. If you have an old birdcage or cement blocks, reuse them for flowers. Finally, a trellis made of branches and string is ideal for climbing plants.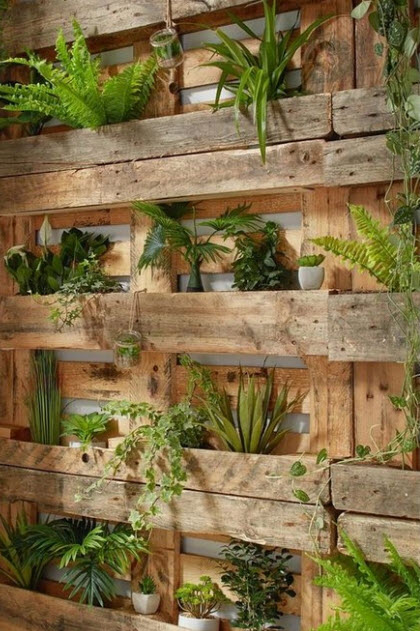 Source : https://www.pinterest.ca/pin/726768458599975296/
Furniture and storage
Simple patio furniture, such as a small bar or garden station, can be built with some recycled wood planks or unused materials that are left over from previous renovation projects. For storage, wooden boxes can be used as shelves.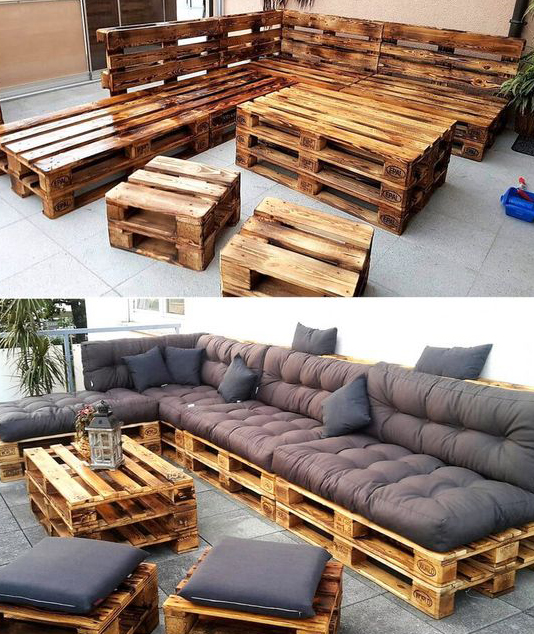 Source: https://www.pinterest.ca/pin/540220917799186086/?nic=1
How about a hanging swing?
Hang a hammock, a porch swing or even a swinging bed to create a welcoming and cozy corner. Add your old cushions and unused blankets to wrap yourself in during chilly weather. Even if they're mismatched, they're no less charming.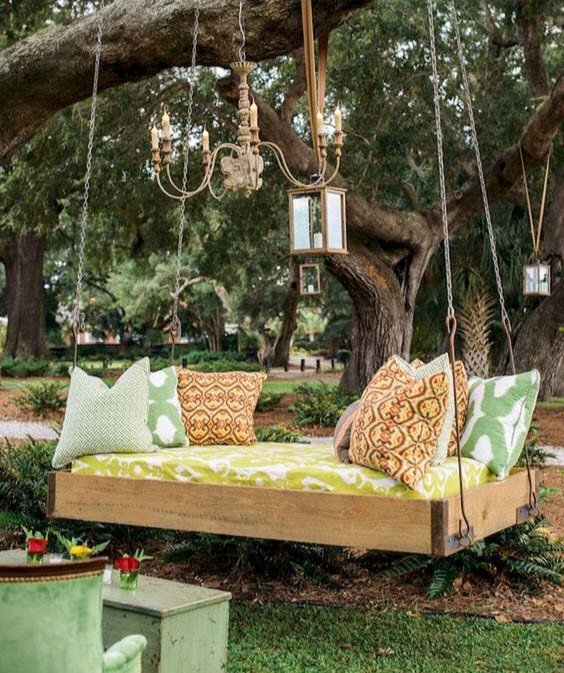 Source : https://www.pinterest.ca/pin/692498880186351848/?nic=1
Rope footrests
If you have some old tires lying around, simply buy some thick rope and make a nice footrest or seat.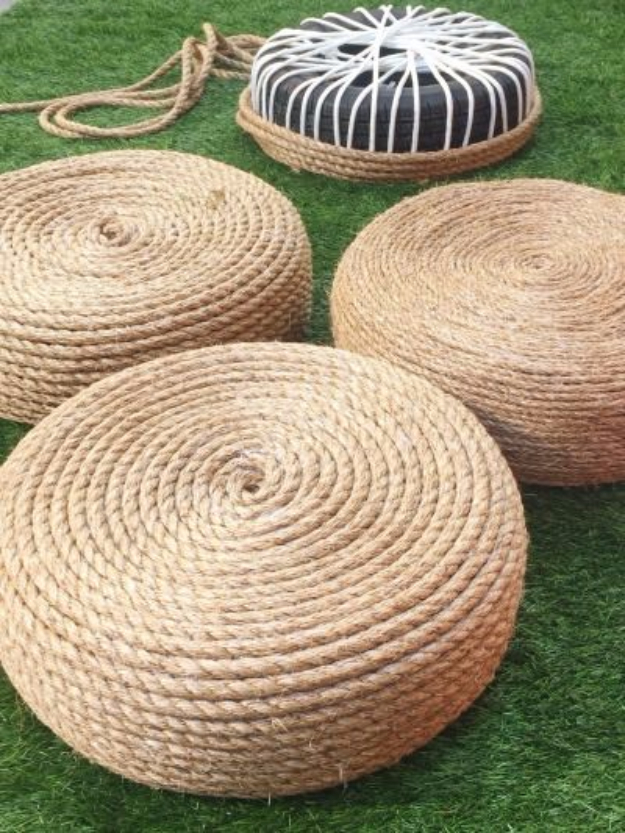 Source : https://www.pinterest.ca/pin/546202261039518042/
A retractable fabric pergola
A pergola is an elegant addition to any backyard. However, people often assume that installing a pergola is expensive or complicated. Nothing could be further from the truth! You can make a retractable fabric top for your pergola by using a canvas, two rigid cables and some sewing skills.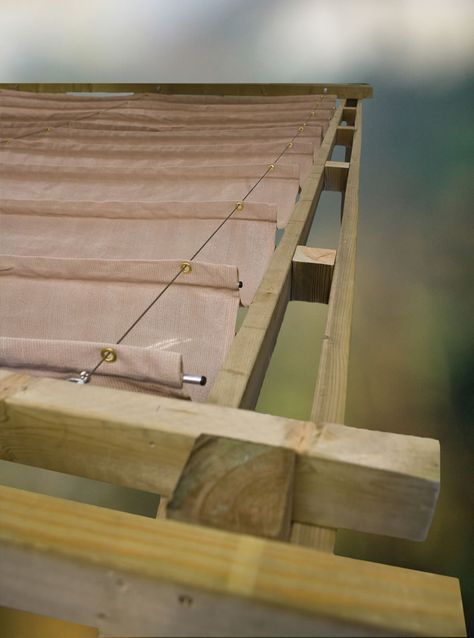 Source : https://www.pinterest.ca/pin/404549979027769892/?nic=1
Cozy lighting
Whether you prefer subdued lighting, festive lighting or string lighting, be sure to incorporate your ideas when creating your backyard oasis. Customize your lighting with garlands of bulbs or mason jars containing a flameless candle. In these pots, put oak acorns or marbles or just a myriad of small lights.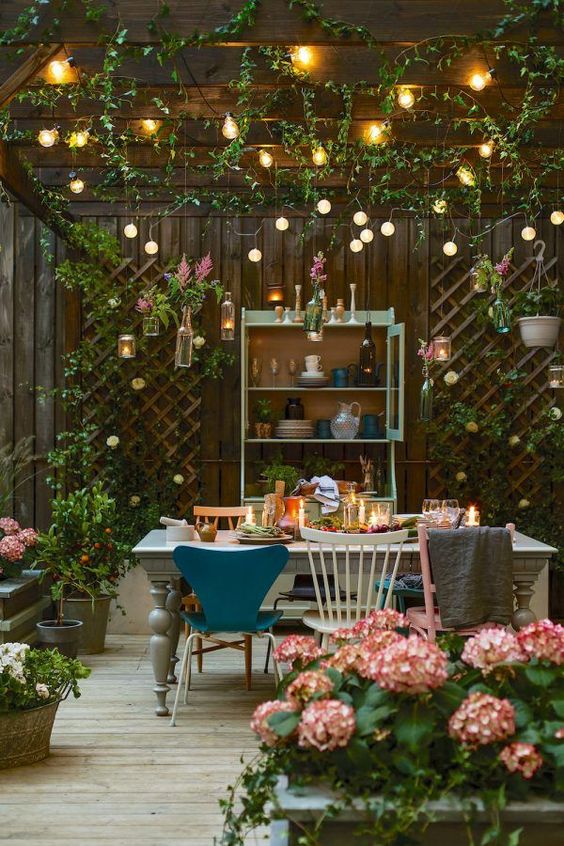 Source : https://www.pinterest.ca/pin/574771971190308516/
Add some "seasoning"!
Depending on the season, add some spice to your decor by modifying a few accessories. For example, this fall make garlands out of leaves, paint some pumpkins, or make sunflower balls with fabric flowers and a styrofoam ball.
Whatever style you choose, enhancing the look of your outdoor space is always a winning idea.
See also:
Recycle Furniture and Other Items for a Unique Style!
Extend the Summer by Adding a Solarium!
The Hygge Trend: Comfort in Your Decor