October 23, 2017
Don't Scare Away Potential Buyers on Halloween
Decorating a home for Halloween is one of the pleasures of fall many homeowners look forward to as the seasons begin to change. But how do you decorate for Halloween when you have your home up for sale? Do you go all out and double-down on the freaky factor or do you avoid Hallow's Eve decorating all together?
Fortunately, you don't have to forego Halloween decorating if you are willing to be creative in your approach to indoor and outdoor festive decor. Try a few of the following tips to ensure your real estate listing looks appropriate for the Halloween season, but isn't so spooky you'll scare off potential buyers.
1. Pumpkin Pizzazz
Consider decorating the exterior of your home with a variety of pumpkins and gourds in a multitude of colours and sizes. Carve one or two pumpkins for the Halloween season, but leave the rest in their natural state. If you want to take this pumpkin pizzazz decorating a step further, think about spray painting your pumpkins and gourds in a colour theme to match your home's exterior. Be sure to choose a waterproof spray paint so you don't end up with a colourful mess all over your home's exterior stairs or front porch.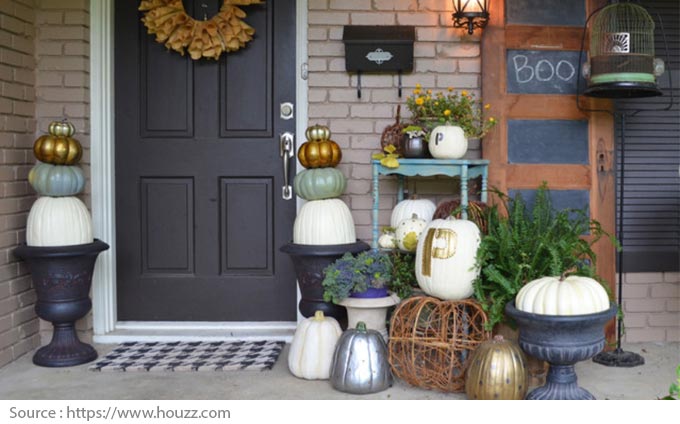 2. Have a Hay Day
Adding hay and scarecrows to your home's outdoor spaces is another excellent way to bring a fun and festive feeling to your real estate listing. Combine hay bales, pumpkins, cute and cuddly creatures, and one or two scarecrows. Not all scarecrows need to be frightening. Make sure your hay day theme has an overall friendly vibe instead of a freaky and frightening feeling.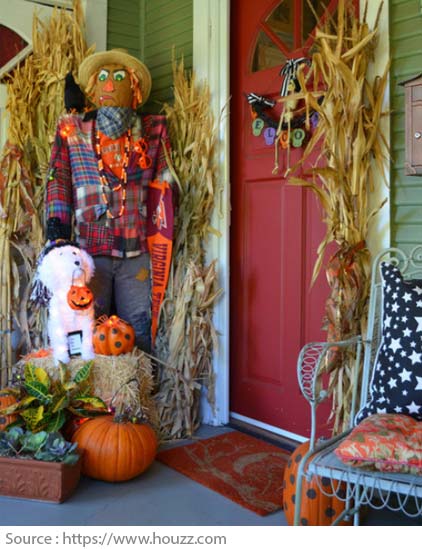 3. Candelabra Glamour
Candles are another 'hot' way to add style to your home's interior without adding menacing mementos to your decor. Think about adding cute candles with monogrammed letters to spell out words like 'boo' or 'happy Halloween'. Arrange candles on your mantle, windowsills (draws buyers' attention to your home's windows!), or even along staircases. Be sure candles are never lit during open houses to avoid any accidents.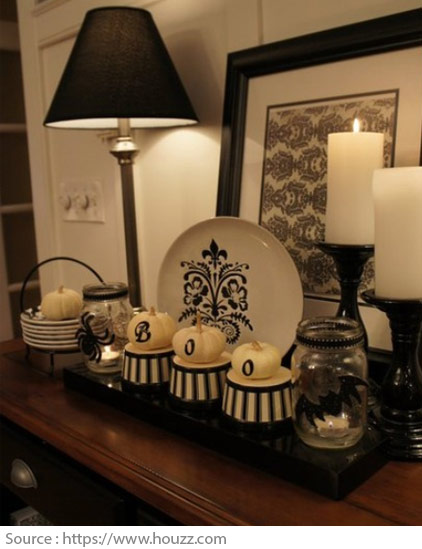 4. Colour Explosion
Colour is yet another fabulous way to showcase your Halloween spirit without going over the top with petrifying paraphernalia. Try decorating your dining room or kitchen table in colours of the season. Anything that evokes a feeling of autumn is a safe bet. Oranges, yellows, reds, and browns all look great when layered over a tablecloth.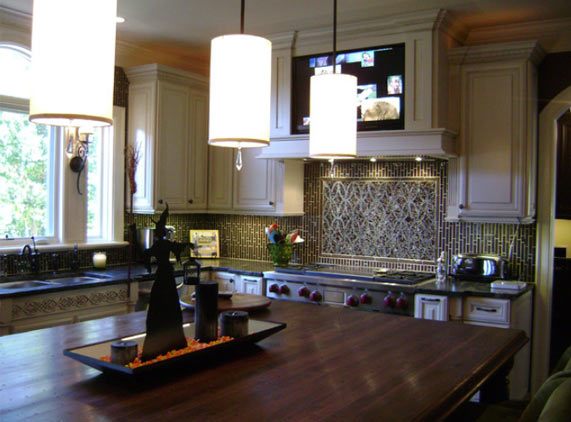 These are just four of many ways you can decorate your real estate listing for Halloween without having potential buyers let out blood-curdling screams as they encounter your home decor. Festive is fine, but foreboding and frightening are definitely not the way to go if you want to leave buyers with an overall positive feeling after touring your home.
See also:
Minimalist or Maximalist: Which Style to Choose?
Decorating Trends: 10 Great Items to Discover!