April 20, 2017
Essentials of a Well-Thought-Out Baby's Room
If you would like your newborn's room to be welcoming and appropriate for the first few months of his or her life, you must take certain aspects into account. Let's review some of them.
Colour
It's important to choose a room colour with a calming effect to encourage sleep and relaxation. Pastel shades are particularly soothing. Even if your infant will have difficulty distinguishing all the colours of the rainbow for the first few months and not reach an adult's level of vision for some years, your baby will still benefit from a stimulating environment, as it will contribute to their development. When choosing furniture, bedding, accessories and curtains, keep in mind that contrasting shapes and patterns as well as matte and glossy finishes offer endless attractive possibilities for your toddler.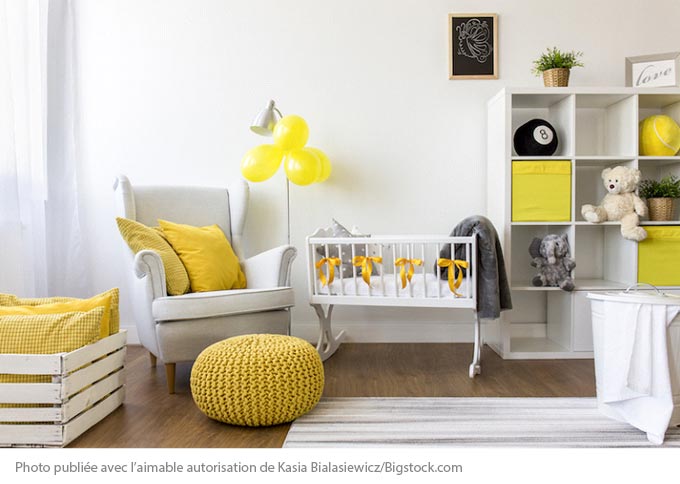 Changing Table
Obviously, this is a must. Opt for an ergonomic design that offers plenty of storage (for clean diapers, wipes, creams and ointments, towels and washcloths, soiled diaper bin, etc.). If possible, try it in the store to make sure it suits you and is a comfortable height. Nothing is more tiresome than constantly bending over the table to change baby diapers, or changing diapers at arm's length. If space permits, install the change table near the closet to make it easier to travel back and forth, without constantly having to carry your baby in your arms between the changing table and the closet to choose pajamas.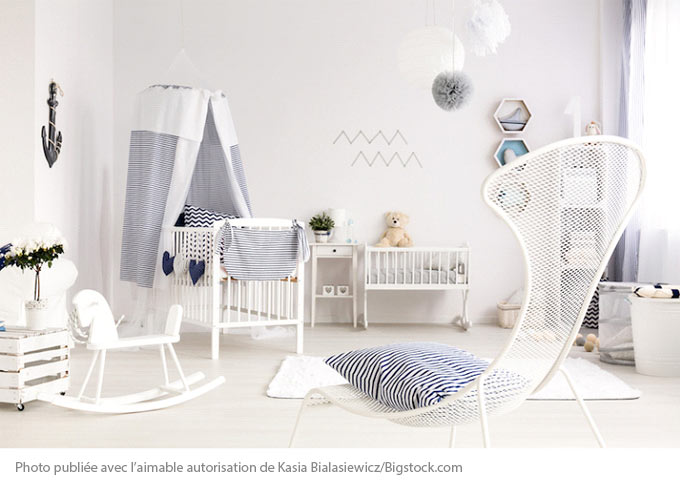 Comfortable Chair
The nights have never been so short. Choose a padded chair equipped with armrests that allow you to feed or rock your child in a comfortable position. Place it near the crib so you don't have to move around in the dark when putting your baby back to bed after a 3 a.m. feeding.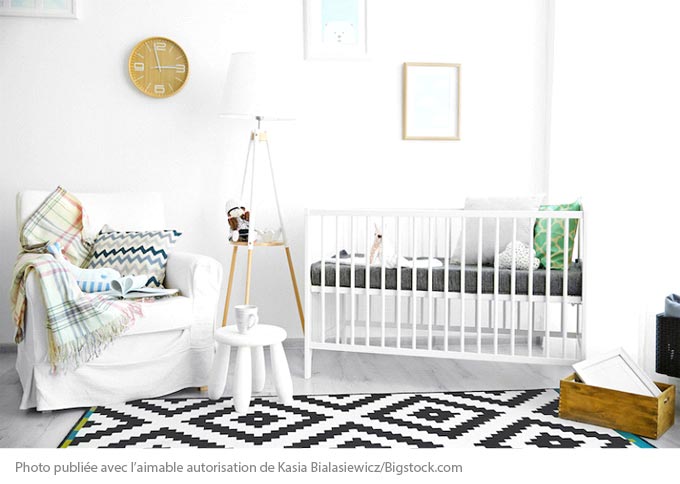 Fun Space
Your toddler's room needs a space to play and discover. A textured blanket and cushion placed on the floor will do the trick, or even a small tent.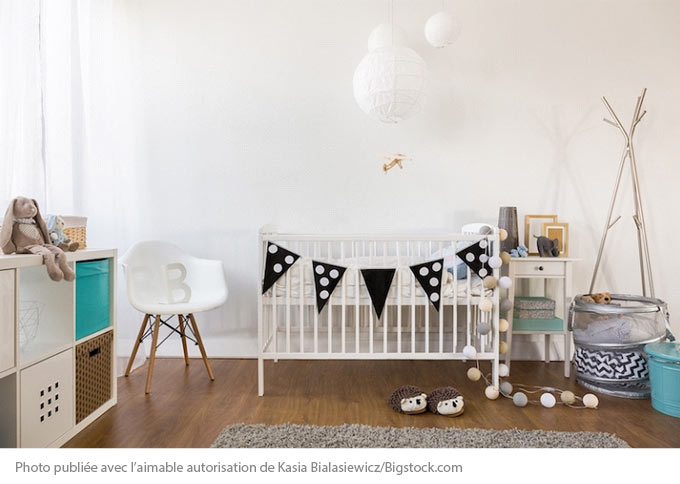 Essentials
Hang a coloured mobile above the crib, or a mirror near the changing table to catch the baby's eye. Babies love a fluffy blanket in the crib. A plush rug near the crib will come in handy.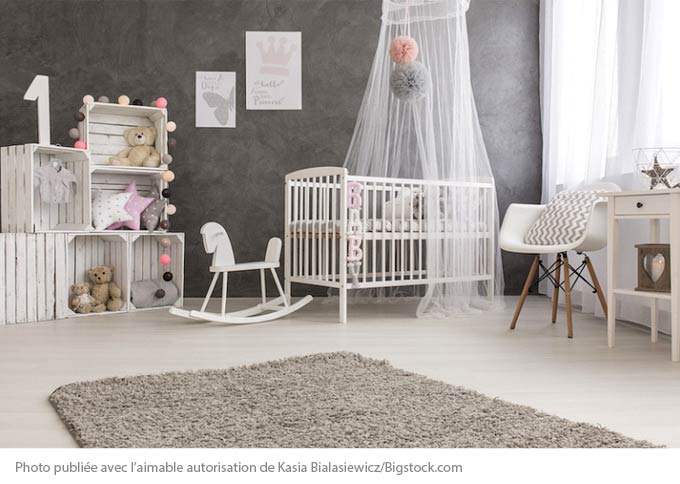 See also:
Decorating and Kids: Make the Right Choices