February 18, 2020
Gain Maximum Enjoyment From Your Chalet
Many people choose to own a chalet to get away from the hustle and bustle of the city, to relax by the water and to enjoy the great outdoors. But how can you get the most out of owning a chalet?
To fully enjoy your chalet getaways, it's best to leave early ... or late! Many people drive back to the city at the end of the weekend, so why not let the heavy traffic pass so that you save yourself the stress and frustration.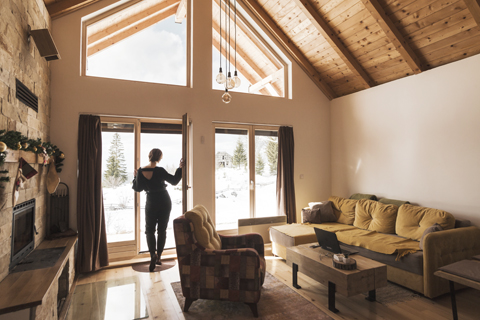 To avoid lugging your belongings back and forth, visit discount stores and stock up on the essentials for your chalet. It's easier to have (almost) everything at hand in your second home. Dish towels, sheets, kitchen utensils, kleenex, dishes, spices and cookware can stay at the chalet. If you have any comfortable clothing that you don't wear often in the city, leave them at the cottage as they can be perfect for a quiet, relaxing weekend. When leaving the chalet, make note of the missing items that you need to bring up on your next visit.

See also :
How to Optimize Kitchen Counter Space
Maintenance: Preparing for Winter