June 25, 2018
Garage Storage: So Many Possibilities!
Do you have a large garage, but don't really know how to optimize the space? Here are some smart storage ideas that will help you create a practical and tidy space.
Storage for sports enthusiasts
Do you play golf, cycle and ski? To store all of your equipment in a warm and dry spot, there is one perfect solution: the garage! There are businesses that specialize in a full range of storage accessories for garage walls and ceilings that are perfect for sporting goods: specialized bars, counters, shelving units, hooks, etc.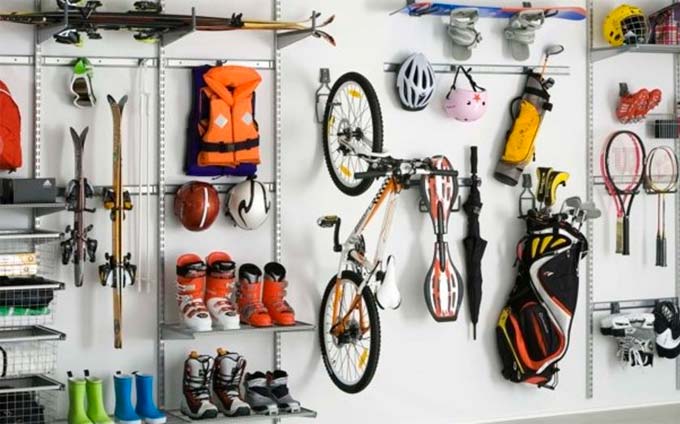 Source: https://fr.pinterest.com/maisonapart/
For the mechanic in you
Do you enjoy tinkering with cars or motorcycles? A garage is the perfect room for creating a repair shop for your vehicles, but it must be large enough for you to move around comfortably. In addition to a workbench, use wall brackets to hang all of your equipment and plan a spot for some convenient storage options, such as drawers for your tools.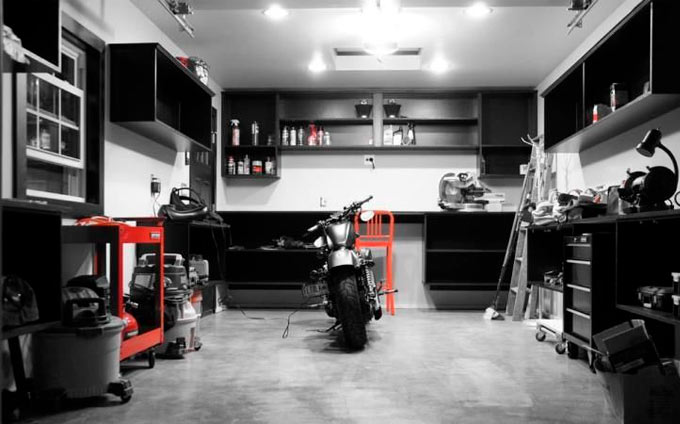 Source: https://fr.pinterest.com/source/deavita.fr/
An additional clothes closet
Do you lack space to store all your clothes? Why not keep some of them in the garage? It's a great option for storing winter clothes during the summer, and vice-versa. Set up some cabinets or wardrobes, and use plastic bins with lids to protect your items from dust or humidity.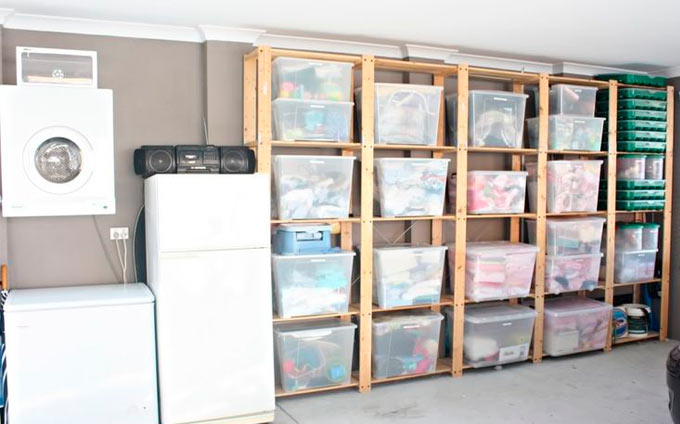 Source: https://www.pinterest.ca/roniquegibson/
Create a carpentry workshop
The garage is a perfect spot for a workshop. A definite advantage is the fact that its large door makes it easy to bring in and store large pieces of wood. Choose between a workbench or a worktop to place various tools such as a clamping device, a few saws, a try square, keys and a level. Also, make things easier to find with multiple storage spaces: cupboards, shelves and hooks. Finally, if your garage does not have a window, ensure that it is well lit.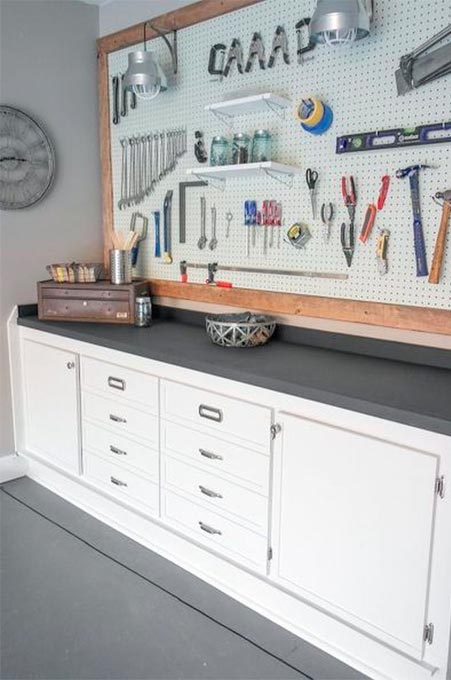 Source: https://fr.pinterest.com/source/hative.com/
Food storage
If things are a bit tight in your kitchen pantry, why not move items into the garage? You can use a shelving system or closed cupboards for jars, boxes, oil as well as fruits and vegetables that do not need to be refrigerated.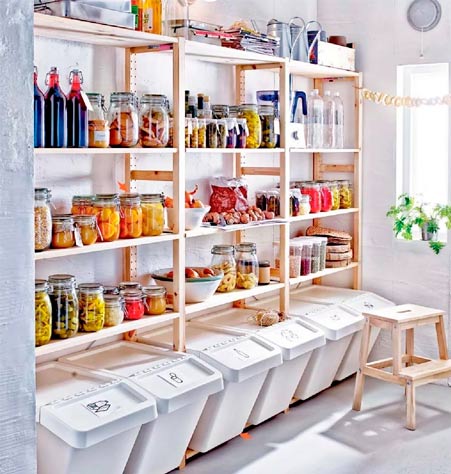 Source: https://fr.pinterest.com/amenagdesign/
An extension of your garden
The garage can become a dry shelter for your garden tools and furniture during the cold and snowy winter months. Install accessories that make it easy to store your gardening tools, boots, hoses and other equipment. You can also put in a work table where you can start your seedlings and tackle other gardening projects.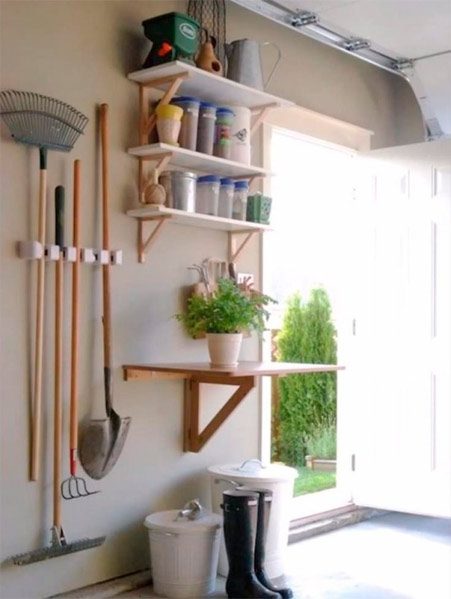 Source: https://fr.pinterest.com/des_idees/
See also:
8 Great Ideas for Underneath a Staircase