May 15, 2020
Getting Your Yard Ready for Summer
As the days start to warm up, spending a few hours in a well-appointed yard is always enjoyable.
It's time to dust off your outdoor furniture and revive your flowerbeds to be ready for summer. Here are some tips on how to get started.
Patio
After spending the winter under the snow, your patio will need freshening up. Start by cleaning it with a pressure washer, which you can rent at a hardware store. If your deck is made of a soft wood, such as cedar, use low pressure only. Then, apply a coat of stain if necessary.
Lawn and ground cover
If you're starting a new lawn, choose good-quality seed, adapted to your region, and have your soil analyzed to adjust the nutrients and PH. Reinforce your seeds with nutrients and plant them with a seeder, which can be rented at a garden centre. Then, water the lawn extensively. Finally, apply a thin layer of soil everywhere to protect the seeds from animals. For more details, see our 6 tips for seeding a new lawn.
If your lawn is already well established, simply maintain it. First, check whether the soil is too compacted and, if so, use an aerator. Use a rake to evenly spread garden soil with fertilizer. In places where the lawn is sparse, reseed and then water.
In shaded areas, plant ground cover to form a beautiful carpet of living plants.
Flowerbeds
If you want your flowerbeds to provide a beautiful and colourful decor, you must maintain them. Pull out the weeds, loosen the soil, add enriched garden soil, then add mulch. If you find that your flowerbeds lack luster, add a few annuals.
Furniture
Take out your patio furniture and clean it properly. There are several cleaning products available, depending on the material of your furniture. Then apply a suitable protective spray to preserve them. To find out more, read our 7 tips for maintaining patio furniture.
Barbecue
If you have a barbecue, a spring check is in order. Start by removing the grates and burners, and cleaning them with warm water and mild soap. For the exterior, wipe it gently with a sponge to avoid damaging its finish. Finally, examine the barbecue connections for any signs of deterioration, such as corrosion. Refer to the manufacturer's instructions for further specifications.
Screen door
There are solutions available if your screen door has a tear. If the hole is small, align the broken wires and apply clear nail polish to seal it.
If the hole is medium-sized and you have an extra screen, cut a rectangle in it. Place it over the tear and, with a small pair of pliers, fold the threads over the edge to secure it to the screen door. Apply clear nail polish.
For a complete replacement, remove the vinyl tab from the aluminum frame with a screwdriver and pliers, then remove the old screen. Unroll the new screen over the frame and cut it so that it protrudes slightly beyond the frame. Replace the tongue in the grooves with a screwdriver or tab roller. Start with a corner, making sure the mesh is taut. Cut off any excess.
Ambiance
Finally, you can enhance the ambiance of your yard by adding a string of lights or partitions for more privacy.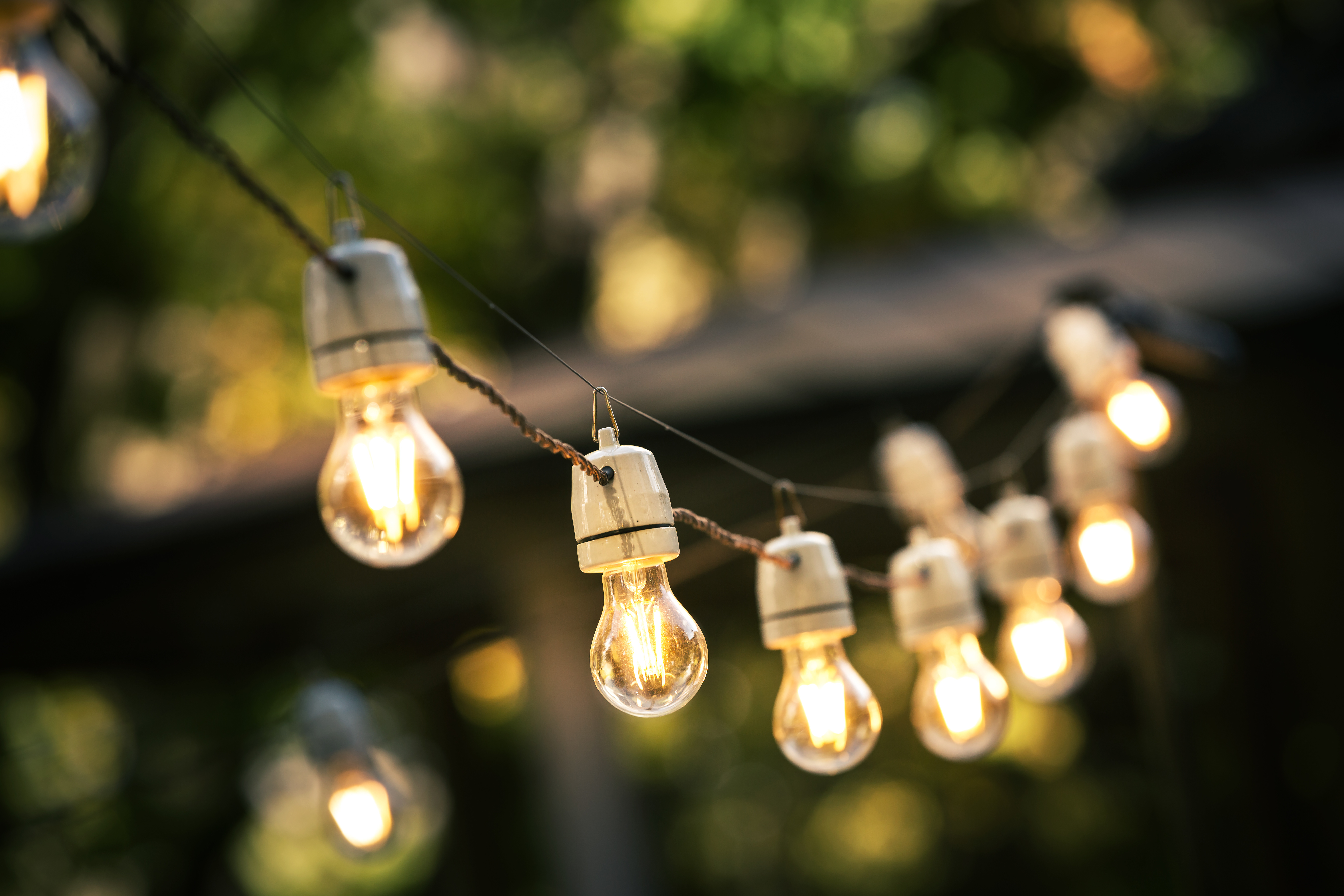 See also:
7 Tips for Maintaining Your Patio Furniture
Tips for a Green Lawn and Beautiful Flower Beds