January 2, 2017
Hassle-Free Home Staging
The concept of home staging originated in the United States several years ago and, over time, has made its way to Québec. The goal of home staging is to depersonalize a home's décor so that visitors can imagine themselves living in the home, while using a budget that's as small as possible.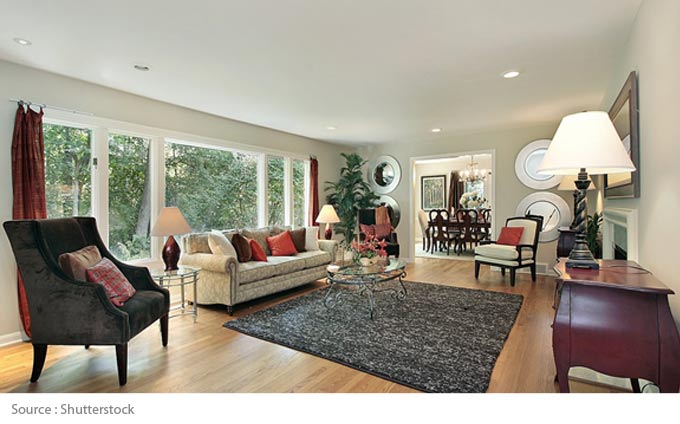 Home staging can be divided into 6 steps:
Sort and throw away
This first step is probably the most difficult. You must accept that you need to get rid of everything you no longer use that is cluttering your home unnecessarily. Some people rent a storage space to keep furniture and other items they know they will use later on (e.g., collections, boxes filled with family memorabilia or books, etc.).
Put away and file
Once you've sorted through your belongings, you must find a place for each item, keeping in mind that personal belongings and souvenirs should no longer have a place in your décor now that you're trying to sell your home.
Repair
Repair cabinet doors that squeak or do not close properly, replace cracked ceramic tiles, fill any holes in the walls, replace the sealant around the windows, the bathtub, etc. All of these small details can weigh heavily in a buyer's decision-making process, as some people will not want to do these repairs themselves when moving into their new home.
Refresh and clean
Repainting the walls in light colours helps create the illusion of larger rooms and will automatically give your home a fresh, clean feeling. It's also at this stage that you thoroughly clean your shelves and other nooks and crannies in order to get rid of the dust and dirt that have accumulated over time.
Redesign and update
Rearrange each room to remove any clutter. If your furniture is shabby and you're planning on buying new items for your future home, why not buy them right away in order to give your decor a more modern look? It's also at this stage that you should change the purpose of certain rooms: if what was once a child's room has essentially become a storage room, you can transform this room into an office, and an unused corner of the basement can be transformed into a welcoming and cozy family room.
Decorate and highlight
The key words of this stage? Simple and sober. Keep in mind that you don't know the personal tastes of future buyers and your home must therefore leave room for visitors' imagination so that they can picture themselves living there.
If these tasks seem overwhelming, do not hesitate to ask your real estate broker to provide you with references for a home staging specialist.