December 14, 2017
How to Arrange a Small Bedroom
It's not so easy arranging a small bedroom! However, all it takes to create an attractive, comfortable bedroom is a few helpful tips and a little know-how. Here are five tips on how to make a small bedroom both functional and inviting.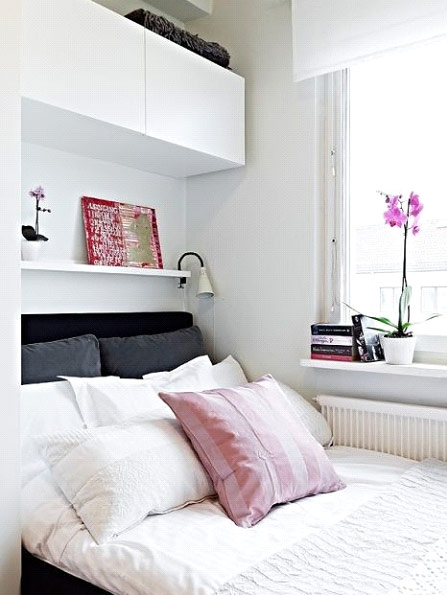 Source: https://fr.pinterest.com/source/la-fabrique-a-deco.blogspot.fr/
1. Choose what is essential
When it comes to small bedrooms, the most important thing to do is place only items that are essential. Avoid the superfluous and do not crowd the room with furniture or knick-knacks. On the contrary, declutter and opt for a sober and purified decor. A tidy, neat space always seems bigger ... so, don't put it down, put it away!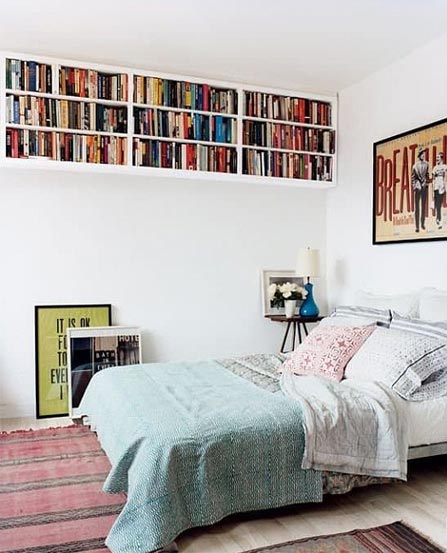 Source: https://fr.pinterest.com/demotivateur/
2. Choose appropriate furniture
In a small room, low-profile furniture is recommended for an open and spacious feel. Also, favour furniture on legs to keep the space feeling light instead of crowded. Make the most of multifunctional furniture such as a bed with drawers to save on precious space.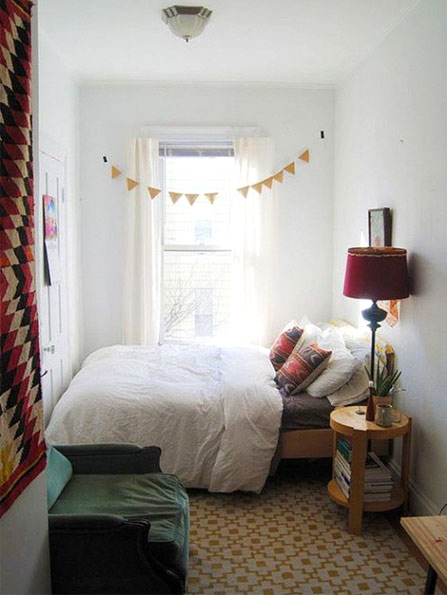 Source: https://fr.pinterest.com/cotemaison/
3. Make the most use of the space
Use your imagination to take advantage of every available space in a small bedroom. Corner units are a good way to create extra storage possibilities. Wall shelves are very practical and free up valuable floor space. Use the wall as much as possible to hang objects since it gives the room an airy feel.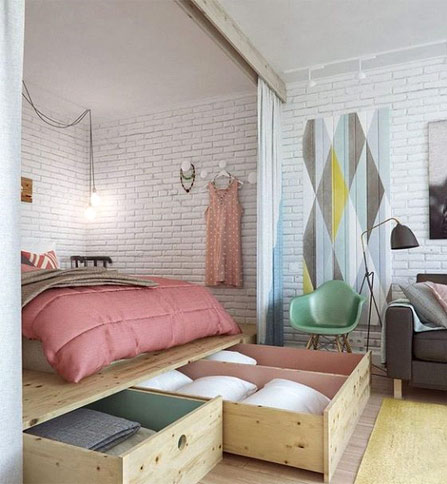 Source: https://fr.pinterest.com/cotemaison/
4. Use innovative lighting
To make your bedroom seem bigger, it is important that the room be well-lit. You can add a supplementary light source with identical bedside lamps that balance and harmonize the room. Finally, let in all the natural light you can!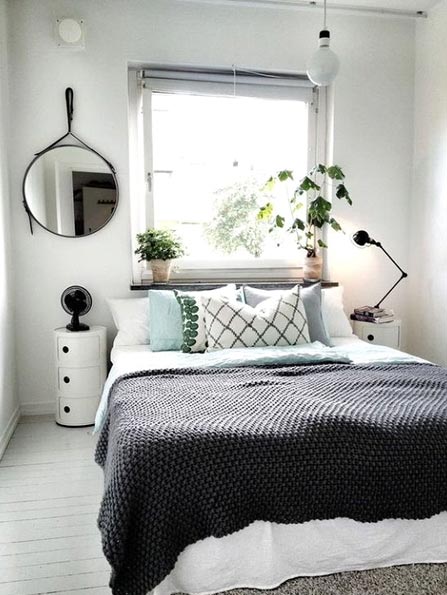 Source: https://fr.pinterest.com/cotemaison/
5. Mirror, mirror
Besides adding a decorative touch, mirrors also have the function of visually making the room appear larger. Depending on your room, you can place one or more mirrors in different parts of the bedroom. Full length floor mirrors tend to make the room look wider.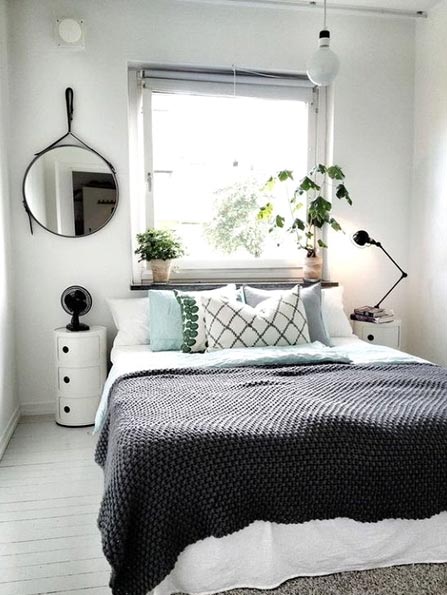 Source: https://fr.pinterest.com/archzinefr/
See also:
Tricks to Increase Interior Light
10 Storage Ideas to Maximize Your Kitchen