May 5, 2021
How to choose the right outdoor fireplace
Want to enjoy the heat of a campfire or fireplace in your own backyard? Have you considered installing an outdoor fireplace?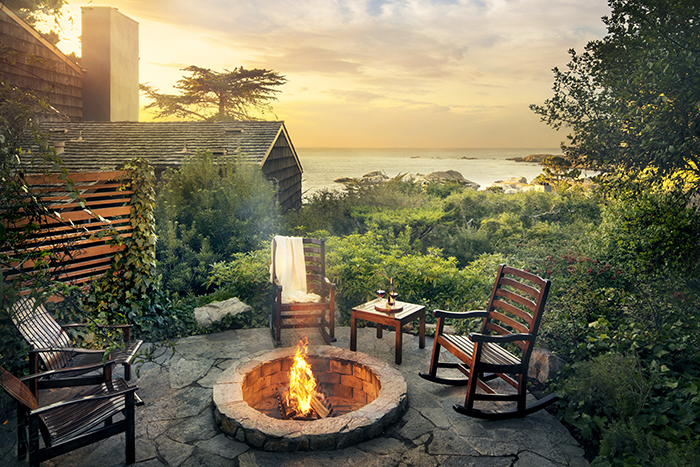 A patio heater is great for keeping you warm, but nothing beats the ambience of an outdoor fireplace for your summer evenings.
You have plenty of options to choose from when it comes to buying an outdoor fireplace. So, to save you shopping around, here are the main options on offer.
Combustion model: wood or gas
Wood is the perfect fuel for outdoor fireplaces: it produces beautiful flames and its gentle crackling makes you feel like you are relaxing around a campfire in the wilderness.
Of course, you will need to learn how to light a wood fire and maintain it as if it were an indoor fireplace or campfire. It requires some maintenance—you need to clear out the ashes! You also have to stoke the embers and control the smoke.
Before you buy, make sure your municipality allows wood-burning fireplaces and find out the installation rules.
Gas fireplaces have the advantage of being easy to turn on and off. They emit no smoke and require minimal maintenance.
Another advantage is that you don't have to buy wood and stack logs (although some say that's all part of the fun).
Propane gas is convenient and less polluting.
Design
While the choice of fuel is relatively simple, deciding on a design is much more complicated due to the numerous options:
A wood-burning fireplace can be built into the ground or raised, constructed of stones, bricks or concrete or installed in a structure made of a metal such as stainless steel.

A gas fireplace can fit all manner of installations and be built into various stone, concrete or steel structures.
The shape of the outdoor fireplace is also an opportunity to get creative: you can opt for a round shape reminiscent of a natural fire or go for something more imaginative:
A long fireplace can be built into a small wall.

A fireplace can be dug into the ground or raised, be square or round, or be inspired by a structure that you like.

Pebbles, stones or glass beads can be added to a gas fireplace to radiate heat.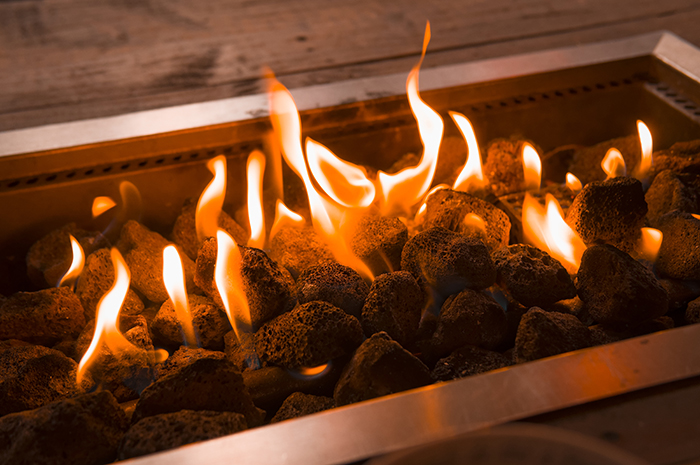 Custom or ready to install
Depending on your budget and the layout of your yard or patio, you can buy an outdoor fireplace or build one yourself (or with the help of an expert).
Safety tips
For your safety, it is important to install your outdoor fireplace at least 3 metres away from your house or any other structure such as a shed.
Be sure to check your municipality's by-laws to avoid problems once you have dug up your yard to create your dream outdoor fire.
Common sense says you should follow safety rules around the fireplace so everyone can fully enjoy their toasted marshmallows!
See also:
The ABCs of buying a patio heater
All You Need to Know About Fireplaces
Getting Your Yard Ready for Summer