October 11, 2021
How to choose the right winter bedding
Is there anything better than slipping into warm, soft sheets under a cozy duvet with your head buried in a good pillow?
As winter approaches, it's time to think about swapping your
summer bedding
for something more suited to the cold. So, how do you find the right combination of sheets, pillows and duvet to give you a great night's sleep?
Here are some tips to help you with your search.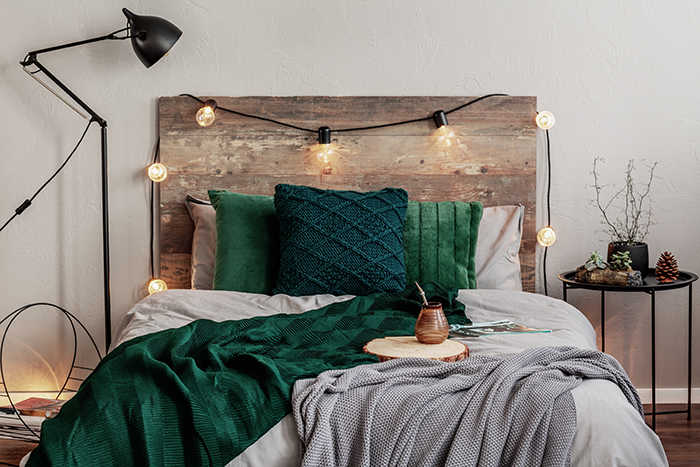 Pillow: a key comfort
Choosing a pillow is no walk in the park! Frequent neck or shoulder pain may be telling you that you need a new pillow.
Opt for a pillow that suits your usual sleeping position. If you move a lot, a memory foam pillow will keep you comfortable all night long.
Although a down pillow is great for warmth, synthetic materials may suit you fine. It's all about personal preferences. Use a dust mite-proof pillowcase to limit respiratory problems.
To choose a comfortable pillow, you really need to shop in store.
Time for cozy, warm sheets!
Winter means it's time to pull out the flannel sheets. Whether you go for traditional flannel made primarily of wool or a cotton flannel instead, this type of sheet will keep you warm at night.
Flannel is perfect for kids, who will happily snuggle in at bedtime. However, it can be a little too hot and affect the quality of your sleep if the room isn't cool enough.
If flannel isn't right for you, you can continue to use your cotton or bamboo sheets over the winter and trust your duvet to keep you warm. Linen is another good option as its soft, breathable fabric also provides good insulation.
Being too warm can lead to a restless night's sleep. To avoid this, you may want to opt for natural fibres and materials.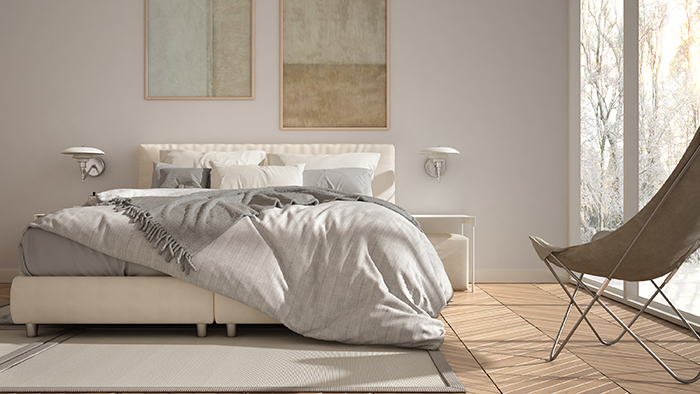 Dive into a winter duvet
Many people will tell you that nothing beats a down duvet for keeping you warm and cozy on winter nights. Down is highly breathable and more effective at retaining heat than synthetic materials. But not all down duvets are created equal. You also need to pay attention to:
Down type: goose and duck are commonly used. Opt for goose down if possible.

Origin and purity of the down: European and Canadian down is known for its high quality; the higher the proportion of down, the better it performs.

Weight and loft: an average weight between 28 and 38 ounces should suit most people; look for a higher loft factor—a sure sign of quality.
When choosing a duvet cover, opt for cotton as it performs best by allowing moisture to escape.
Synthetic fibre duvets are usually filled with polyester. While they may provide better protection from dust mites than down, they retain more moisture. Again, you should favour a cotton cover due to its greater breathability and comfort.
A bedspread for mild nights
With not all winter nights being freezing cold, your down duvet may occasionally prove too hot. The best solution? A bedspread—a bed cover you can slip between the sheets and the duvet. If you get too hot, simply throw off your duvet and the bedspread will keep you warm.
Tip: buy your bedding in store as sheets need to be touched and pillows tested to ensure you make the right choice—your sleep depends on it!
---
Are you passionate about real estate? Subscribe to the Centris.ca newsletter now.
See also:
How to get your garage ready for winter
Winterize your deck or balcony
How to winterize your flower beds and garden