October 1, 2021
How to choose your ideal wine rack
Thinking of installing a rack at home for your wine bottles? Given the huge variety of wine racks out there, we've put together a number of ideas to help you choose one that's right for you.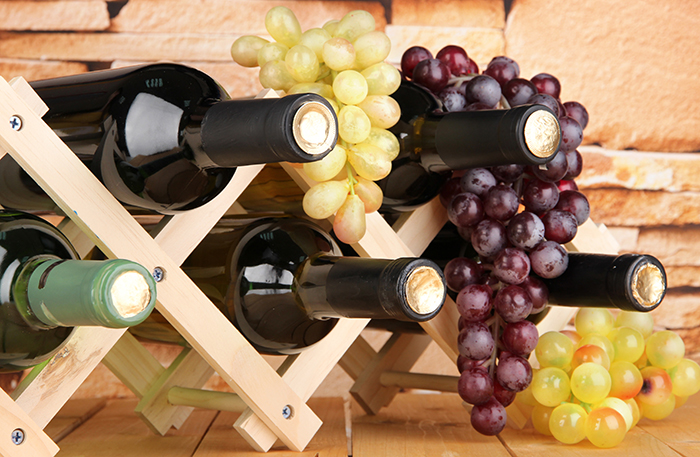 Solutions for all spaces
Not all wine lovers have enough space at home to set up a proper wine cellar. Luckily, there are many practical, simple and stylish options to choose from. However, remember to store your bottles horizontally to prevent the corks from drying out, which can cause wine to become oxidized. And don't store them in a warm or sunny place. If you plan on keeping your bottles for several years, make sure to store them in a location with between 65% and 75% humidity. Anything below this level may also lead to dried corks and oxidization.
Wall and corner racks
It's amazing how many different wall-mounted wine rack designs are out there. They come in almost all shapes (square, rectangular, triangular, round or oval, angular, etc.) made from wood, metal or even PVC. You're sure to find a model that suits both your decor and budget. Browsing online catalogues is a good way to find a rack of your liking.
Wine furniture
Wine furniture is very popular right now. It can be a modern or traditional wooden cabinet, a sleek metal shelf, a bar cabinet or an industrial-style storage cabinet with crates that can serve as a feature piece or sit discreetly under a staircase. You could always get creative and repurpose a piece of bedroom furniture into a wine stand!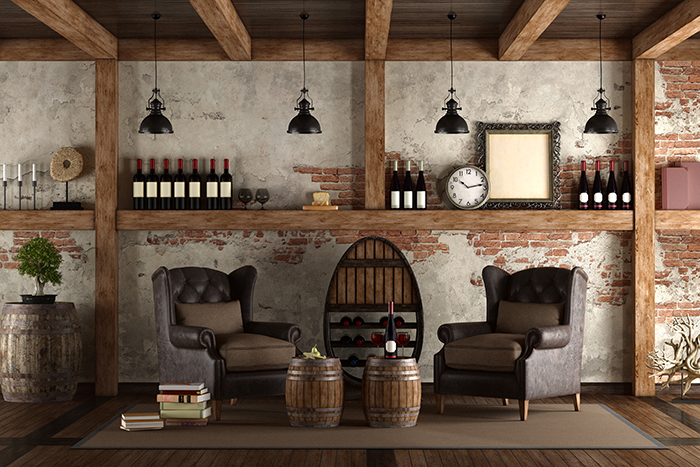 Modular crates
There are stackable wooden crates on the market that are specially designed for storing wine. Some have sliding rails, giving you easy access to your wine bottles. There are other modular storage options made from different materials. Modular crates can easily be organized to fit the size of your room, and you can add more as your collection grows.
Bottle holders
You can also get beautiful wooden or wrought iron bottle holders to place on furniture or on the floor. They can hold between 6 and 12 bottles and are a practical and stylish option. Just make sure they are not in full sunlight—wine loves shade!
When you only have a few bottles, you can store them in a cupboard, kitchen cabinet or even a closet. Inside a cabinet of a home bar is also a good spot.
---
Are you passionate about real estate? Subscribe to the Centris.ca newsletter now.
See also:
Let your imagination run wild with custom furniture
The Hygge Trend: Comfort in Your Decor