March 10, 2022
How to create a cozy reading nook at home
What do you imagine when you think of relaxing? Sitting comfortably with a blanket on your legs, a hot drink in one hand and a good book in the other? Find out how to set up a cozy reading nook at home so you can appreciate your downtime even more.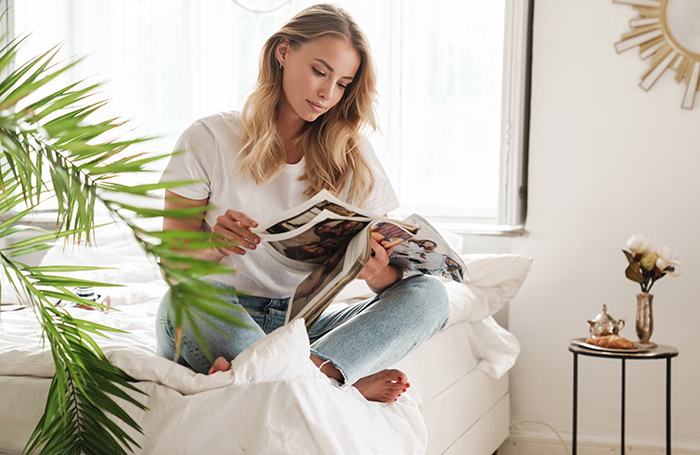 A cozy reading nook
To be comfortable and really enjoy your "me" time, a reading nook must be designed for comfort. What does that mean? It means a quiet and cozy place, with cushions and a throw to make it even cozier, and a table to set your drink on. And don't forget about lighting to ensure your new favourite spot fulfills its true purpose.
For more tips, read our article Creating an Attractive and Warm Interior.
A bedroom reading nook
A bedroom reading nook gives you a comfy place to read other than on your bed. This area can fit with the rest of your bedroom decor, or it can have its own style altogether. Here's a crazy idea: space permitting, why not opt for a soft, cozy couch? That way, you can take a nap when you're finished reading.
And no reading nook would be complete without a big, squishy blanket like this one: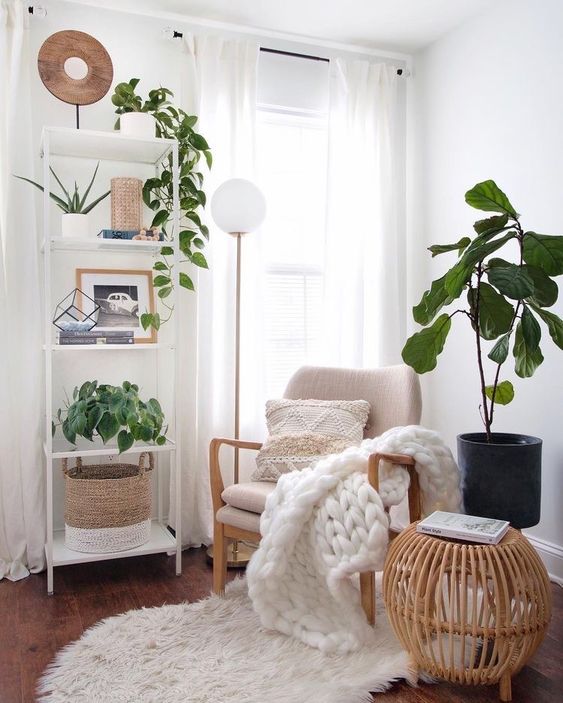 A lounge chair to stretch out on, plenty of cushions and a table. It's simple, beautiful and perfect for gripping spy novels.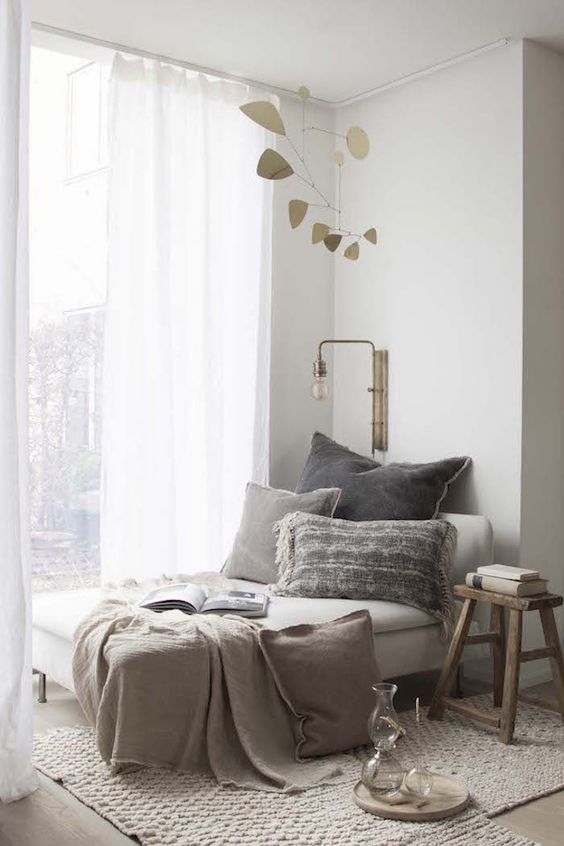 What about setting up a bench beside a window? You'll be able to watch the world go by, with a good book in hand and the sun on your face. What more could you ask for? How about wood panelling on the ceiling and walls?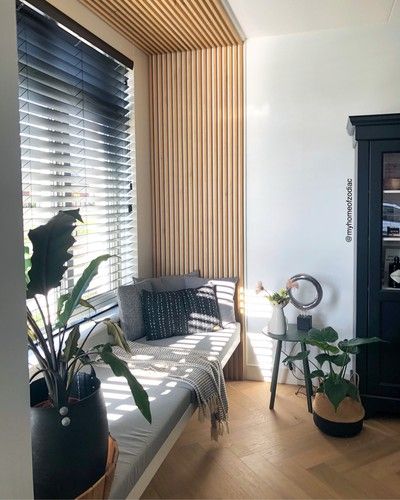 For tips, read The Hygge Trends: Comfort in Your Decor.
A reading nook in the great outdoors
Whether in the sun or shade, reading outside is bliss. Several options can work: a swinging chair, a hammock or a deck chair. Even simpler: spread a large blanket on the grass and add a few cushions.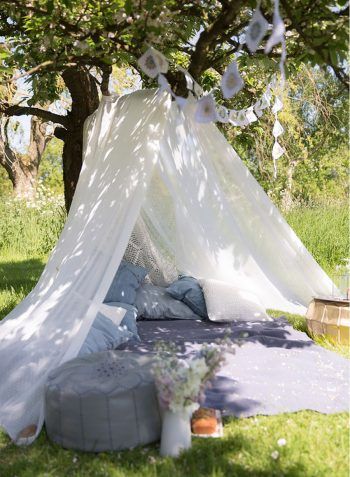 If you're the type that enjoys building things from scratch, you can design something truly unique.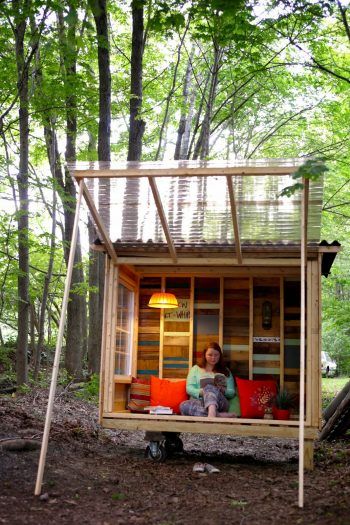 A reading nook for the little ones
Whether you want to create something bright or calming, designing a reading nook for kids is a delightful task.
To create a warm and cozy corner for your child, all you need are shelves, some big cushions and a few decorative items. It's fun and cozy! And it'll make choosing a bedtime story all the more special for them.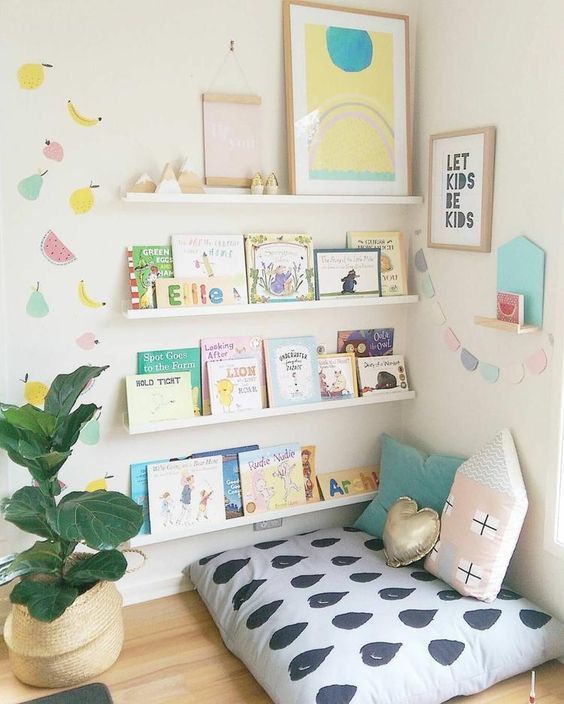 Do you have plenty of space on your property? Grab your tools and build a reading nook for you and your child. Picture it: you and your child, surrounded by string lights, snuggling up to read a book on dinosaurs as the sun sets on a beautiful summer's day. Now that's happiness!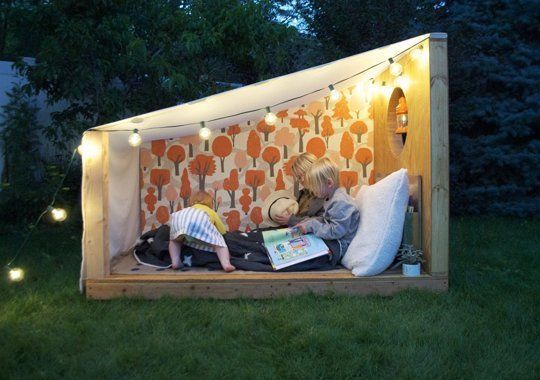 What's your ideal spot to relax with a good book?