June 28, 2018
How to Integrate Colour into Your Home
Colour can completely transform the look of a room by setting the tone and atmosphere. If you follow these basic rules, you too will know how to introduce colour into your decor brilliantly!
The 60-30-10 Rule
This is a foolproof rule for colours in interior design. The number 60 represents the percentage of the predominant colour, the 30 represents the percentage of the secondary colour and the 10 represents that of the accent colour. This rule assumes that you use only three colours in a room, which in most cases is the recommended amount to achieve a balanced and harmonious result.
The next two photos illustrate the 60-30-10 rule perfectly. If you replace the red sofa in this living room with a dark blue sofa, the predominant colour (blue) and secondary colour (white) would be present, but the accent colour (the red sofa) would be completely absent. The look of the room will no longer be the same.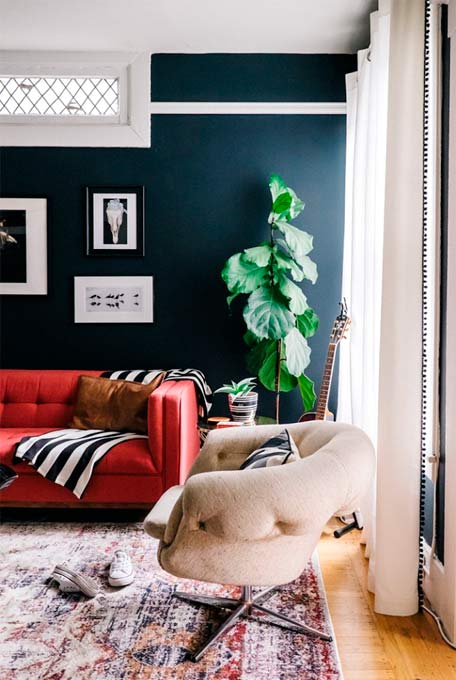 Source: http://www.juliagoodwindesign.com/
The predominant colour of this dining room is white, the secondary colour is mint green and the accent colour is turquoise (carpet and linens). The room would not have the same impact if the walls were painted white and the carpet was white.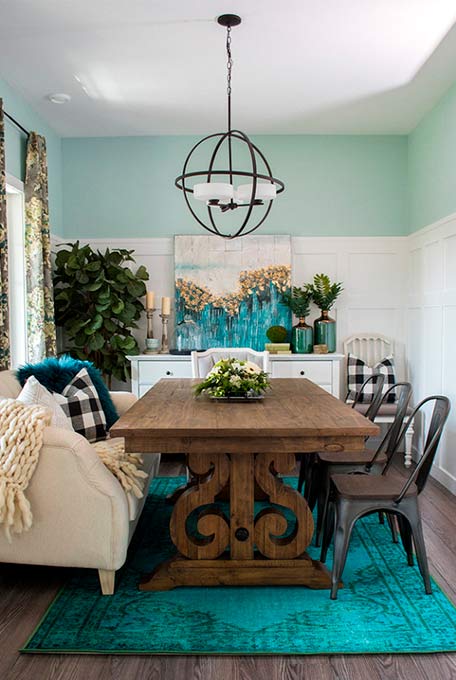 Source : http://thediymommy.com
Analogous colour schemes
Like the 60-30-10 rule, analogous colours are very easy to master. Analogous colours are among the easiest to find on a colour wheel. First, pick any colour on the colour wheel. Then, note the three colours that are directly to the left or the right of it. Together, these four colours form a group of analogous colours.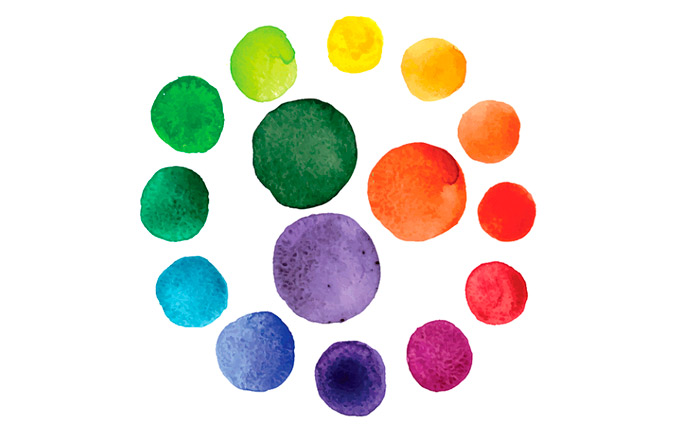 Source : https://www.123rf.com
By using analogous colours, you can create a harmonious look in any room of your home.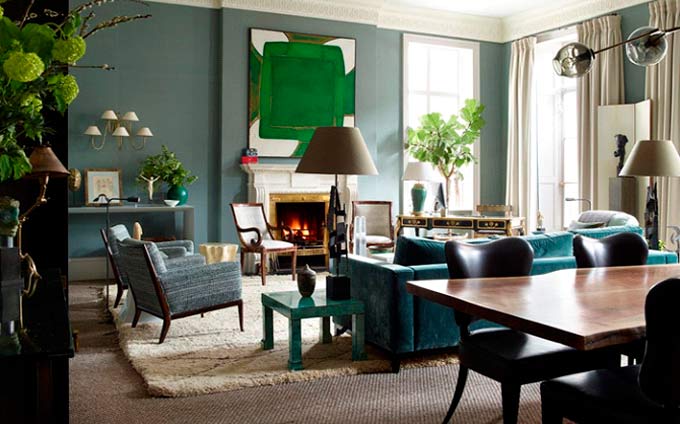 Source: http://www.douglasmackie.com/
A matter of contrast
Choosing analogous colours for your decor is a safe bet, but it's important to add a little extra punch to complete the room's look. To do this and to respect the 60-30-10 rule, you must use a contrast colour (which is opposite your analogous colours on the colour wheel) for your decorative items (cushions, lamps, paintings, curtains, etc.), for one of your furniture pieces (sofa, bookcase, occasional furniture, chair, etc.) or for a section of the wall.
Don't be afraid of adding too many colours. Decorative items or accessories allow you to subtly create a completely different atmosphere by becoming the focal points of the room. It's an easy, practical and inexpensive way to add a splash of colour!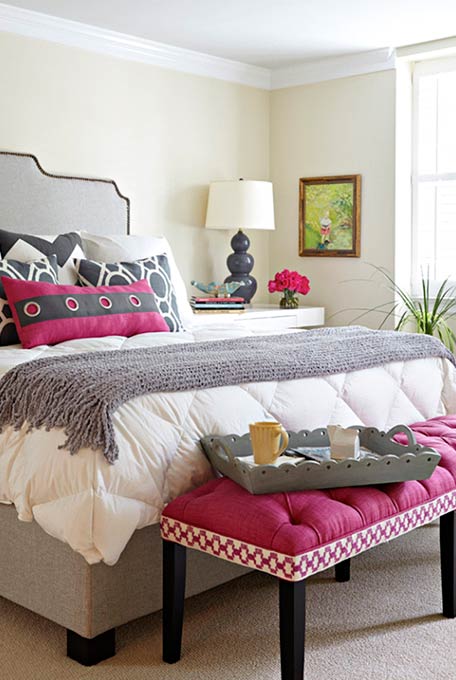 Source: http://hollykidwellinteriors.com
In a room that is primarily decorated in black and white, a contrast colour is the perfect way to energize the space.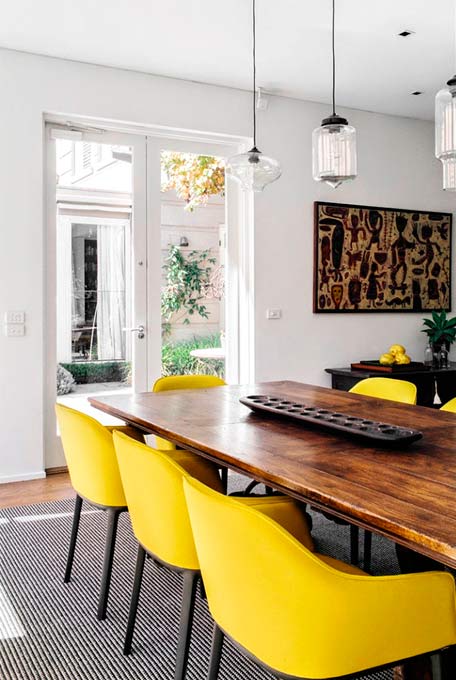 Source: https://www.pinterest.ca
Be bold… Take the leap and incorporate colour into your decor!
See also:
5 Inexpensive Master Bedroom Decorating Ideas
Mediterranean Style: 5 Elements to Adopt