August 27, 2021
How to live in harmony in an intergenerational home
When our parents get older, it is often difficult to imagine them living alone in a seniors' residence. When properly built or set up, an intergenerational home can offer many benefits.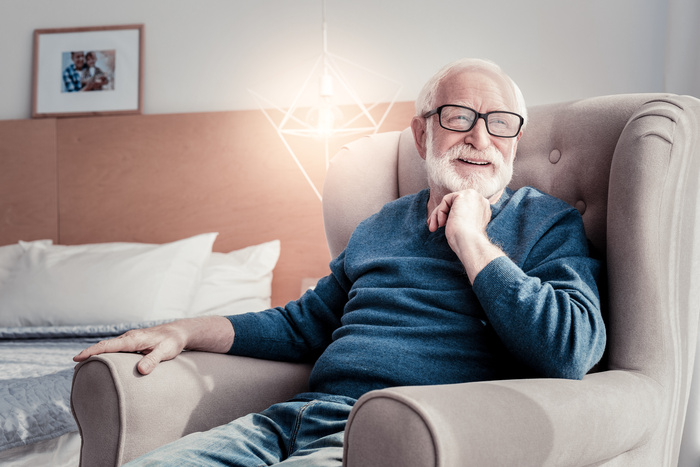 Here's what you need to know to make this rewarding project a success.
Why choose an intergenerational home?
Living in the same home as your parents is a beneficial way of life for you, your parents and your children:
Your parents can safely maintain their independence longer

Intergenerational cohabitation breaks isolation and tightens family bonds

Costs and maintenance can be shared

Children benefit from the presence of their grandparents, and vice versa

The value of the house increases, although it may take longer to sell, because you will need to find a buyer with this specific need
Before proceeding
If you have elderly parents, inviting them to live with you is tempting. But be careful: your municipality probably has very specific requirements for building or transforming a residence into an intergenerational home.
Remember to consider everyone's needs, consult an architect and assess the cost of the work realistically. Be sure to discuss sharing expenses with your parents as well.
In fact, before going forward, take the time to clearly communicate your respective expectations and agree on common rules.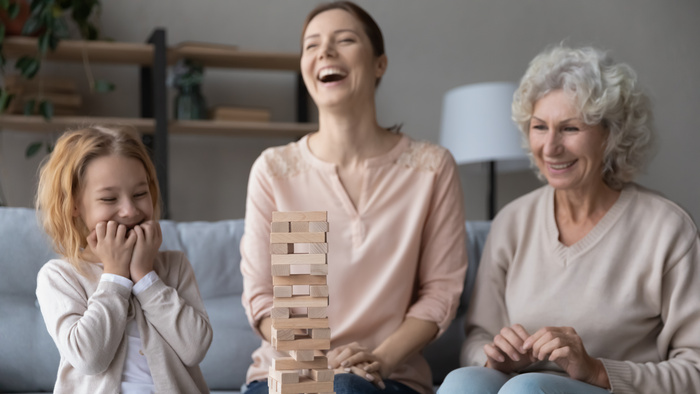 Layout considerations
No matter how much you love your parents, it is important to ensure everyone has their own space. Some aspects to consider when designing or developing an intergenerational residence include:
Accessibility

: as you get older, moving around can become difficult. Ideally, set up the main bedrooms on the ground floor.

Set aside spaces

: you can opt for a separate apartment or a section of the home for your parents, but what's important is for everyone to feel at home.

Easy access between spaces

: whether your parents occupy a separate apartment or a section of your home, make sure that it is easy to move from one to the other in a simple and safe manner so you can intervene quickly if necessary.

Think soundproofing

: there is no need to explain why good soundproofing is essential for maintaining peace and quiet on both sides of a cohabitation.

Set up separate bathrooms

: even if you share a single dwelling, you will need to set up a bathroom reserved for seniors to avoid many nuisances.
Tips for living together in harmony
A well-designed space facilitates intergenerational cohabitation. But the success of this type of arrangement also relies on respecting everyone's boundaries and communicating openly. It is important to agree on:
Child discipline and the grandparents' role in their education

Family routines, including meals

Task sharing and the grandparents' share of family tasks

How conflicts will be resolved
Financial aid?
If you are considering building an intergenerational home or remodelling your current residence, check with all levels of government to see what kind of financial aid is available. Check government websites to take advantage of the tax credits in effect when you begin your intergenerational cohabitation project.
---
Are you passionate about real estate? Subscribe to the Centris.ca newsletter now.
See also:
Advantages and Disadvantages of Intergenerational Homes
Buying a Home: Take the Time to Analyze Your Needs