March 13, 2017
How to Optimize Your Studio Apartment
Would you like to organize the space in your studio apartment? You can … with a little ingenuity and creativity. Create zones and give each one its own identity.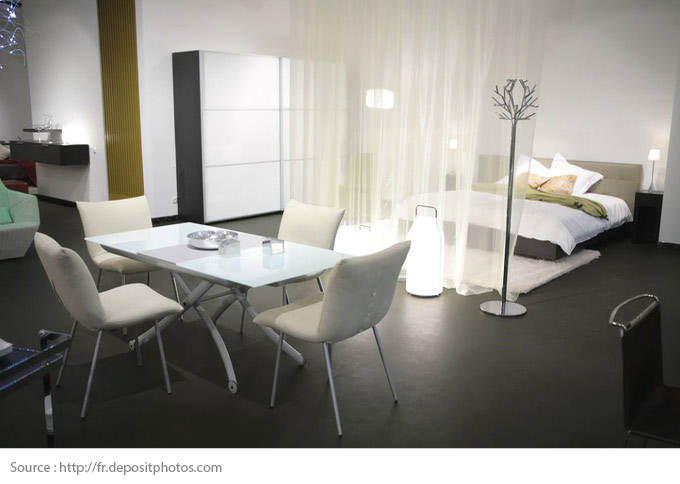 Create zones
Identify the main living areas (kitchen, bedroom, living room, etc.) by analyzing your lifestyle. Do you want to separate the bedroom area? Do you need an office space?
Suspend and declutter
Use the space as if it were a cube: dispose, store, organize and stack. Integrate retractable partitions and modular furniture. Use a collapsible table and built-in cabinets. If you have a high ceiling, think about adding a mezzanine.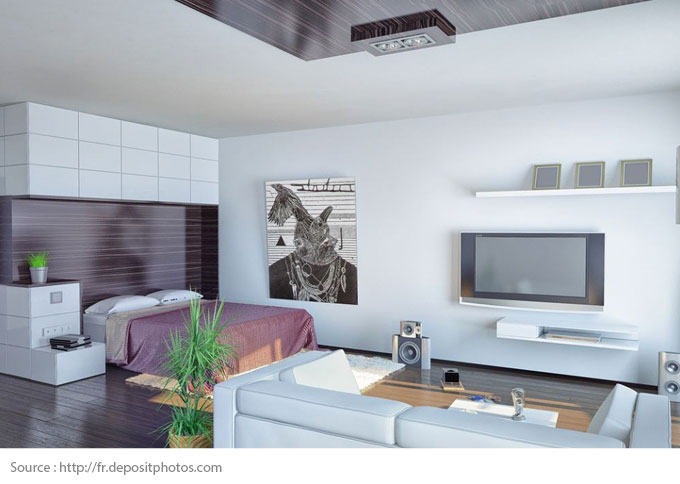 Unify the floor and walls
Keep the room cohesive by choosing only one type of flooring. This will create an illusion of more space. The walls should be painted in one colour, preferably a light shade, to "open up" the room. Opt for soft pastel colours so that the room feels light and airy. Remember that whites will brighten up the space. Combined with another colour, it will be even more effective and luminous.
Let the light in
An open area will make the room seem bigger and allow the furniture to be arranged in many different ways. A well-lit room seems larger than a dark room. Don't hesitate to add multiple light sources: ceiling lighting, accent lamps and wall lamps. Avoid halogen lights since they give the impression that the ceiling is lower. Finally, favour natural light by clearing the space around widows as much as possible. Choose sheer curtains instead of using heavy fabrics.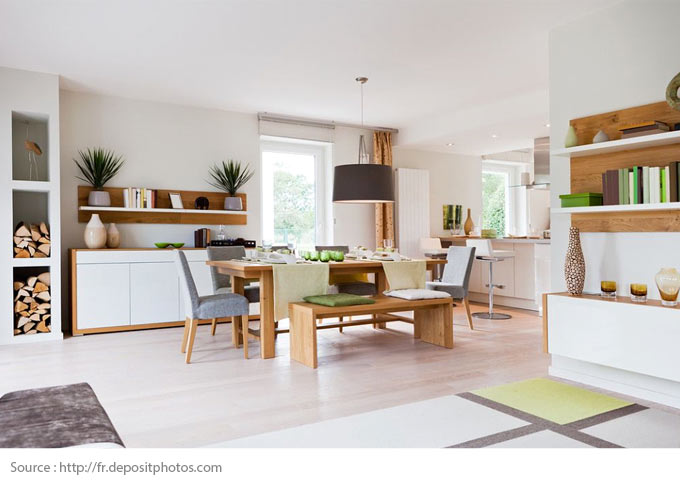 Play with perceptions
Is the ceiling too low or too high? Rebalance the space of your studio apartment. Play with stripes to heighten the walls if you have low ceilings and enlarge the rooms with well-positioned mirrors. When placed in front of a window, they reflect the light. A large mirror makes the room seem bigger. A little tip: place two mirrors in front of each other for an impression of infinite space.
Low, multifunctional furniture
To create continuity, choose furniture of the same material. To further contribute to the impression of space, low furniture will help maintain your line of sight. High, heavy cabinets are best avoided since they can contribute to a feeling of claustrophobia.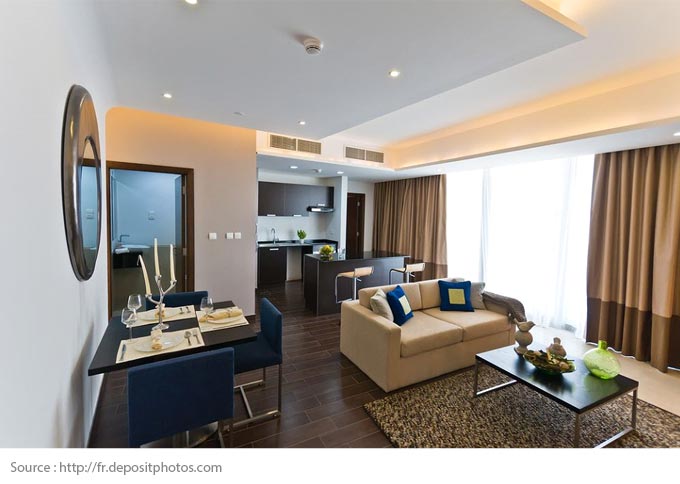 Designing a studio apartment is not rocket science. All you have to do is identify the main living areas, and then, create an impression of light and space. Give it a try!
Read more:
Clever Tricks to Improve Your Home Decor