April 1, 2021
It's Time for Spring Cleaning!
The days are getting longer, the sun in shining and we are all smiles. It smells like spring! This inevitably leads to a desire to dust everything off and breathe in that fresh air of renewal.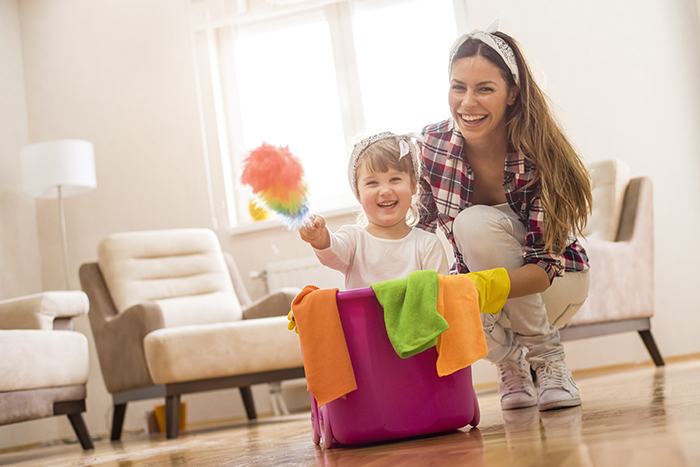 Let in the fresh air and sunlight...
The best way to take advantage of this invigorating time is to open a few windows and get busy making the house shine.
Start with what gives you the greatest sense of satisfaction.

For some, this will mean scrubbing the walls and floors. For others, it will mean cleaning areas that are often forgotten, such as the washing machine, door frames, curtain rods, banisters, etc.
Your decor can also be given a makeover!

A thorough washing of the floor often requires moving furniture. Why not take this opportunity to change the layout of the room? Often, this will help change our mood or stimulate our sense of creativity. That's when we decide to reposition the frames, paintings, etc… and dust them off.
Discovering space

When the weather turns nice, simply opening a closet door gives us a burst of energy that pushes us into action. Shoes, boots and coats pile up over the years and many have not been worn all winter. Now's the time to get rid of these items. Once this space is pared down, you can empty it out and give it a thorough washing, and maybe even a fresh coat of paint!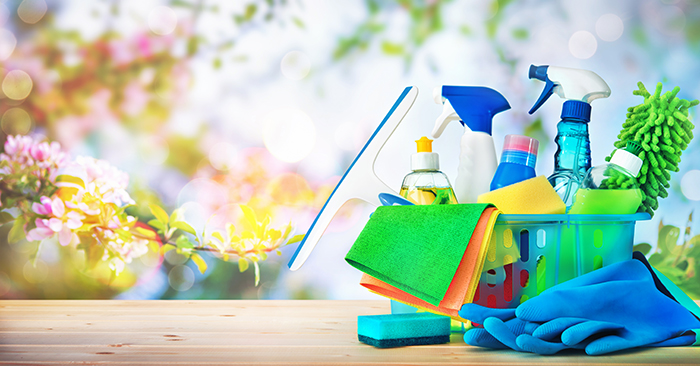 The decor. A few new accessories like a set of stylish hooks are often enough to transform the look of a room. A new curtain in the living room and the mood softens.
Washing the fabrics and textiles in your home is ideal for chasing away dust and purifying a room. This should also including the bedding of course, along with the duvet, blankets, mattress cover, etc. Then you can tackle the carpets and rugs.

Purify your interior with plants… They're useful and pleasant!

In addition to enhancing your decor and adding life, some plants have depolluting properties. Without elevating them to the rank of air purifier, let's just say that some of them promote healthier air. Here are a few examples: English ivy, this climbing plant is known for its ease of maintenance; the spider plant, so charming when hanging in front of the window; the pothos, a very resistant climber and a beautiful green, but needs to be kept away from children and animals; maidenhair fern or Boston fern, etc.
In fact, bringing a bit of nature into your home is never a bad idea, no matter which plant you choose. And the local nursery will be happy to inform you about plant maintenance.
See also:
Does Landscaping Add Value to Your Home?
Creating a Welcoming Vestibule