February 8, 2016
Kitchen: Smart Layouts for Food Lovers!
Every kitchen has its own style and every cook has his or her utensils…
But to prepare dishes with precision and refinement, and to hear your pots and pans sizzle, sputter and bubble, it is important that you have good quality equipment as well as practical and well-arranged storage space. Here are some of the many smart and beautiful ideas that have been developed to help us improve our kitchens...
Everything is at your fingertips thanks to these large convenient drawers. A system that thinks big and where everything is removable for easy maintenance.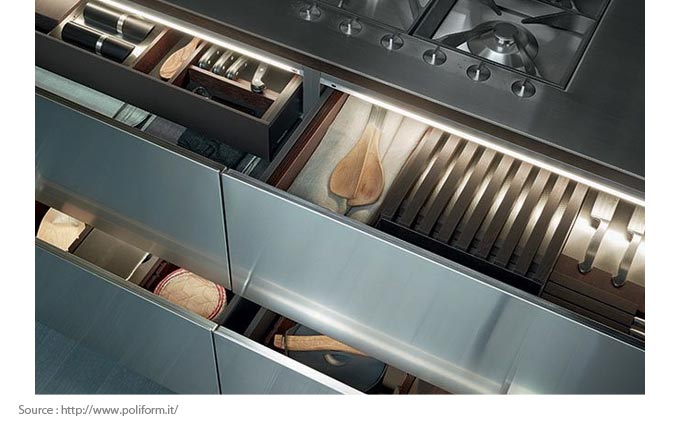 Very functional deep cabinet thanks to the turntables. Beautiful and accessible storage… I love it!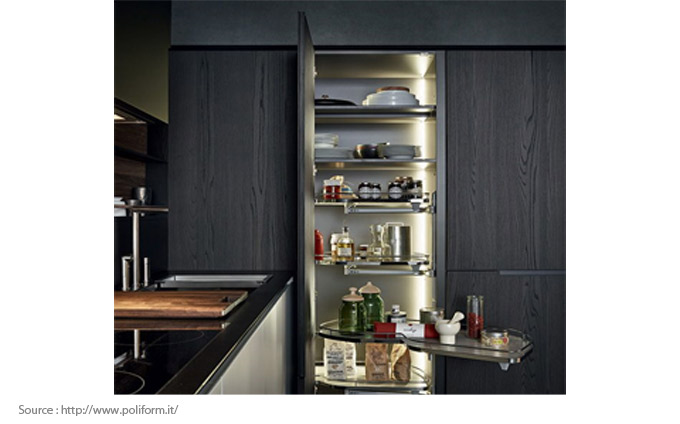 A well-arranged corner for this kitchen ensures that nothing is missing and knives are stored neatly in their drawer…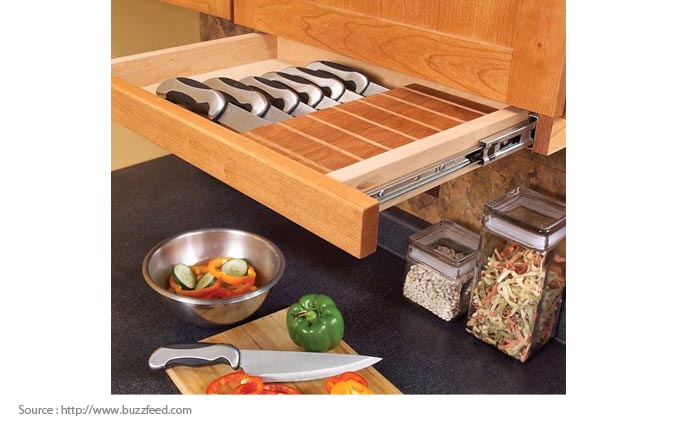 A clean, sleek look for this ingenious drawer system for plates and cutlery… Everything is neatly in its place!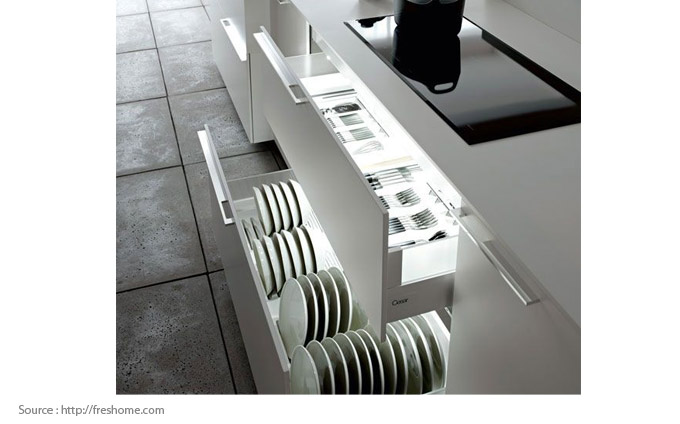 An ingenious drawer for spoons, ladles, spatulas and other utensils…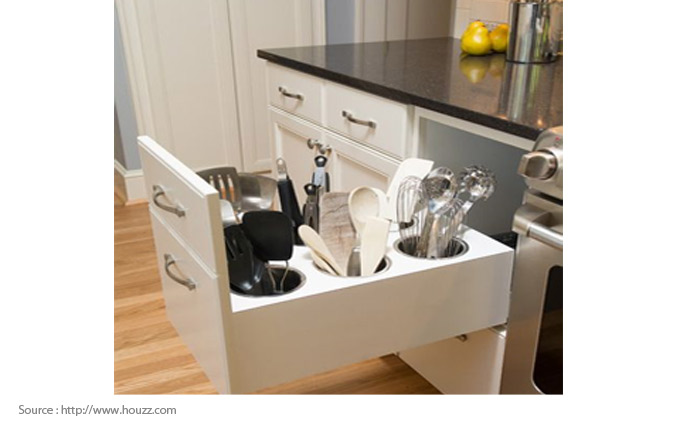 This large avant-garde cabinet stores utensils, pots, bottles and an assortment of dishes…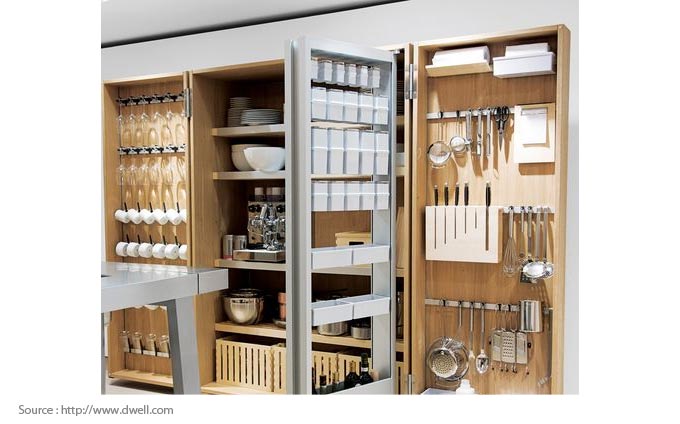 A refrigerated compartment below the counter for easy access to fruits and vegetables while cooking… So simple!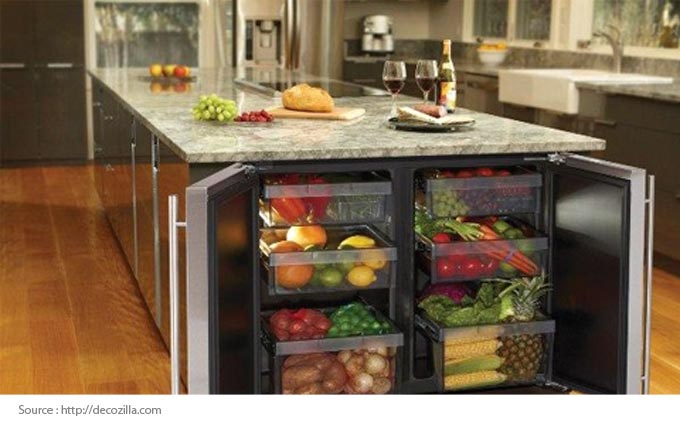 Here is a very functional paper towel holder and yet it's almost invisible… Excellent idea!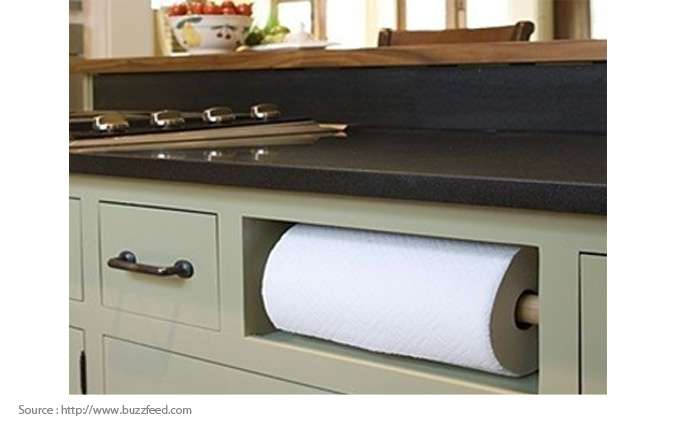 A smart multifunctional drawer with separators for fruit or vegetables…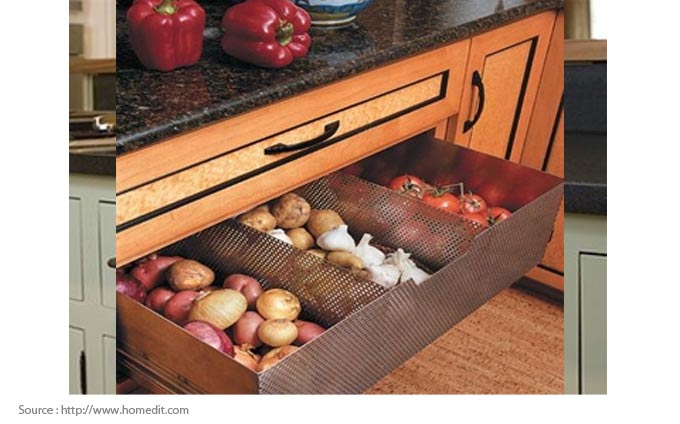 This side table extends from the counter to provide a larger work space… fantastic!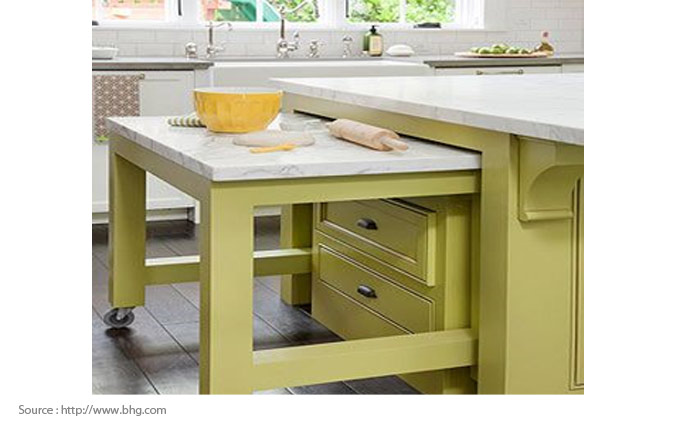 Pots lined up from smallest to largest, a very functional idea...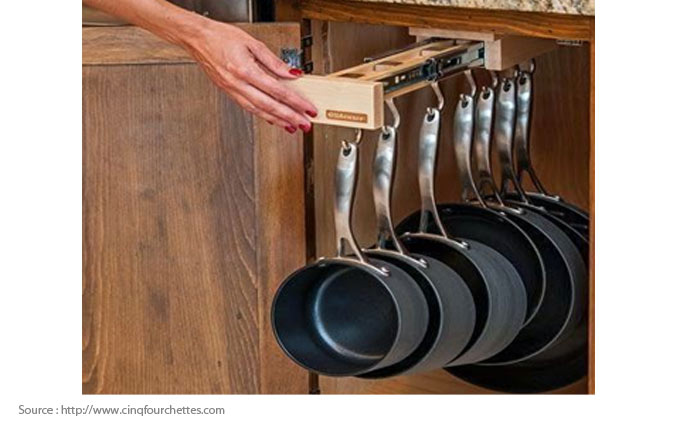 A well-placed door to store and hide appliances while keeping them accessible… A real plus!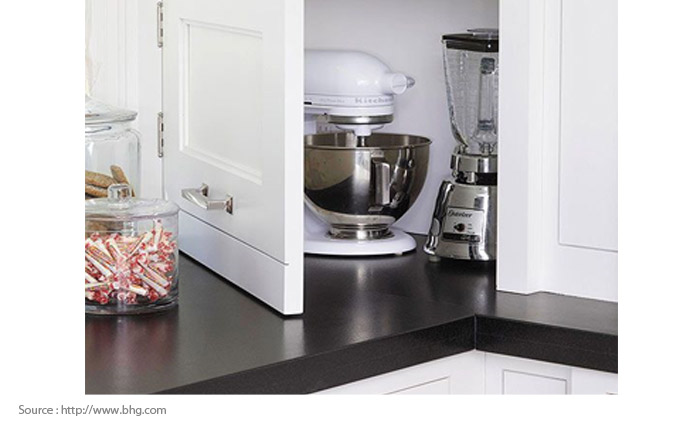 Lots of kitchen ideas for your inner chef. Family and friends will be enticed by the wonderful aromas of your cooking.