January 18, 2016
KRION®: An Innovative Material
KRION® is a new generation of material that is all the rage in Europe. Extremely versatile and resistant, it has an infinite number of uses and designers all dream of having an opportunity to work with KRION®.
Composed of natural minerals and resin, this surface material is revolutionizing the design world. KRION® is thermoformed, 100% recyclable and completely anti-bacterial. It provides excellent acoustic insulation and is resistant to cold and heat, so that it can be used both indoors and outdoors.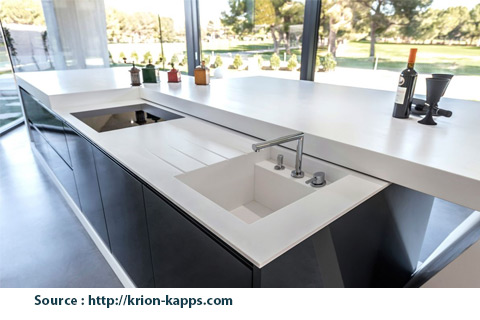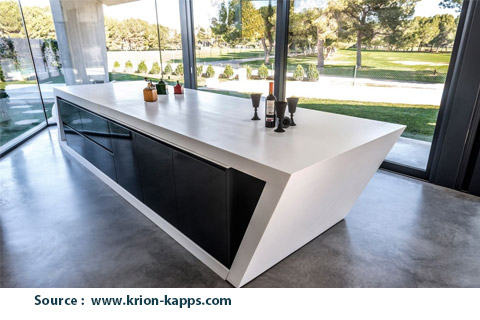 KRION® is perfect for use in bathrooms. Pleasant to the touch, it can be assembled into seamless sections so that there is no possibility of mould. It is also a leading choice for kitchens. Resistant to chemicals and non-porous, KRION® is hypoallergenic and contains no additives. In addition, it is almost 100% fire retardant; you can therefore take a dish out of the oven and place it directly on the counter!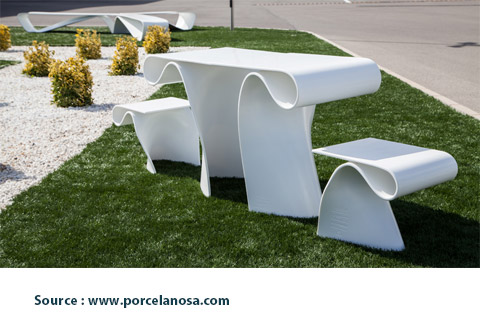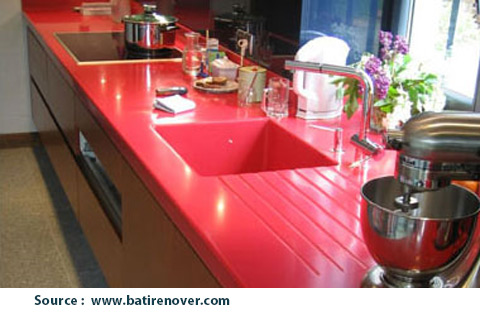 While Europeans can choose from more than 80 different colours of KRION®, here in Québec, the only colour that is currently available is white (98% pure). Its price is very attractive compared to other materials such as marble or quartz, as it costs approximately $35 per square foot.