September 1, 2021
Let your imagination run wild with custom furniture
Looking for unique furniture that suits your style and comes straight out of your imagination? It's possible with custom-made furniture!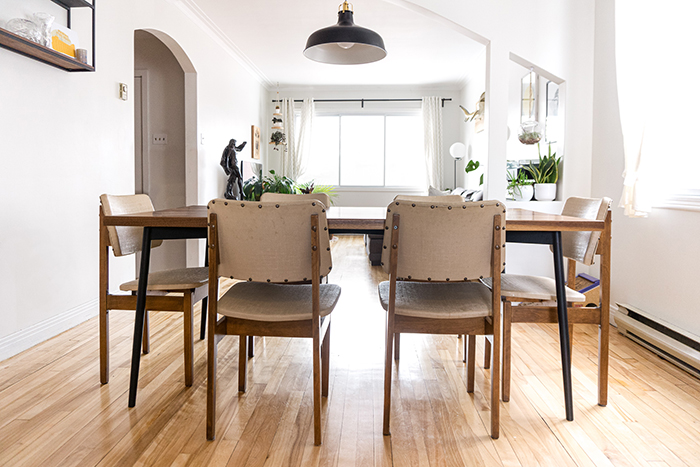 Have something specific in mind that would brighten your dining room, living room or bedroom but you can't find it in stores? Custom furniture might be the perfect solution. Where to begin? What are the steps—and particularly, the advantages—of having custom furniture made?
Meghane Delorme, Co-owner of La Fabrique AllWood, a Quebec custom furniture company, explains:
What is "custom furniture" exactly?
When we talk about custom furniture, we mean 100% customizable furniture that's based on an existing model or piece of furniture straight out of your imagination, giving it a unique look.
What are the main steps in creating custom furniture?
The process is very simple and we are there to guide you every step of the way. Here are the steps:
Do your research first—it's important to know what you like and want!

Request a quote explaining the project, providing photos for inspiration and measurements. This helps us a lot when it comes to generating the estimate and suggesting ideas.

After completing the estimate, the budget and choice of materials need to be checked and adjusted, if necessary.

Once the project is approved, the furniture gets made.

Finally, we deliver and install the furniture!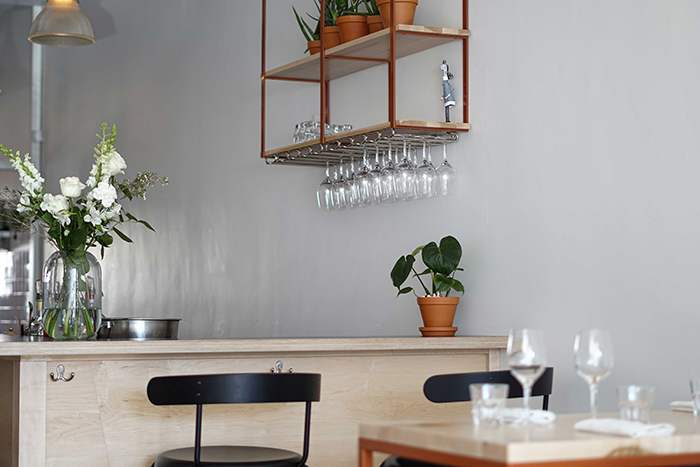 What are the advantages of custom furniture?
There are several! First, you'll have a unique piece of furniture that's 100% adapted to your space. Since this furniture is custom-made in Quebec, you know it's durable and produced ethically and responsibly. Since you approve every step of the production plan, you're guaranteed to receive the furniture exactly as you imagined it. Also, by commissioning the manufacturer directly to design and produce the custom piece of furniture, you avoid distribution costs, such as those inevitably attached to department store purchases.
Lastly, what should you consider when you want custom furniture made?
You need to think long-term since this furniture is built to last for life. Make sure you like the furniture and imagine how it fits in various spaces. You also need to consider the budget! Custom furniture comes in various price ranges. Finally, you need to think about how the furniture will be delivered and installed—since this furniture usually requires no assembly, make sure your home is ready for it!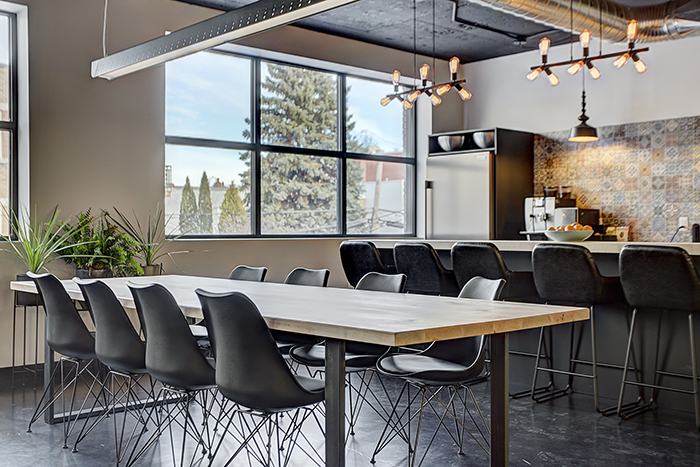 Several Quebec companies give you the option of having pieces of furniture custom made. Take your time researching them so you can find the company that's right for you.
Here are some examples:
La Fabrique AllWood: https://fabriqueallwood.ca/
Imparfait / L'Atelier Créatif: https://atelierimparfait.com/
L'autre Atelier: https://lautreatelier.ca/
Atelier Lousco: https://atelierlousco.ca/
Amik Ébénisterie: http://amikebenisterie.com/
ADN Design: https://www.adn-design.ca/
---
Are you passionate about real estate? Subscribe to the Centris.ca newsletter now.
See also:
Everyone benefits from buying local!
5 inspiring decorating trends for 2021