April 12, 2018
Marble: A Breath of Fresh Air in 2018
Marble has successfully carved out a place among the world's most popular interior design trends. It has enjoyed unparalleled popularity in recent years and is commonly being integrated into all styles of interiors. Now more than ever, marble is being used for floors, countertops, furniture, walls and even accessories.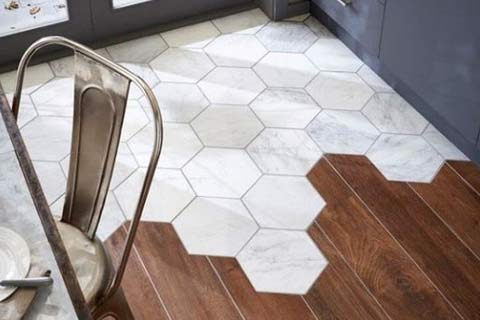 Source: https://www.pinterest.fr/pin/336995984609940758/
The marble effect
If you would like your home to have a touch of marble, or at least a marble style, why not opt for "marble effect" wallpaper? A cost-effective alternative, "marble effect" wallpaper mimics the classic version of marble (white with grey veining), but also comes in brighter colours, such as green, blue and even pink veining. To maximize its visual impact, it's best to place this type of wallpaper on only one wall.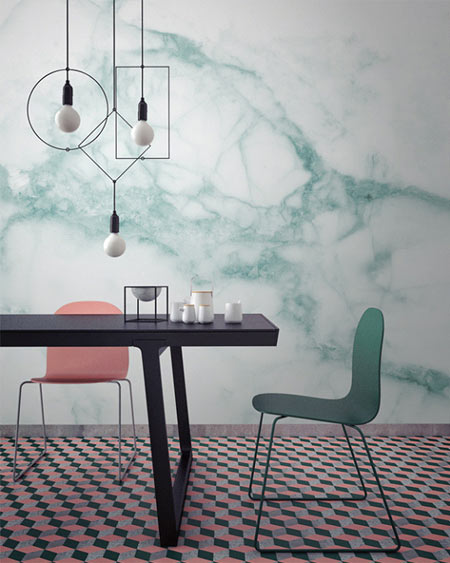 Source: http://design-milk.com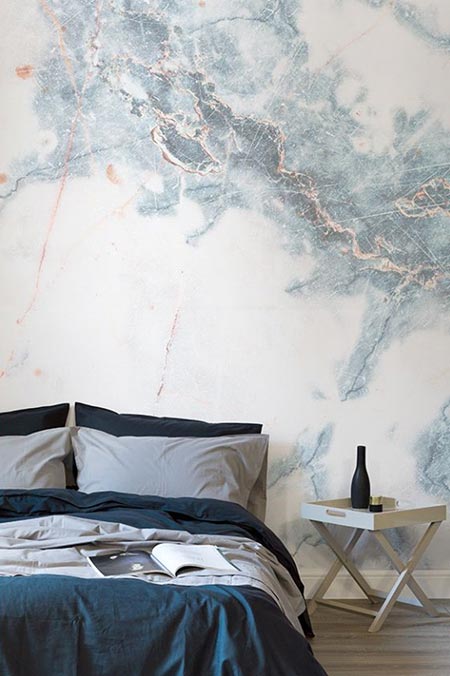 Source: muralswallpaper.com
A timeless classic
Despite being extremely durable, marble can also be fragile in certain circumstances. Kitchen counters made of marble cannot be exposed to high heat; to prevent rings from forming on the marble it is best to not place hot pots and pans directly on the countertop. Fats, some cleaning products, as well as acidic foods can also leave stains. Although marble is more susceptible than some other countertop materials, it will always be considered a beautiful and elegant option. Its polished surface gives it an appearance of cleanliness, a very sought-after quality for kitchens and bathrooms.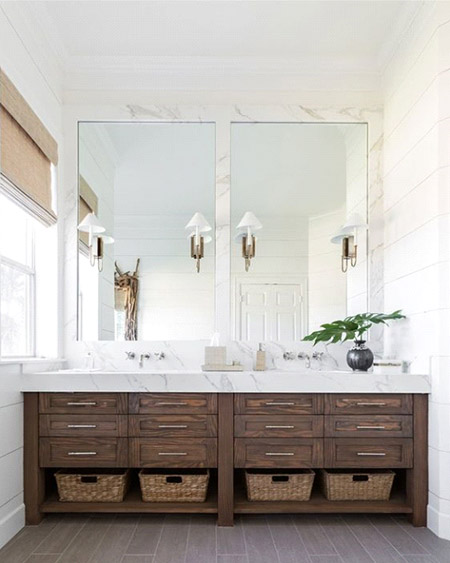 Source: http://www.architecturaldigest.com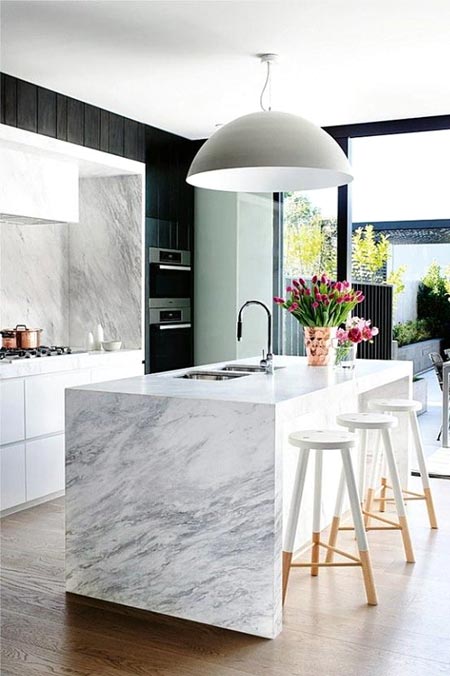 Source: https://www.pinterest.fr
Another popular trend is to contrast the warmth of wood with the coolness of marble. The combination of these two materials will make a statement in any room of the house.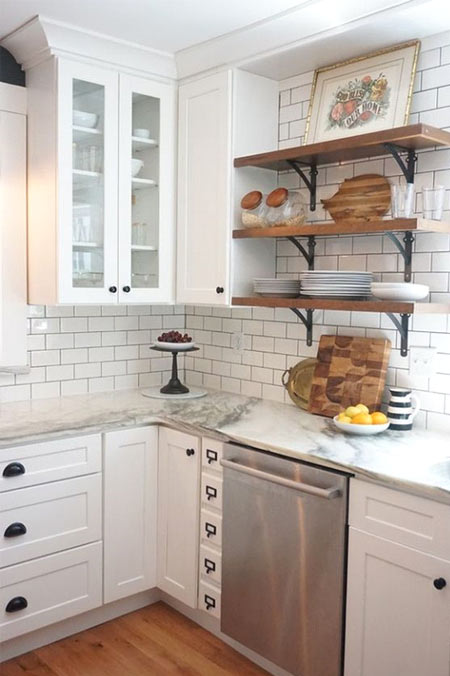 Source: http://www.affordablekitchensandbaths.com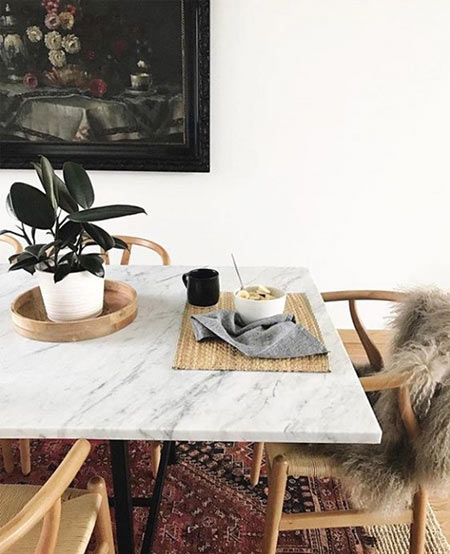 Source: https://www.bloglovin.com
Marble tables have also made a definite comeback. They are an ideal way to complete a Scandinavian style living room, and they also blend well in a bohemian-chic and minimalist decor. Coffee tables with a marble surface and gilded metal structure are particularly in style this year!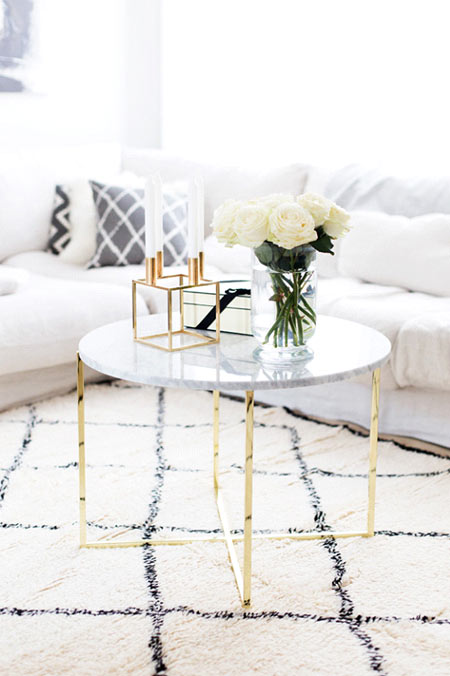 Source: http://alexadagmar.com/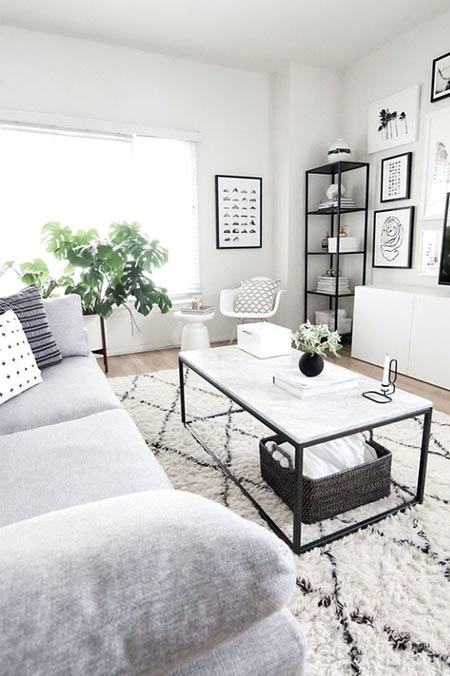 Source: https://decoratio.co
For the small details that make a big difference
If you love marble, but only in small doses, then this is the perfect year for you! Marble is now being used in a wide variety of accessories for the home and will add a touch of luxury to any room.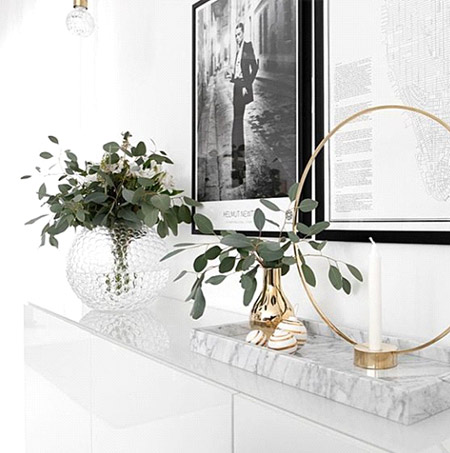 Source: https://www.instagram.com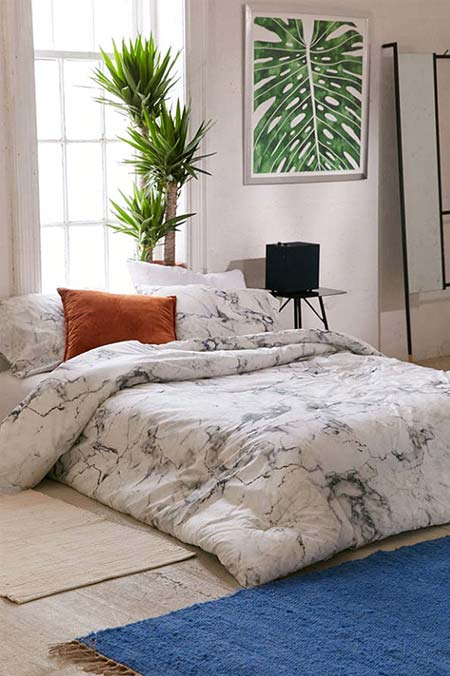 Source: https://www.urbanoutfitters.com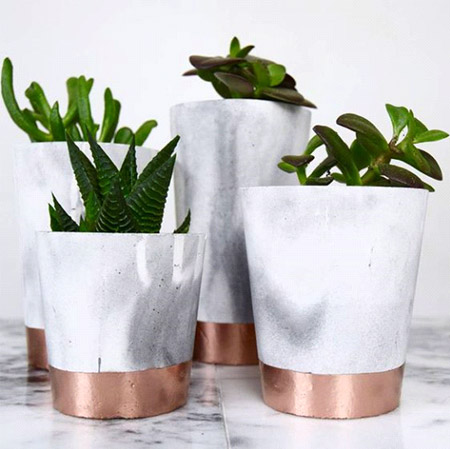 Source: https://www.notonthehighstreet.com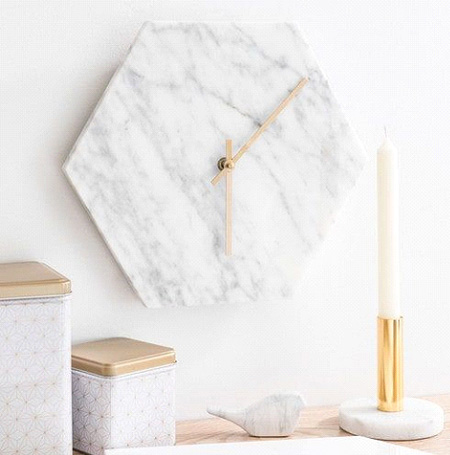 Source: https://www.pinterest.fr
See also:
Successful Home Staging in 5 Easy Steps
Does the Colour Blue Increase a Home's Value?