March 12, 2018
Mediterranean Style: 5 Elements to Adopt
Vibrant, warm, refreshing... A Mediterranean style decor can help us travel to sunny destinations, even during the winter!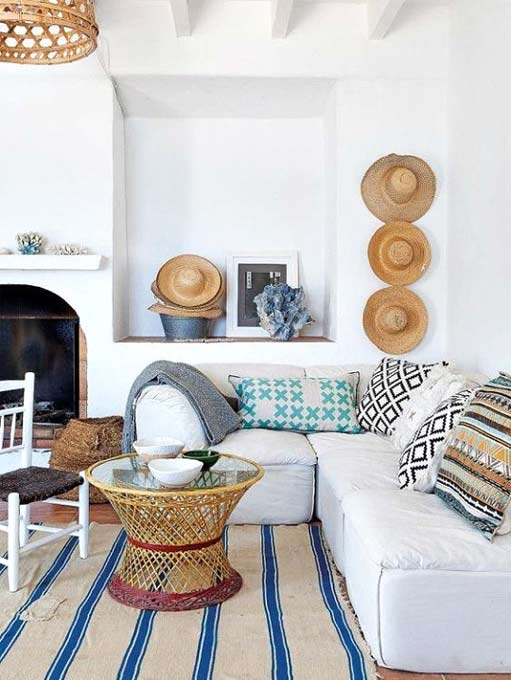 Source: https://www.pinterest.com/BemzDesign/summer-lovin/
The Mediterranean style is obviously rooted in the culture of the countries bordering the Mediterranean Sea, such as Spain, the south of France, Italy, Greece, Turkey and Morocco, bringing together different elements typical of the decor and interior design of these countries. Evoking the warmth of the sun and the freshness of the ocean, a Mediterranean style adds a sense of lightness to the decor. With a focus on brightness, this style is ideal for relaxation as it reminds us of holidays in warm and sunny destinations. Discover this style and add a touch of sunshine to your home!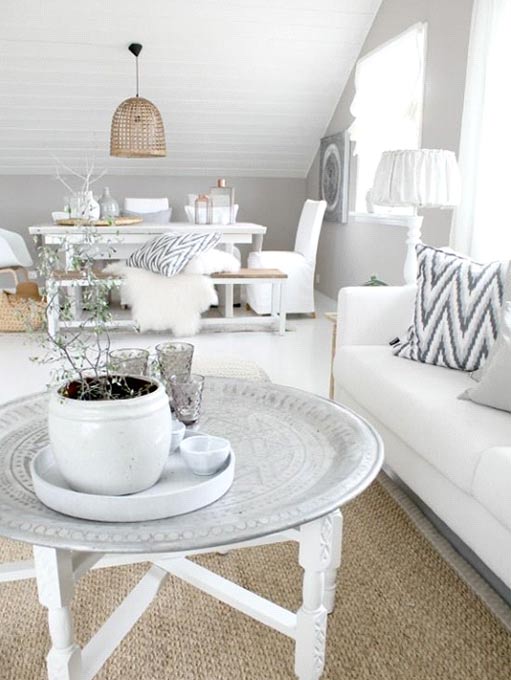 Source: https://www.loombrand.com/
A question of light...
To successfully create a typically Mediterranean decor, you first need to maximize the room's brightness. The more natural light there is, the closer you'll be to obtaining the desired result. Thus, swap opaque or dark curtains for options that are made of lighter, diaphanous and natural materials such as linen or cotton, which will gently filter the sun's rays while diffusing them throughout the room. Also, to maximize the amount of light that enters a room, avoid placing bulky furniture near windows.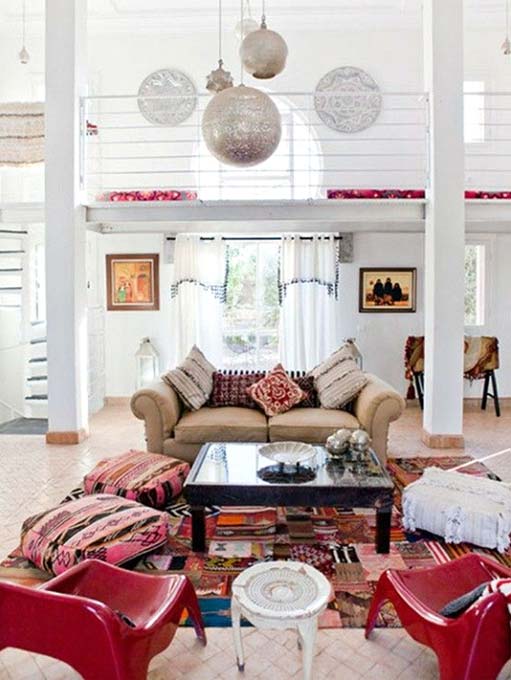 Source: http://www.peacockpavilions.com
Colours
The basic colours of the Mediterranean style reflect nature. Whites (pure or cream), beiges, ocher and grey (reminiscent of stone) are normally used as a backdrop. To break the uniformity and finalize the style, decorative elements in darker contrasting colours such as bright red, olive green, blue and yellow are added.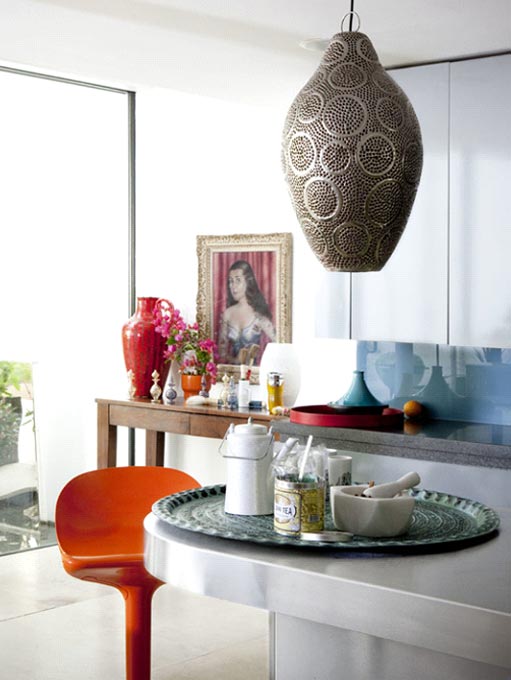 Source: http://www.idealhome.co.uk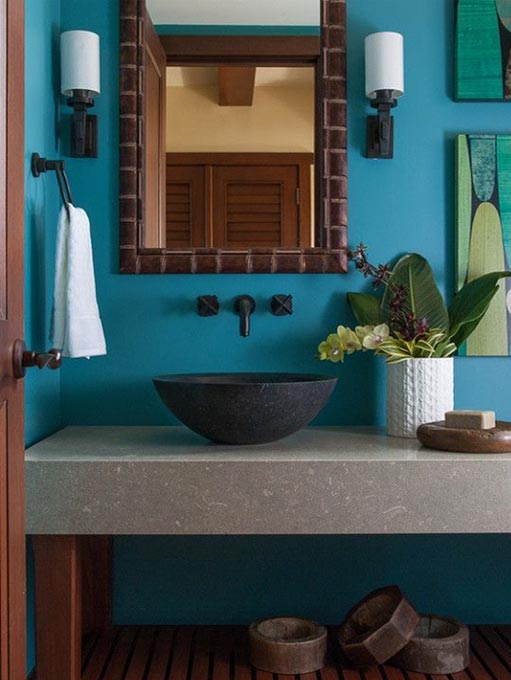 Source: http://www.en-apparte.fr
Floors, walls and ceilings
A successful Mediterranean look also depends on the texture and shape of certain elements. These can include a horseshoe arch, which are widely used in Maghreb and Spain and can easily be added to the decor of your home. If the height of your ceiling allows, the opening that divides your living room and dining room can be embellished with a beautiful single or polylobed Persian arch.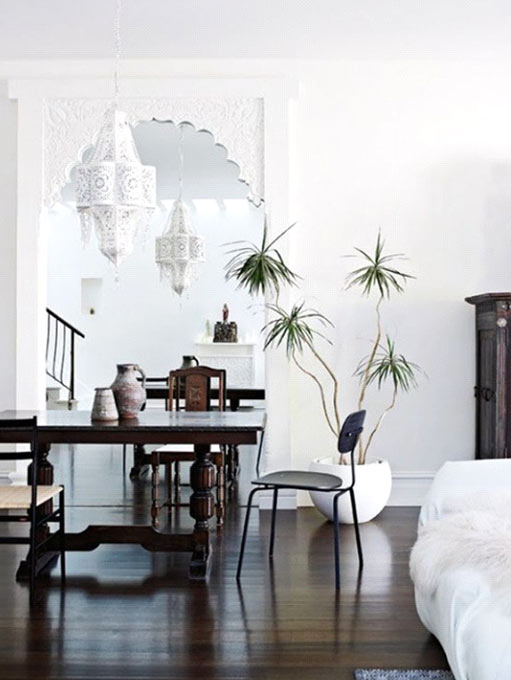 Source: http://www.giovannimangano.com/
A piece of furniture, a door, a stained glass window, shutters or Moucharabieh-style earthenware will steal the show and will become the flagship decorative elements of any room in which they are placed.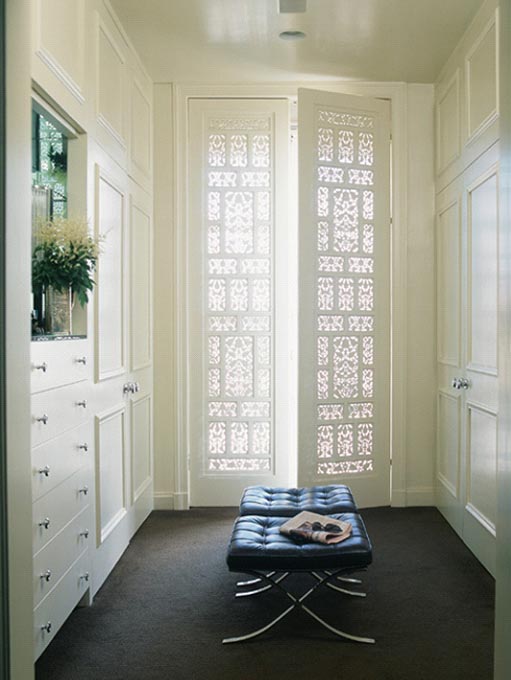 Source: http://fisherweisman.com/collection-item/nob-hill-pied-a-terre/
As for the flooring, wood or ceramic options are recommended. In the bathroom, kitchen and other areas of the house where you want to add a Meditteranean touch, try using Azulejo tiles.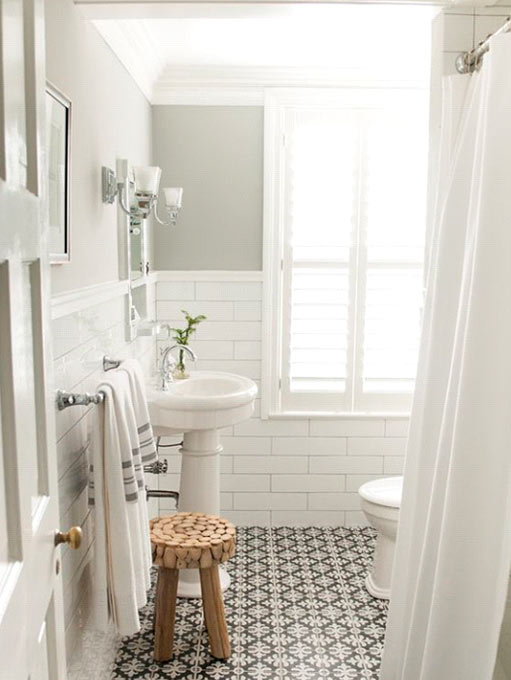 Source: http://roomfortuesday.com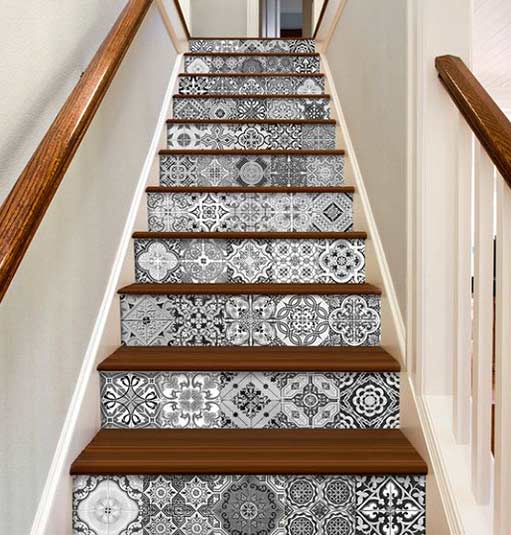 Source: https://www.etsy.com
Accessories
Terracotta pots, colourful ceramic dishes, mirrors, lamps and wrought metal frames are all items that will help create your exclusive Mediterranean-style universe. As for textiles, do not hesitate to vary the patterns and colours of your curtains, cushions and carpets; they will add vitality to the room.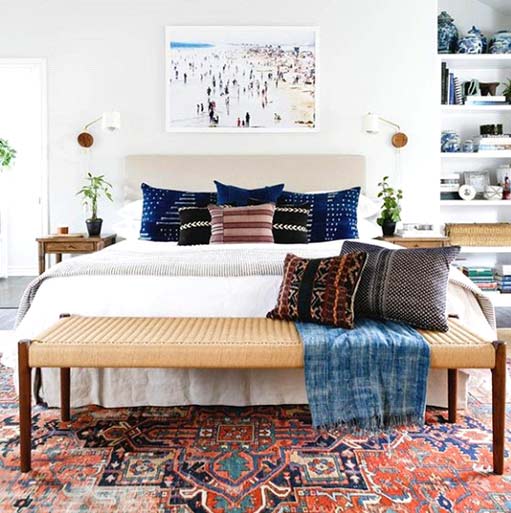 Source: http://www.purephoto.com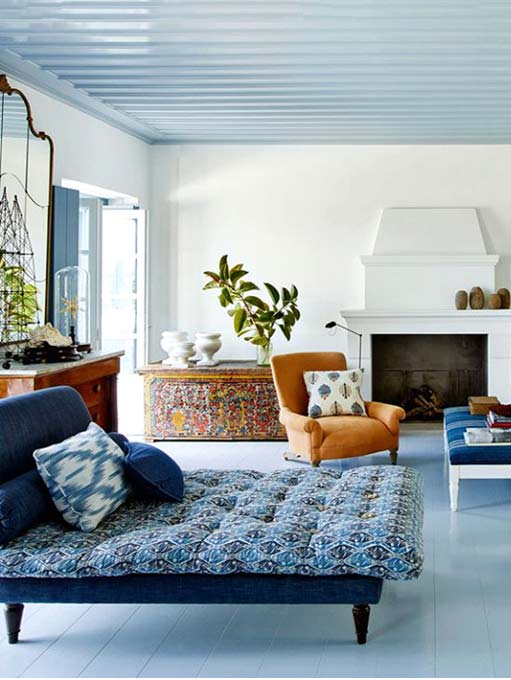 Source: http://www.cocokelley.com
Outside
Of course, the mild climate of Mediterranean countries means that people pay particular attention to the decor of the terrace, as it is literally considered part of the house just like the kitchen or living room. Add several plants and the same decorative elements mentioned above. You can then show off your Mediterranean-style terrace with pride!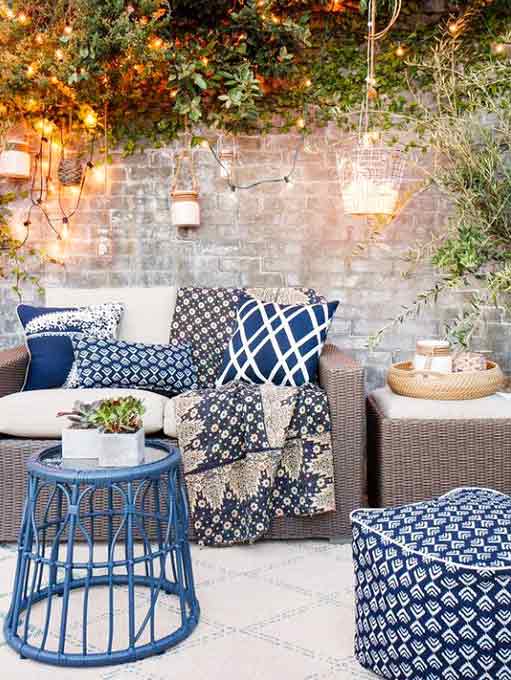 Source: http://www.mydomaine.com/decorating-small-outdoor-spaces/slide3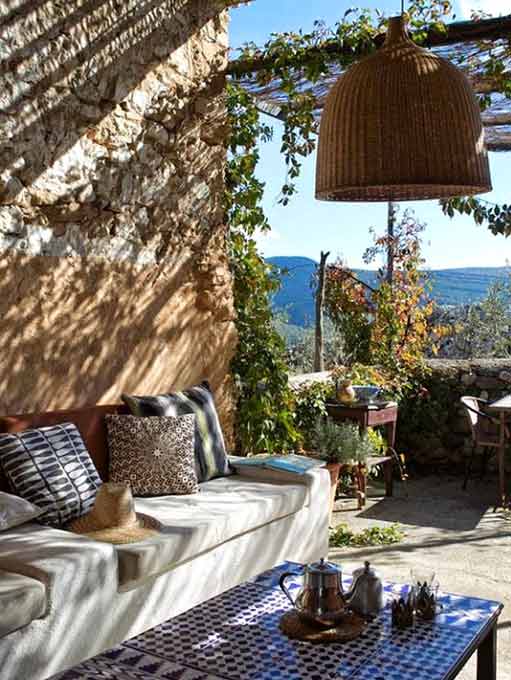 Source: http://www.mlkbttl.com
See also:
The Infinite Possibilities of Ceramic
6 Ways to Create an Eco-Friendly Décor