June 22, 2021
Moving checklist
Prepare for your move ahead of time to avoid unnecessary stress. To get you started, we've put together a list of important reminders and helpful tips.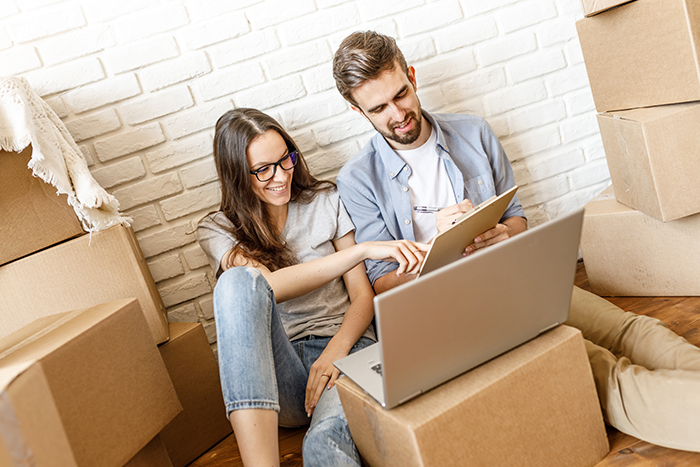 Approaches to consider
If you decide to hire professional movers, book them as soon as your moving date is confirmed. To figure out how many boxes you will need and what sizes to get, go from room to room and make a list of items and furniture you will be moving. If you have young kids or pets that need to be cared for, start looking into daycare services in the months leading up to your move, as they may in high demand depending on the time of year. Check to see if the city you are moving to has any restrictions on animals.
Be sure to have everything you need when you arrive
When preparing for D-Day, packing a box of items you'll need right away is a great idea. The box could include a mini first-aid kit, paper towels, scissors, an X-acto knife, two pens, a few bags, a notebook, cleaning products and disposable cups, cutlery and plates. The best planners prepare a suitcase in advance containing spare clothing, sheets and blankets, along with a hygiene kit, essential medication and food for young children and animals—and why not throw a few phones and laptop cables while you're at it? Make sure your box of essential items and suitcase are easily accessible.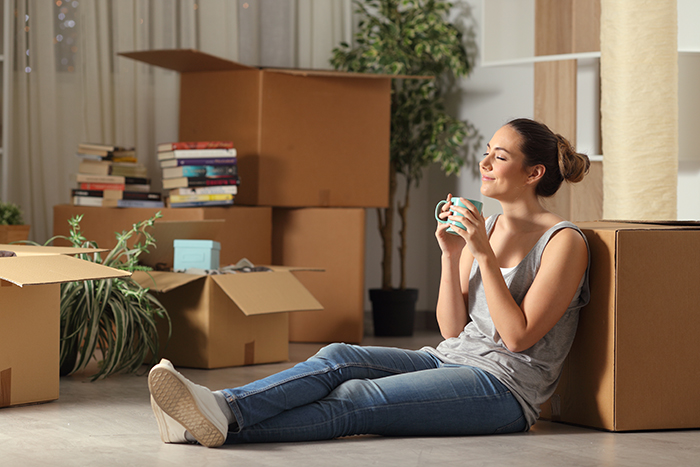 Companies and service providers to notify
Remember to notify services and agencies such as the postal service, social security, tax agencies, your bank, telephone, energy and Internet service providers a month before your moving date.* Your insurance company and employer (or their Human Resources departments) will also need your new contact information. Have your mail transferred to your new address for a fixed period of time. This can be done online, but is not free of charge. If you have any newspaper or magazine subscriptions, you should also notify the publishers of your new address. The Service québécois de changement d'adresse is an online resource that allows you to simultaneously share your new address with multiple government agencies, including the Ministère du Travail, de l'Emploi et de la Solidarité sociale, Régie de l'assurance-maladie, Retraite Québec, Revenu Québec and the Société de l'assurance automobile du Québec.
* Remember to cancel your contracts (water, electricity, Internet, telephone) with your service providers. New contracts (including for home insurance) will be required once you move into your new home.
See also:
How to make your rooms brighter