January 2, 2018
Optimize Your Walk-in Closet
Do you have a walk-in closet, but aren't sure how to make it a functional space? Here are some tips to help you get started.
Assess all your items
The first thing you must do to get your closet in order is to sort through all of your items. Take out everything you have not worn in a long time and donate it to charity. Throw away the items that are no longer usable or that are patched or torn. Keep only the items that you wear on a regular basis.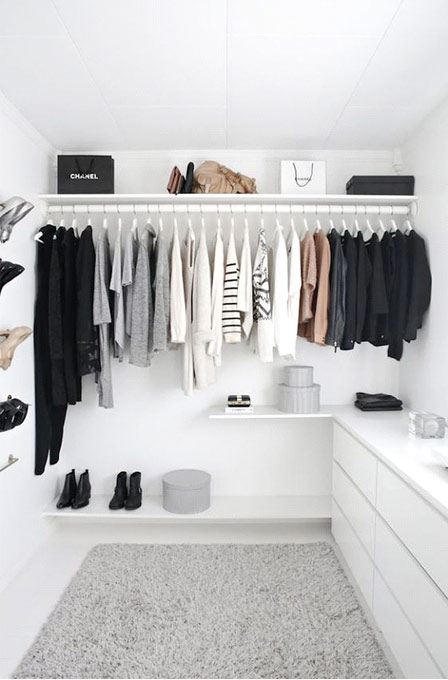 Source: https://fr.pinterest.com/source/modedeville.com/
Arrange your closet
Whether you have a wardrobe, a closet or an entire room dedicated to storing your clothes, it is important that you properly organize the space. There are many options to help you: drawers, telescopic shelves, closet bars, tie holders, etc. The idea is to place your items as they would in a store so that each piece is easily visible. Everything should have its place so that you aren't pulling things out to find the one item you're searching for.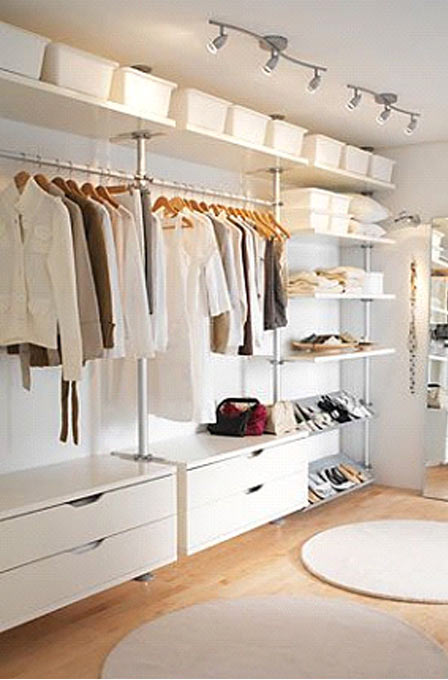 Source: https://fr.pinterest.com/source/flickr.com/
Use accessories
There are many accessories to help you store your pants, dresses, shirts, shoes or scarves. Choose solid hangers, all the same model, and always hang them in the same direction: the result will be much more visually appealing. Use clothing dividers that separate your items by size or type. Boxes or small drawers are perfect for storing some of your smaller items. Finally, a sliding shoe holder makes your shoes easily accessible.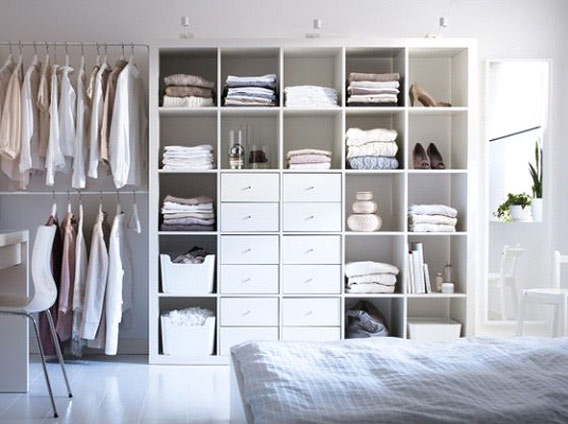 Source: https://fr.pinterest.com/bloglovin/
Sort your items
Why do you often want to buy everything in a store? Because the clothes and shoes are well organized and laid out! So copy this concept at home: use white, use light and use a real sorting system. Have a designated place for each type of clothing and sort them by type and colour. Fold your sweaters and camisoles in neat piles, and avoid placing them one behind the other. Keep seasonal items near the front, and store the others in less accessible parts of your closet.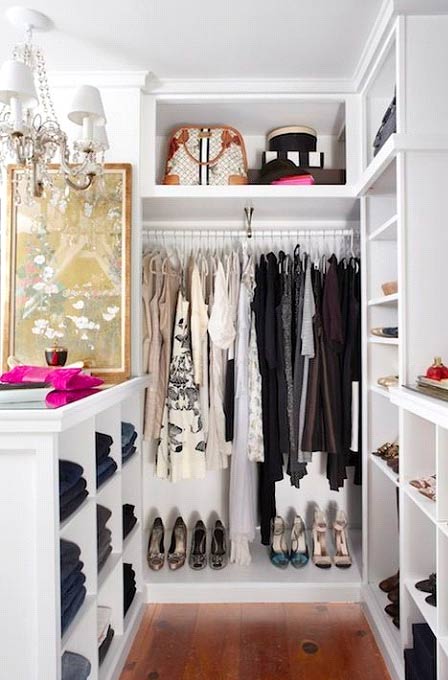 Source: https://fr.pinterest.com/source/modedeville.com/
Use sliding doors
If you don't have a proper closet or if you want to replace your existing door, a sliding door is a great option. They are inexpensive and easy to install, and they fit with all types of projects. A sliding door is functional and discreet, and it enables you to gain precious square inches without encroaching on the rest of the room.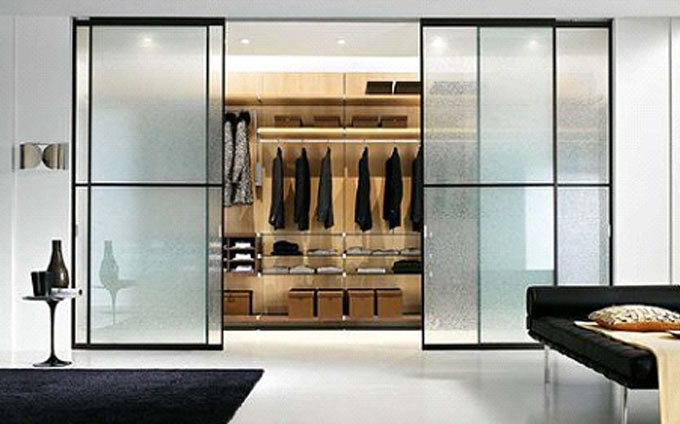 Source: https://fr.pinterest.com/source/domienova.com/
Lighting
It's important that you see clearly when picking out your clothes! If you have a walk-in closet, choose bright ceiling lights or strategically placed spotlights. In a smaller closet, use battery-operated spot lights or install closet bars with built-in lighting. You can also use a motion detector light, as they're practical and not too expensive.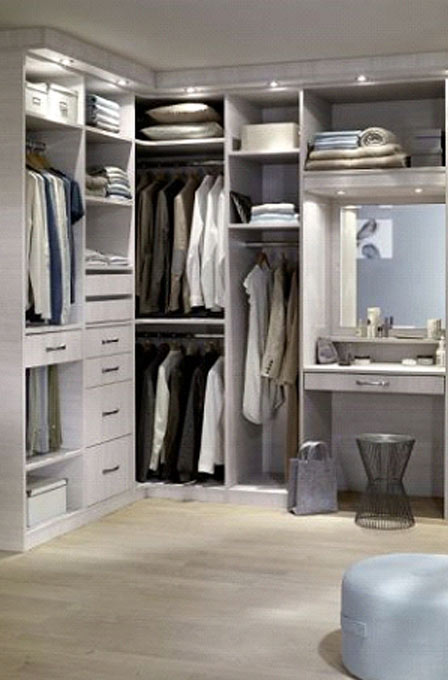 Source: https://fr.pinterest.com/maisonapart/
See also:
Changing Your Space: 5 Magical Tips!
Tips for a Successful Garage Sale