January 4, 2021
Organization 101: Tips for Efficient Bedroom Storage
The bedroom should be a haven of peace, a place for resting, recharging your batteries and replenishing your energy. However, if your bedroom is a big mess it can be hard to stay zen! So here are some tips for efficient storage, whether your bedroom is large or small.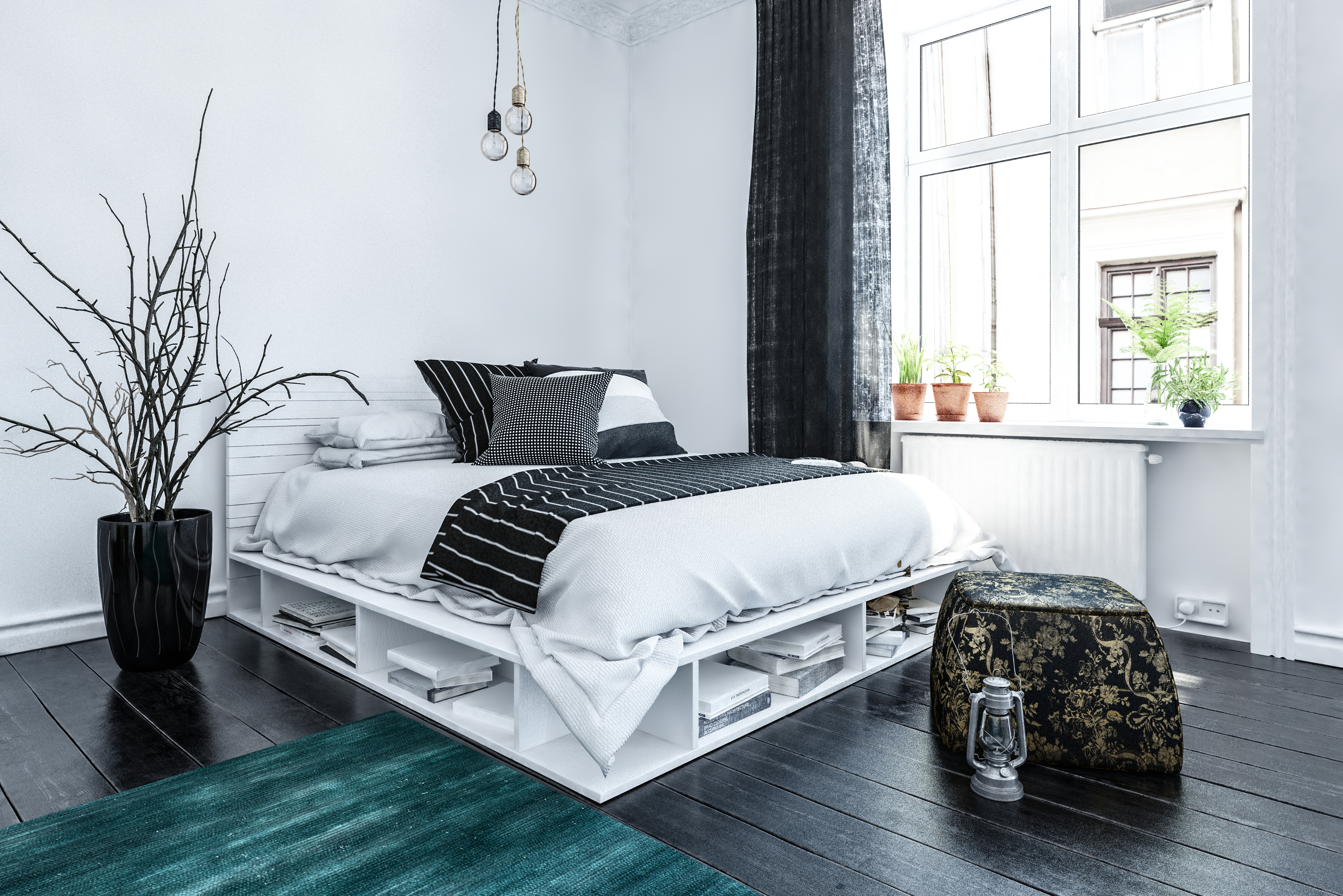 Tip 1: Leave nothing on the floor
To create a calm and serene environment, your floor must be free of clothing, shoes, socks, books, etc. If space is scarce, you can create storage under the bed by using large plastic bins or baskets. Duvets, sheets, throws and seasonal clothing can therefore be stored away without cluttering your closets and drawers. To protect them from dust, flat garment covers are perfect. If you don't have containers, why not use your suitcases, which will fit perfectly under the bed!
Tip 2: Optimize your closet
When it comes to organization 101, walk-in closets are perfect. They usually have several rods, shelves and even furniture. If you don't have a walk-in, you can always optimize your closet by raising the rod a little higher so that you can add a second rod below it, roughly half-way up the closet. A low cabinet or chest placed at the bottom of the closet will also increase its storage capacity. Adding a light goes a long way in brightening up the closet's dark corners.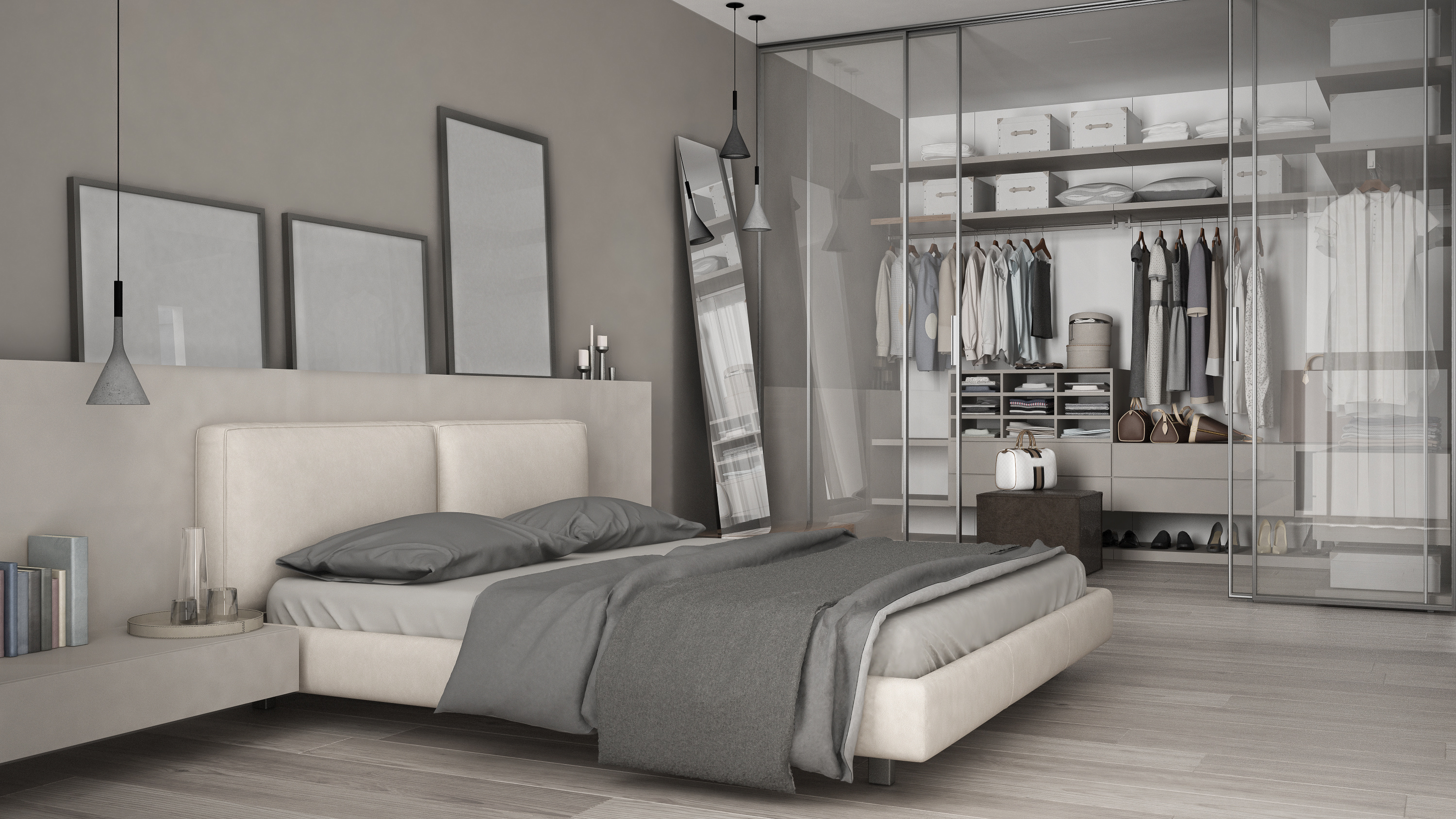 Tip 3: Find hidden storage areas
If your bedroom is small, storage can be found in the most inconspicuous places. Baskets, which at first glance seem only decorative, can be arranged on shelves and serve as storage for socks and underwear… as long as nothing sticks out! A bench can also conceal a handy storage space for large sweaters or sleepwear. Storage walls are also popular, often incorporating a practical desk area, along with several drawers and rods.
Tip 4: Think vertically
What could be more difficult than keeping a drawer of ties, scarves and belts tidy? The solution: hang these items! Some hangers are specially designed for this purpose. In addition to protecting your accessories, vertical storage saves a considerable amount of space. The same option is also available for storing jewelry, by integrating small hooks on the inside of your closet door. No more tangled necklaces!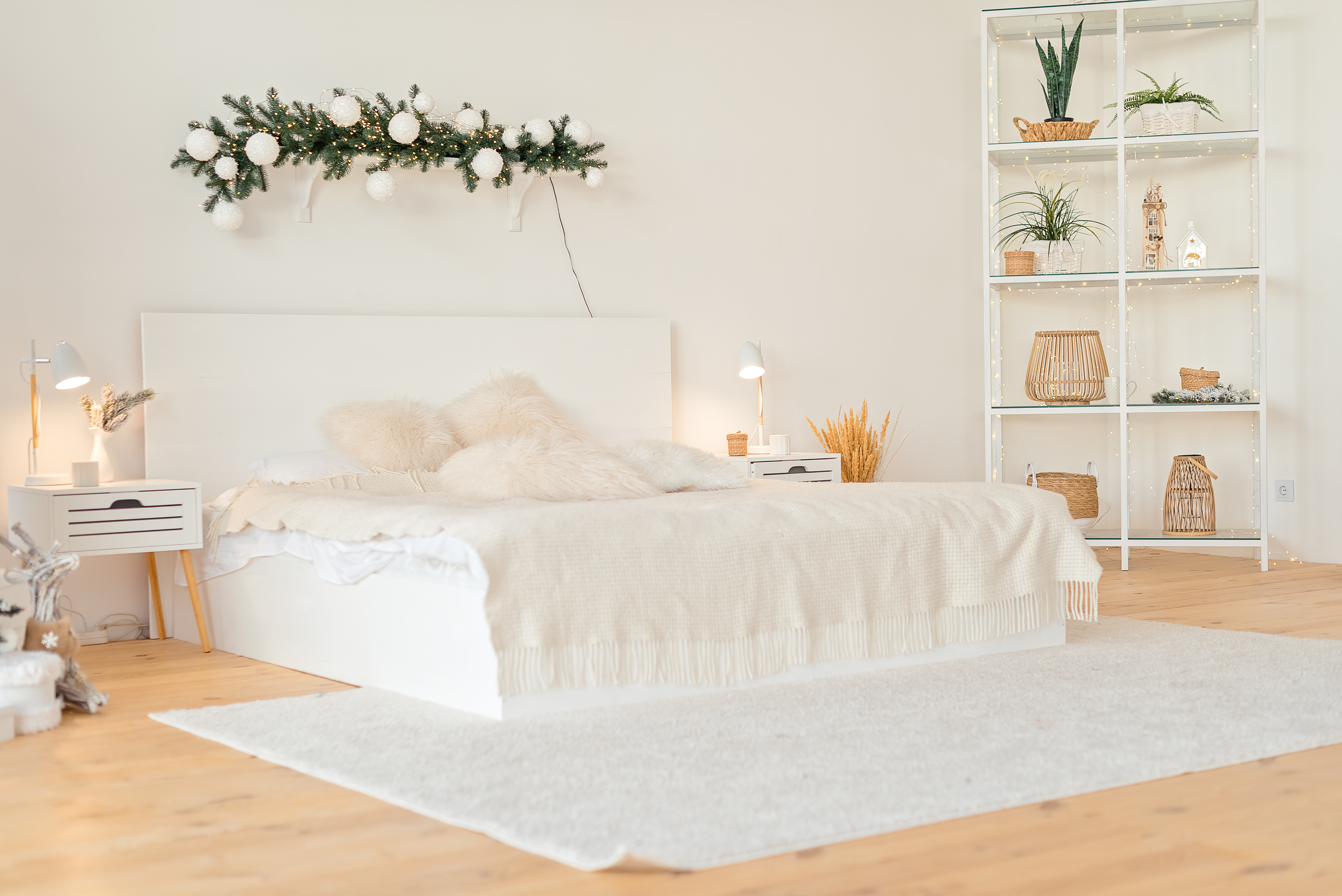 Truc 5: Long live dividers!
To efficiently organize drawers and prevent all of their contents from becoming jumbled up, dividers are the perfect solution. Whether they're purchased or homemade with cardboard, plastic or wood, the important thing is to plan, by section, what will be in the drawer. Will the items be sorted by colour? By set? The beauty of it is that the sections can change depending on your mood ... and trial and error!
See also: