June 4, 2018
Packing Your Moving Boxes 101
Every year, despite the stress that invariably accompanies moving, thousands of Quebecers change homes. Luckily, there are a few little tricks that can make your experience more enjoyable. Here are several effective solutions for packing your boxes.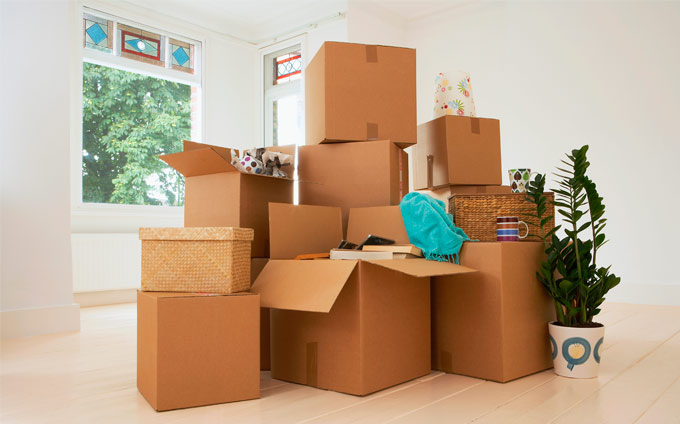 Leave unnecessary items behind
When emptying your cabinets and cupboards, you will surely find many things that you haven't used in years. Throw away or recycle any broken or damaged items, have a garage sale, and donate any remaining items to a thrift store.
Boxes – but not just any boxes!
It is strongly recommended that you use solid, good-quality boxes. You can find these in many places: home improvement stores, office supply stores, moving companies, post offices, etc.
You will also need a few other items to pack your belongings properly: bubble wrap, duct tape, foam sheets and permanent markers.
Pack in a logical order
Start by packing less useful items such as seasonal clothing, decorative items, books or kitchen items that you do not often use.
Be sure to distribute the weight as evenly as possible. Also, fill your boxes top the top; this will prevent them from collapsing when they are stacked. Clearly label your boxes so that your items will be easier to find once you arrive at your new home.
Also remember to pack the items that you will immediately need, such as cleaning products, phone chargers, disposable dishes and cutlery, a pocketknife, etc. Transport these boxes in the car so you do not have to start looking for them once you arrive!
Another handy tip: give each box a number and then, in a notebook, jot down what each box contains. This way, you will quickly see that the toilet bowl plunger is in box number 11, for example. Practical in the event of an accident!
A few tips for staying sane
Protect your furniture as much as possible: protective covers, stretch wrap, padded protectors ... Don't forget to use rope and tape to prevent drawers and cabinet doors from opening during the move.
If you need to disassemble a piece of furniture, place the screws and small pieces in a baggie and stick it onto the piece of furniture.
Large garbage and recycling bags are perfect for quickly emptying a clothes closet. Tie the hangers together, slide them into the bags and then wrap them with tape or cling wrap, as shown in the picture.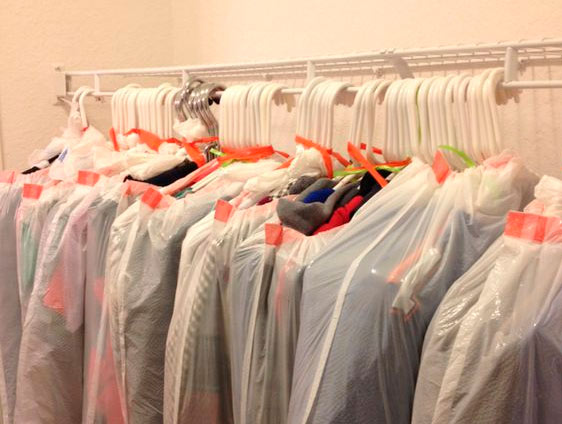 Source: Pinterest
And, finally, when packing your shoes, slip a pair of balled-up socks into each shoe so that they do not become deformed or crushed.
And there you go – you are now better prepared to tackle your moving day!
See also:
Home Insurance: What Does it Cover?